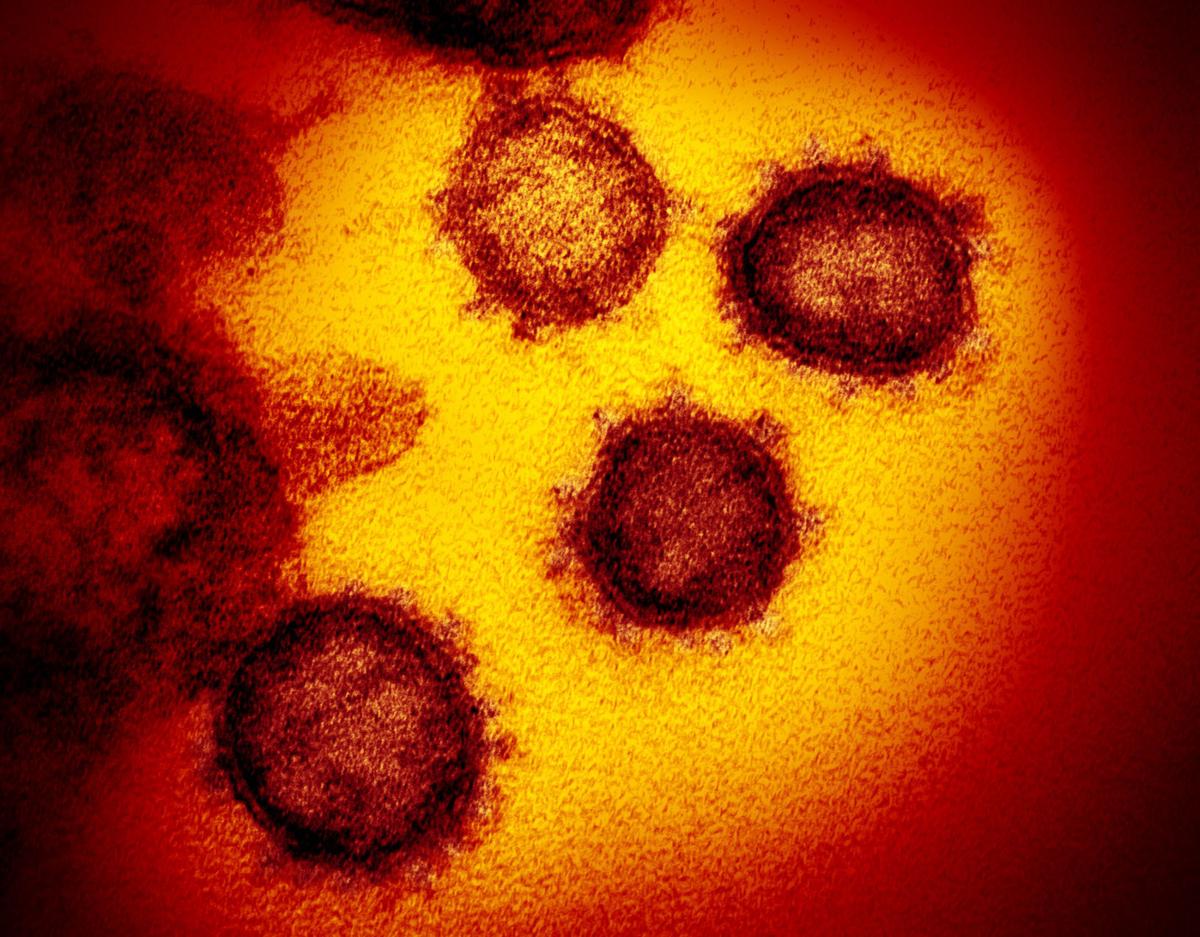 This past week, 280 students in Culpeper County Public Schools were quarantined due to exposure to the novel coronavirus, about the same number as the previous week.
Of those quarantines, 207 occurred because of students' close contact with infected others in school, the division reported. Another 73 occurred because of a student's close contact with someone outside of school, as detailed on a weekly chart the school system posted Friday afternoon on its website.
The division confirmed 45 new COVID-19 cases among students and 10 among staff members for the week of Sept. 4-10, 2021, also about the same numbers as the previous week.
Of the third week's 45 new cases among students, five were at A.G. Richardson Elementary School, three were at Emerald Hill Elementary, two were at Farmington Elementary, four were at Pearl Sample Elementary, two were at Sycamore Park Elementary, one was at Yowell Elementary, 10 were at Floyd T. Binns Middle School, four were at Culpeper County High, five were at Eastern View High. Phoenix Alternative Education and the Culpeper Technical Education Center reported zero cases.
Of the third week's 10 new cases among staff, four were at A.G. Richardson Elementary. one was at Emerald Hill Elementary, two were at Pearl Sample Elementary, one was at Sycamore Park Elementary, one was at Culpeper Middle School and one was at Culpeper High.
Of the third week's students quarantined due to close contacts in school, 35 attended A.G. Richardson Elementary, 12 attended Emerald Hill Elementary, 10 attended Farmington Elementary, 29 attended Pearl Sample Elementary, 15 attended Yowell Elementary, 38 attended Culpeper Middle, 32 attended Floyd T. Binns Middle, 24 attended Culpeper High and 12 attended Eastern View High.
Under its "Quick Links" heading, the school division's website links to the latest report.
The division recently updated its COVID-19 Mitigation Plan to specify the length of student and family quarantines, which vary depending upon when and with whom a "close contact" exposure occurs.
Persons identified as a close contact of someone who tests positive for the novel coronavirus are expected to quarantine. Close contacts will be excluded from attending school and school activities or work, the division's plan states.
In a school setting, close-contact exposures will generally result in quarantines of eight to 14 days, the Mitigation Plan states.
In family, household and community settings, close-contact exposures will generally result in quarantines of 17 to 24 days, per federal Centers for Disease Control and Virginia Department of Health guidelines, the plan states.
On Aug. 27, Culpeper County Public Schools began reporting weekly to the public about the COVID-19 pandemic's impact on its students and staff. Officials gather the week's data each Saturday through Friday, and release the information to the public on Friday afternoon.
To date during the pandemic, 70 Culpeper County residents have died of COVID-19 and 194 have been hospitalized for it—four more hospitalizations than had been reported last week, according to the Virginia Department of Health. Culpeper County has recorded 5519 cases of the COVID-19 disease—167 more cases than last week's cumulative total, the department reports.
Hospitals taxed
Hospitals throughout the region are reporting a significant number of patients being admitted due to COVID-19 complications, Culpeper County Emergency Medical Services Director Bill Ooten said in a statemnt Friday.
Some Critical Care Units report they are pushing maximum capacity due to the number of COVID patients requiring ventilator support and more acute care, Ooten said.
Recent weeks have increased demand for COVID testing locally and regionally, he said.
"We have heard from many that they have been unable to secure a local test when needed due to a lack of available appointments," Ooten said. "Clinics and pharmacies have also reported that they are experiencing a much greater surge in the demand for testing, and are indeed struggling at times to keep up with the demand.
"As such, local hospital emergency departments have now been experiencing a large number of people showing up to request COVID-19 testing," he added. "This has put a much greater strain on the hospitals as they are trying to not only mitigate a larger census of COVID-19 patients, but are also still treating the other illnesses, injuries and other medical emergencies that our community experiences on a daily basis unrelated to COVID-19."
The Emergency Medical Services Department has been helping coordinate an effort with Culpeper Medical Center, the county and local health-care partners to provide an additional resource for testing, Ooten said.
Testing clinic to open
Wellspring Health Services Family Practice has stepped up and will offer more testing appointments at an alternate location, starting Monday Sept. 13, via appointment from 8 a.m. to 5 p.m., seven days a week. The satellite drive-thru clinic will be on North Blue Ridge Avenue in the parking lot across from Yowell Meadow Park, Ooten said.
To make an appointment for testing at the satellite clinic or Wellspring's permanent site, visit wellspringhealthservices.com, follow the link to schedule a test and confirm your appointment. The COVID-19 Antigen Rapid Test costs $75. Payment is collected in advance when scheduling the appointment; insurance will not be billed.
Officials with the Rappahannock-Rapidan Health District are considering other means of meeting the demand for more testing, Ooten said.
But for now, authorities urge local residents to try and avoid going to hospital emergency departments for COVID-19 testing if they are not ill and do not require emergency medical services. For a list of local testing sites, visit vdh.virginia.gov/coro.../covid-19-testing-sites.
Daily case counts higher
Localities across the five-county health district are continuing to experience a much higher rate of new daily case counts than they were in mid-July, Ooten said.
For most of the summer, Culpeper's average daily new case counts averaged between two and four, he said. As of Friday, the state Health Department said Culpeper's average number of new daily cases was 24.
Culpeper County is still classified by the Department of Health as an area of "high" level of community transmission.
As for breakthrough infections, the regional health district said: "Delta has increased the chance of getting COVID regardless of vaccine status. But if you are vaccinated, COVID-19 infection is still much less common. The vaccines are safe, and they are working."
Between Jan. 17 and Aug. 28, unvaccinated people developed COVID-19 at a rate 9.2 times that of fully vaccinated people and 2.5 times that of partially vaccinated people, the health district said.
"As of 8/28/21, 4,832,258 Virginians have been fully vaccinated against COVID-19. Of these people, 0.4% have developed COVID-19, 0.016% have been hospitalized, and 0.0032% have died," the health distrit reported.
Between late June and mid-August, weekly COVID-19 hospitalization rates among children and adolescents dramatically increased—nearly five times—as circulation of the Delta variant increased, the district said.
Increased hospitalizations occurred because of the increased transmission, it said. More children were getting sick, but not because Delta is more severe, the district said, adding, "The hospitalization rates among unvaccinated adolescents (aged 12-17) were 10 times higher than among fully vaccinated adolescents."
"The COVID-19 vaccine is the safest and most effective way to prevent getting sick and protect against severe disease and death," said Dr. Colin Greene, the regional health district's director. "In addition to the vaccine, wearing a mask, washing your hands, watching your distance, and waiting to go back to work/school if sick will help keep our community healthy."