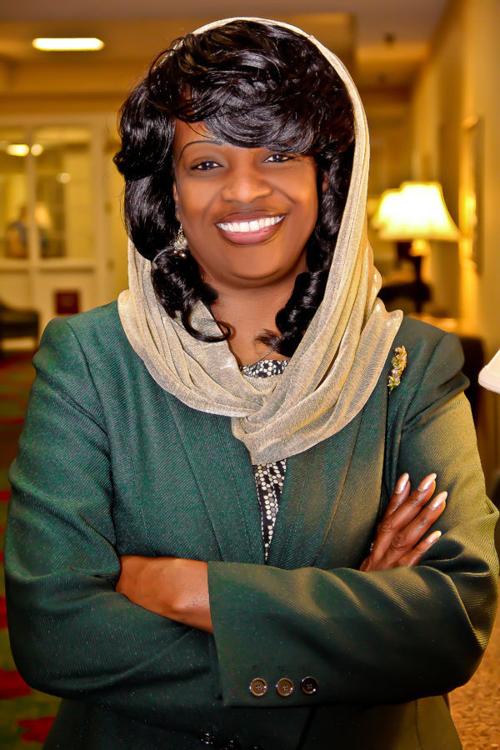 The ex-wife of the D.C. sniper will be the keynote speaker at this year's Candlelight Vigil sponsored by the Culpeper Domestic Violence & Sexual Assault Task Force.
Mildred Muhammad will be the special guest at the free awareness event scheduled for 5:30 p.m. on Oct. 16 in the lower level worship center at Culpeper Baptist Church.
Her ex-husband, John Allen Muhammad, infamously killed 10 people and injured three along with accomplice Lee Boyd Malvo during a several-week murder spree in 2002 that terrorized the Washington, D.C., area. He was executed for his crimes in 2009.
It was 10 years earlier that Mildred Muhammad filed for divorce, and the following year, in 2000, got a restraining order against Muhammad for threats he made against her, according to biography.com.
Shortly after the order was issued, Muhammad fled to Antigua with their young children. It is believed that while there he met Malvo. Muhammad later returned to the U.S. with his children, who were returned to their mother's custody, according to biography.com.
Mrs. Muhammad, on her website at mildredmuhammad.com, described the subsequent killing spree as a crime of domestic violence and child custody.
"Prior to his crime, John took the children out of the country after a weekend visitation and threatened to kill her," the website stated. "She had been running for her life for three years. She was hiding by changing her name, clothing and locations trying to escape being killed by her ex-husband."
Since that time, Mildred Muhammad has written several books, including "Planning My Escape," "Scared Silent" and "I'm Still Standing." She speaks around the world about her experience living in violence.
The Culpeper Domestic Violence & Sexual Assault Task Force met last week to discuss final planning for the vigil and hosting Muhammad.
Task force member Detective Pete Siebel with the Culpeper County Sheriff's Office recalled the fear that covered the region when Muhammad and Malvo remained at large.
"They shut down the entire East Coast," Siebel said. "There was not a cop on earth not looking for a white van."
The shootings were at first falsely believed to be linked to a white van or truck. On Oct. 24, 2002, authorities closed in on the real vehicle, a dark blue 1990 Chevy Caprice, with a hole cut in the trunk for firing shots from within the vehicle, according to the FBI.
"It was, in effect, a rolling sniper's nest," the FBI stated.
Detective Siebel remembered the rush to pick up his young daughter during this time when schools were on lockdown and children were kept inside.
"It had this whole ripple effect," he said.
Task Force Chairwoman Margaret Kautz with Services to Abused Families, a pizza delivery driver at the time, remembered the fear she felt when she got behind a white van. Culpeper Police Office Al Cooper, also a member of the task force, recalled living across the road from the gas station near the city of Manassas, where one of the victims was killed.
Mildred Muhammad learned later she was her ex-husband's target.
"She was a victim who became a survivor and is now a warrior of the issues of abuse," her website states.
The upcoming Candlelight Vigil is dedicated to remembering those who lost their lives, celebrating those who have survived, and uniting to end violence.