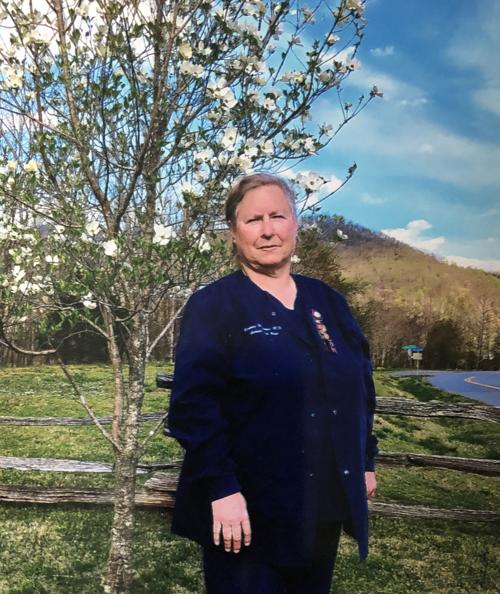 A nurse for nearly four decades in Culpeper's hospital, Beverly Williams Wharton witnessed more people dying than ever early on in the COVID-19 pandemic in 2020.
"I was frightened because we knew very little about the virus … I was afraid I might bring the virus home to my husband who is over 65, so I stayed in a hotel for four nights," she said of her spouse of 48 years, Warren.
The Unionville couple stayed in separate homes for about a month and would only see each other outside from a distance. Wharton was scared to visit her mother, son Warren Jr., and four grandchildren.
"We were seeing more people dying than we had ever seen before. There was no correlation between patients – young, old, men, women," she said. "We were elated when we found out a patient had pulled through. It was a "yes!" moment. We are truly living through historic times," Wharton said she hoped would get better with the vaccine.
Seeing patients get better is the best part of being a nurse, said the Madison County High School graduate. When improving is not an option, just being there to help families grieve is equally as important, Wharton said.
"When a patient is sick, they are letting you share a time when they are most vulnerable, and it is an honor to have them trust you to care for them," she said.
The most challenging part of being a nurse is working long hours and missing out on weekends and holidays with family members, said Wharton. She was inspired into the field by her sister, Donna, who was also studying at the former Piedmont Tech Center.
"One day, I was visiting her and picked up her anatomy book and started browsing through it. I was amazed at the intricate way the human body worked. It was something I wanted to learn more about," Wharton said.
She encouraged others to a career in nursing saying it has a variety of fields and settings in offices, hospitals and schools.
"Teaching hospitals are different from small community hospitals," Wharton said. "Whatever you choose, treat every patient as you would want yourself or your family to be treated!"
The small community hospital setting is what Wharton has come to love.
"Where you know your coworkers and value their contributions to the organization. The name of this building has changed, but the one thing that has remained constant is how the staff works together for the quality of care for the patients. This is what has kept me here all these years."
Beverly's sister nominated her for recognition in the Star-Exponent Special Section, calling her a caring and compassionate nurse who takes care of her patients like family. Wharton cared for the first COVID-19 patient last March in the ICU and keeps her work clothes in her car to keep from bringing the virus home, according to the nomination.
The time away from Wharton's family during the pandemic because of her job can never be recovered, her sister stated.
"You wouldn't believe what these nurses have to endure fighting to keep these patients alive, no time to eat or bathroom breaks. The toll at times is unbearable but, she suits up to do it again and again," said Wharton's sister.
Beverly Williams Wharton, RN
39 years at Culpeper Medical Center
Hired in 1982 by then Culpeper Memorial Hospital
Works in Critical Care Unit, former Intensive Care Unit since 1995
Education: Madison County High School Class of 1974, Piedmont Technical Education Center School of Practical Nursing and Germanna Community College
Married, one son and four grandchildren