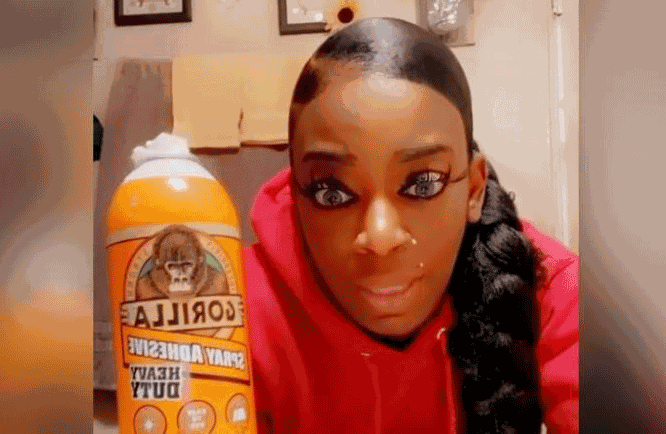 A Louisiana woman who's gone viral as the "Gorilla Glue Girl" with a video on TikTok and Instagram is considering a lawsuit after using Gorilla Glue spray adhesive in place of actual hair spray.
TMZ reported that Tessica Brown has hired an attorney and is discussing possible litigation against Gorilla Glue. She reportedly spent 22 hours in the emergency room at a hospital after she used the company's heavy-duty Spray Adhesive when she ran out of the hair spray she usually uses, Got2b Glued.
"I figured if I used the Gorilla Glue — you know, by the time I got home, I could have just washed it out," she told a Toronto radio show. "But when I tried to wash it out, it didn't move."
Brown says her hair has been rock-solid for a month now, despite efforts to remove the glue with rubbing alcohol.
TMZ reported that her ER trip also failed to help as health care workers tried acetone, and it burned her scalp, only briefly softenening the glue before it hardened again.
Brown documented her struggles on TikTok, and videos have since been shared on other social media sites like Twitter, Facebook and Instagram.
Gorilla Glue, based in Ohio, said it was aware of her "unique situation" and cautioned that its spray adhesive is considered permanent and designed for use on craft, home, auto or office projects to mount things such as paper, cardboard, wood, laminate and fabric. The warning label also says "Do not swallow. Do not get in eyes, on skin, or on clothing."
"We are very sorry to hear about the unfortunate incident that Miss Brown experienced using our Spray Adhesive on her hair," a statement said Monday. "We are glad to see in her recent video that Miss Brown has received medical treatment from her local medical facility and wish her the best."
TMZ reported that Brown is arguing that the product's warning label does not mention hair and thought the superglue was safe because it said "multi-purpose."
Gorilla Glue, meanwhile, said its product "is not indicated for use in or on hair as it is considered permanent."
Brown has raised more than $13,000 on GoFundMe to help cover her medical bills.
"I'm glad (people are) actually supporting her thru this," Chance the Rapper tweeted. "When I watched the video the second time it was hard to laugh cause I could tell shorty genuinely didn't know she had put one of the worlds most powerful adhesives in her s---. I hope she recovers well."
Here's more recent weird news:
This candy company will pay you $30 an hour to taste test their sweets
A Canadian company is looking to pay people to try their candy and rate it. And the best part is, the job is remote.
The Candy Funhouse is an online candy store that is seeking full-time and part-time workers willing to try out, and honestly review, their candies and chocolates in a position they call a "candyologist."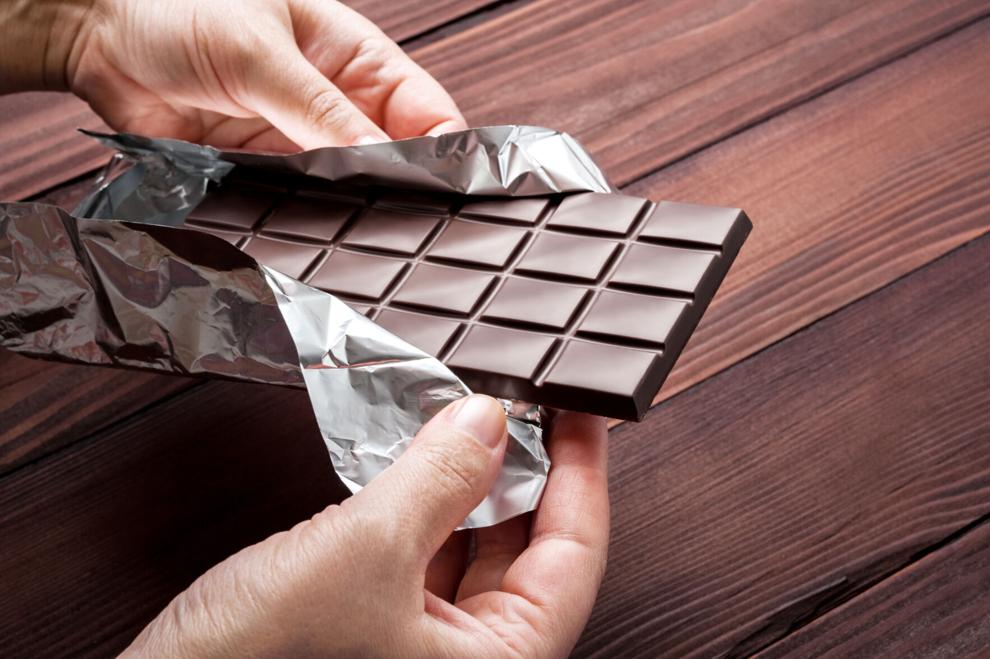 "Candidates should have enthusiasm and eagerness to try confectionery products. We are looking for honest and objective opinions on the products that will be taste tested," the listing says.
"Candidates will be responsible for tasting and reviewing from the 3000 products we currently carry."
The role is primarily going to be selecting candy for the company's first ever Candy Funhouse brand line. The candyologists will help select 10 new and original candy creations by narrowing their selections from hundreds of possible options, according to the company.
If eating candy for a living seems too good to be true, the price is even better. The part-time position is 15 hours a week at $30 an hour and the full-time spot is 40 hours at the same rate.
No experience is required and all applications have to be in by February 15 -- the day after Valentine's Day.
Man apologizes, returns handcuffs he took from LAPD more than 60 years ago
Los Angeles (KABC) -- Grandparents can pass along powerful life lessons to the next generation. One man is trying to do just that by teaching his grandchildren that it's never too late to make amends.
On Thursday, the Los Angeles Police Department posted on social media that its West Valley Station received an interesting package: a pair of handcuffs, $100 and a heartfelt letter of apology. Advertisement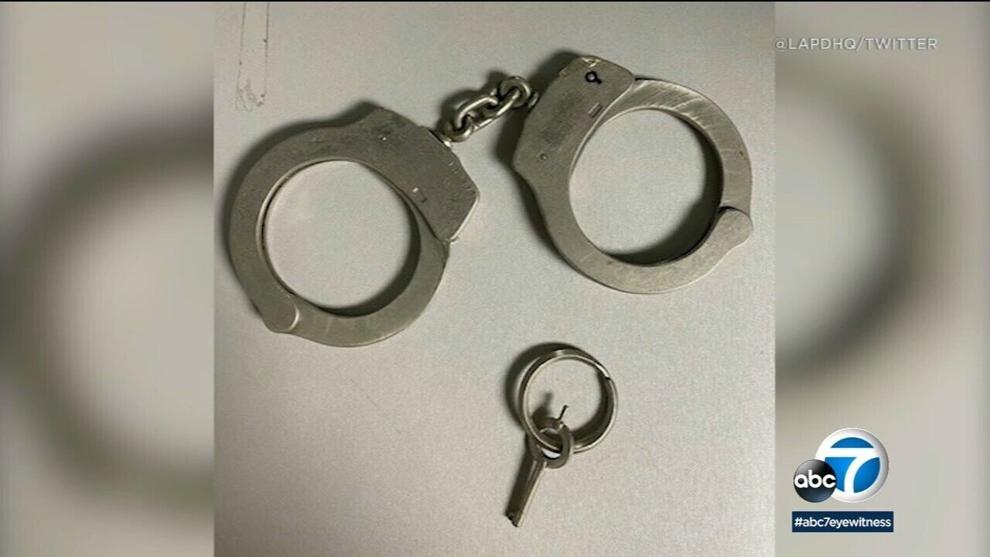 The person who sent it? A 74-year-old grandfather from Vista in San Diego County.
More than 60 years ago when the man was a teen, he was at a local Bob's Big Boy restaurant when he witnessed a scuffle involving an LAPD officer. He ended up with the officer's handcuffs after they flew off and slid toward him.
He picked them up, took them home and held on to them for all this time.
"I have felt a little guilty each time I saw the hand cuffs over the years, but did nothing about it," the man wrote in the letter.
Recently, his grandsons - ages 6 and 9 - visited him and were playing with plastic handcuffs. That's when the grandfather showed him the handcuffs he had and shared the story of how he got them.
"They were aghast and asked me why I stole the handcuffs from a policeman. I, of course, had no good explanation and I told them it was the wrong thing to do and I wasn't proud of it and then I danced around the subject," the letter says.
Feeling guilty, he sent back the handcuffs to the LAPD, along with the donation and the apology that LAPD later posted on social media.
"The note is addressed to you, but is partly intended for my grandsons," the grandfather wrote.
The letter ends with one more apology: "I am sincerely sorry."
Banning pets from bill hearings? All in favor say meow.
CONCORD, N.H. (AP) — Politically active pets are out of luck in New Hampshire, where some lawmakers say they have been told to keep their cats and dogs out of the room when they log on for remote hearings.
Rep. Anita Burroughs, a Democrat from Glen, said her cats, Yoshi and Jack, have made appearances during several recent House Commerce and Consumer Affairs Committee hearings — including Wednesday, when Yoshi's fluffy black-and-white face partially obscured her own as he moved in for some attention. No one objected at the time, but a colleague later passed along a message from the committee chair, Republican Rep. John Hunt of Rindge.
"The chair talked to her and said no animals in the room," Burroughs said. "I can try to keep the cats off the screen. Keeping them out of the room is going to be impossible."
Hunt, however, denied issuing a ban.
"I simply asked the ranking Democrat: Do we really want to have cats parading in front of the legislator's computer? Let alone stopping and getting petted so that someone may assume the cat is sitting in for the legislator?" he said in an email Thursday night.
Burroughs said at least one other lawmaker's cat attended the hearing, and another's dog barked briefly in the background. Lawmakers' children also have popped up, she said.
"That's part of the life we're living right now, and pets are part of it, too," she said. "For me personally, it's just calming having my animals sit next to me so I can pet them, and it doesn't distract me in any way. I'm fully attentive to what's going on."
Lawmakers have been conducting much of their business remotely because of the coronavirus pandemic. The House speaker's office did not respond to a request for comment on whether other committees have prohibited pets.
Eavesdropping marmosets understand other monkeys' conversations
Marmosets can understand conversations between other monkeys and judge whether they want to interact with them, according to new research.
Scientists from the University of Zurich played marmosets audio recordings of vocal interactions between their peers and recorded their behavior and body temperature to gauge their reaction, the American Association for the Advancement of Science said in a news release published Wednesday.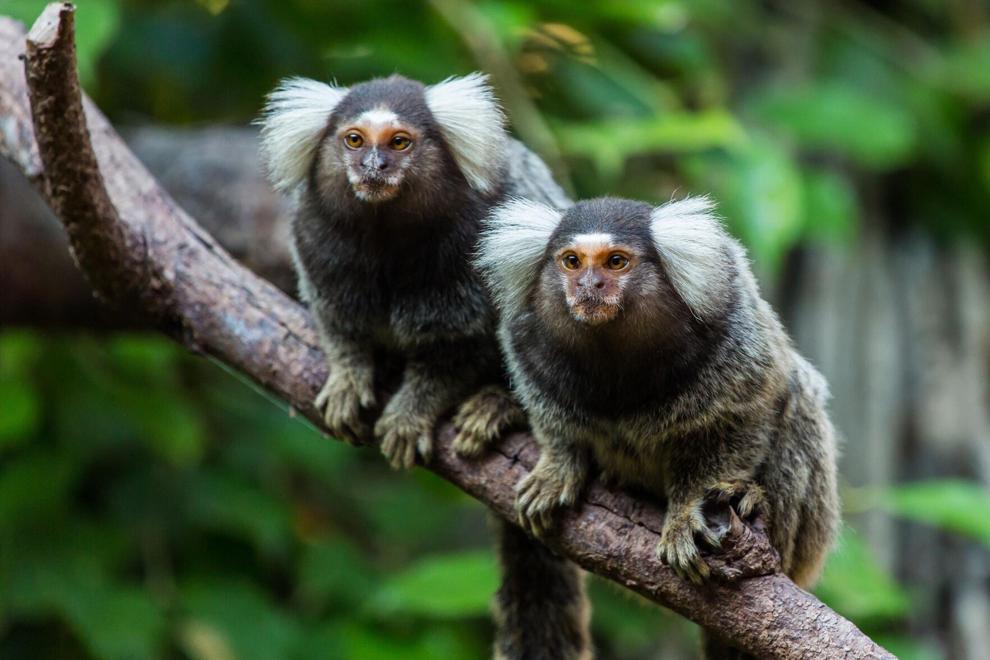 The animals reacted differently based on their sex as well as their social status -- those who have offspring, known as breeders, or those with no offspring of their own, known as helpers.
Researchers played recordings of an opposite-sex adult interacting with a begging infant, either making food-offering calls or aggressive calls, to 21 adult marmosets.
The scientists also played the begging infant, and the adult's food-offering and aggressive calls back individually as a control.
Marmosets' and other monkeys' noses change temperature according to their emotional state, with stress leading to a drop in temperature as blood flows to central organs, Rahel Brügger, a doctoral candidate in anthropology at the University of Zurich, told CNN.
Researchers measured the temperature change when marmosets listened to both the individual calls and the two marmosets interacting.
The scientists found the change in nose temperature was greater when the marmosets listened to an interaction than the sum of the temperature change when they heard the individual calls, leading to the conclusion that marmosets interpret the interactions as conversations.
"These marmosets are not just passive observers of third-party interactions, they really interpret and understand what third parties are doing," Brügger said.
In general, the helper marmosets recorded greater temperature changes than their breeder peers.
Female helper marmosets' noses got colder after listening to males interact with infants, as this indicates a neighboring group with young monkeys and the presence of competing females. "In nature, this situation would be difficult for these marmosets," Brügger said.
Male helpers' nasal temperature rose after listening to aggressive interactions or a female call by itself, because this could indicate a potential mating partner, Brügger explained.
"Different stimulus for different individuals can mean different things," Judith Burkart, a researcher at the university and Brügger's doctoral supervisor, told CNN.
The team then tested whether the marmosets would seek interaction with the sharing monkey or the aggressive monkey by opening two compartment doors simultaneously.
One door would let them return to the original enclosure, while the other opened onto an additional compartment from which a hidden speaker played either the food-sharing or aggressive interaction.
Marmosets showed a preference for cooperative adults, as they were more likely to go through the door where the food-sharing call was played, Brügger explained.
"They even are more curious about the potential mating partner if they assume (based on the playback) that the potential partner is a cooperative one rather than a competitive one," she said.
The research published Wednesday in the journal Science Advances.