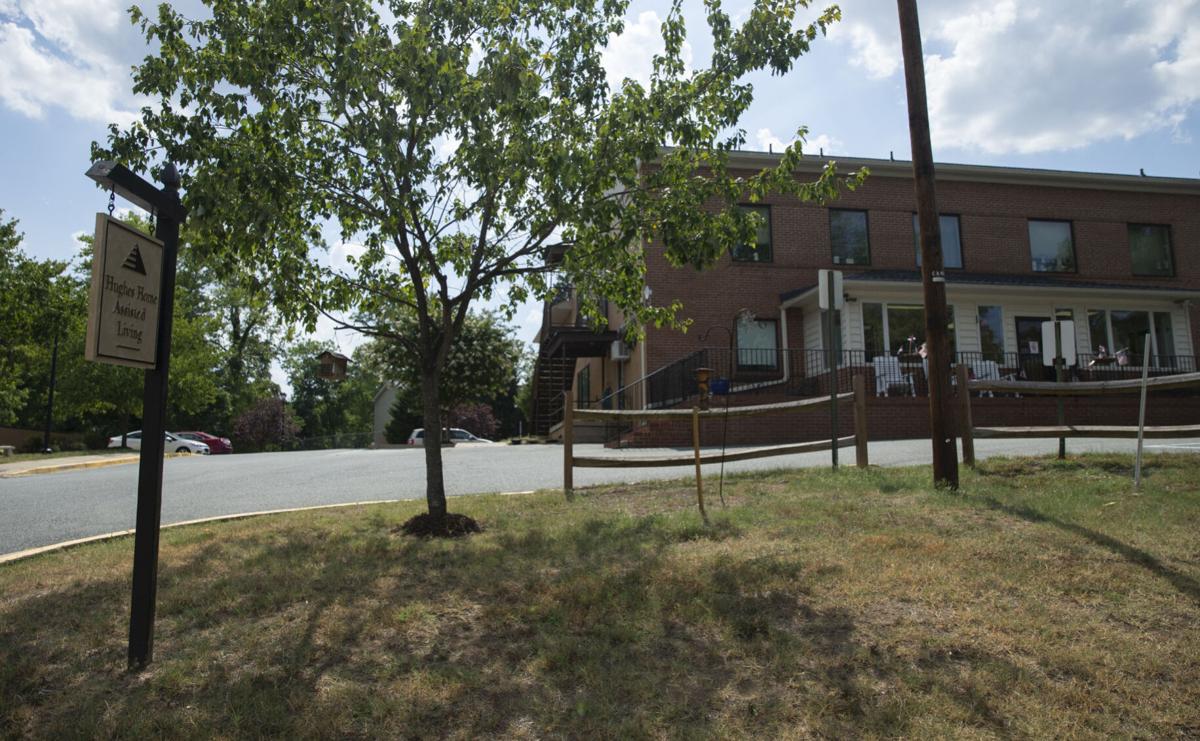 The COVID-19 outbreak at Hughes Home for Adults in Fredericksburg has caused an uptick in hospitalizations this week.
Ten residents from Hughes were being treated in area hospitals on Thursday, and that number did not include patients who had been seen, then were transferred back to the facility, said Dr. Donald Stern, who retired on Friday as acting director of the Rappahannock Area Health District.
Two Hughes residents have died as part of a virus outbreak that's sickened 19 people. Their deaths are among 20 fatalities at local long-term care facilities. Another 18 deaths occurred at Carriage Hill Health & Rehab Center in Spotsylvania County.
Daily reports from the health district had shown a steady increase in the number of COVID-19 patients being treated at three area hospitals. There were 15 people hospitalized on Monday, then 27 by Thursday.
Before the spike, Mary Washington Healthcare's facilities—Mary Washington Hospital and Stafford Hospital—had remained stable in COVID-19 admissions, said marketing director Lisa Henry. Those with COVID-19 accounted for 9 percent of patients at the two hospitals for most of July, Henry said. That's about 20 people.
Likewise, Spotsylvania Regional Medical Center had not seen a significant change in its number of virus patients, said Chief Executive Officer David McKnight.
"The increased numbers reported by the health district highlight, however, the continued importance of following the Center for Disease Control guidelines to protect yourself," McKnight said. "I encourage our community to continue to wear a mask, keep your distance and wash your hands."
The number of hospitalized patients tends to be "the most sensitive to the impact of COVID-19 in our community" because it indicates the severe cases, said health district spokesperson Allison Balmes–John. As case numbers go up, hospitalizations tend to follow two to three weeks later. It may take that long for a person to show symptoms, be tested and get results, then develop more serious issues that require a trip to the hospital.
And, cases have been increasing locally and across Virginia since the state moved forward with reopening. The local health district reported 746 new cases from July 1-31, but that increase was less than the 855 new cases reported from June 1-30.
However, the number of hospitalizations stayed about the same for each month; 63 for June and 61 for July.
The spread of the virus prompted Nancy Kail of Spotsylvania County, a nurse for 41 years, to call COVID-19 "the big C."
"In my nursing career, this was formerly cancer," she wrote in an email. "This virus is real scary and kills faster than cancer."
The health district investigates each person who tests positive for the virus. As more people have moved out of what Balmes–John described as their "little bubble" and returned to work or gathered for summer barbecues and vacations, officials haven't kept a tally to see if more people are getting infected at work or play, but she said health officials are seeing signs of both.
They're getting more calls about exposure in the workplace—because more people have been at their jobs when they were contagious, which is two days before they get sick and the whole time they experience symptoms such as a fever, coughing and trouble breathing.
Employers can screen their workers for symptoms and encourage those who are sick to go home, Balmes–John said. Other measures to help prevent the spread of the disease include providing telework options, if possible, and paid sick leave, she said.
Local health officials also have been busy responding to complaints about businesses that aren't following guidelines about social distancing or limiting the number of people in buildings. They've also heard from customers concerned about employees testing positive, especially in high-traffic places such as grocery stores or restaurants.
Each complaint is followed up with a phone call, at the least, Balmes–John said. If there are multiple complaints or "the violation is severe," the district sends one of its workers to the site, she said.
To date, the Rappahannock Area Health District has received more than 600 complaints in regard to the governor's orders about face coverings and building capacity, she said. People can submit a complaint online at redcap.vdh.virginia.gov/redcap/surveys/? s=Y4P9H7DTWA or contact the health district's call center during weekday business hours at 540/899-4797.
Cathy Dyson: 540/374-5425
Be the first to know
Get local news delivered to your inbox!