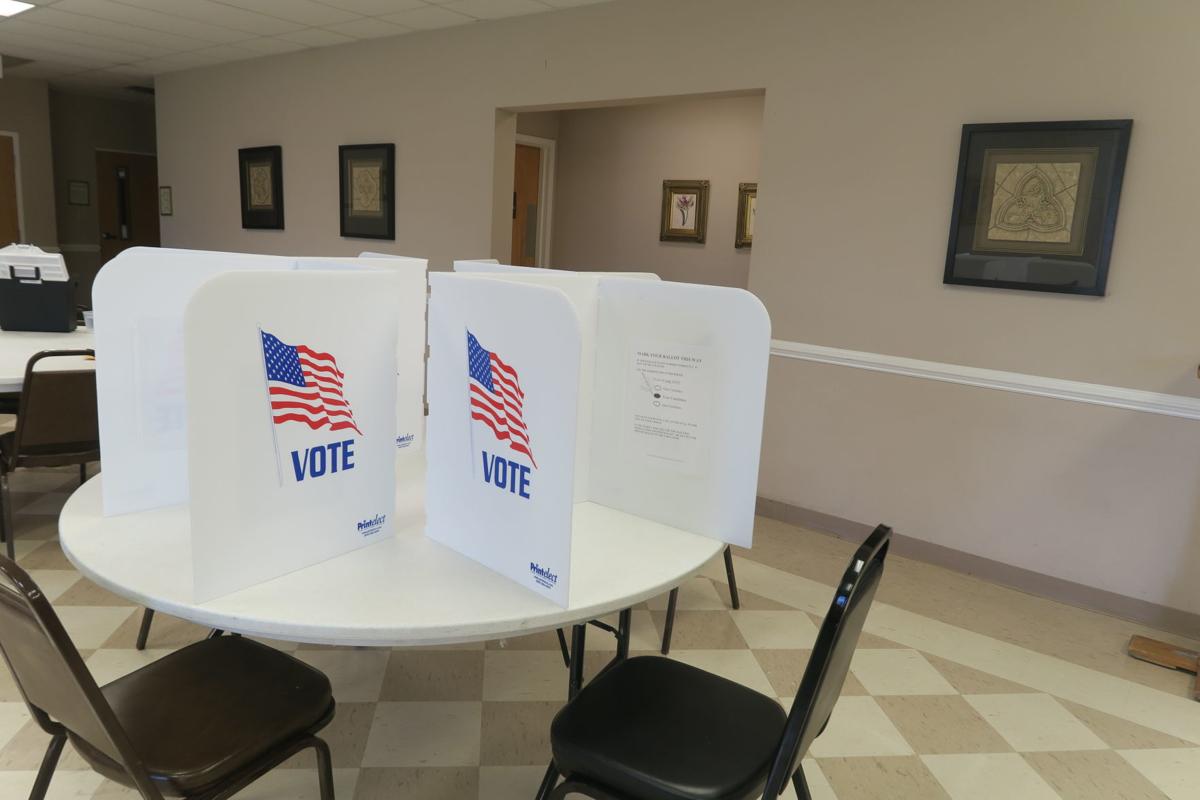 The local registrar and Democratic committee are ready for Super Tuesday in Culpeper.
All polling places will be open 6 a.m. to 7 p.m. this coming Tuesday, March 3 for the Democratic Party Presidential Primary. Voter turnout will determine how many delegates each candidate will receive at the Democratic National Convention in July. That's when the party's nominee will be chosen to run in the November election against President Donald Trump.
The Republican Party of Virginia will not hold a primary on March 3. The party notified the State Board of Elections that they will select their delegates to the 2020 Republican National Convention through district and state conventions.
Fourteen states, including Virginia and one U.S. territory, will hold nominating contests on Super Tuesday to award a total of 1,357 delegates, according to the Washington Post.
Culpeper County Voters Registrar James Clements declined to speculate about local voter turnout in the primary, saying, "We will have a ballot for everyone who wants to vote on Tuesday."
As of Feb. 1, there were 32,084 active voters registered to vote in Culpeper County—up from 31,093 a year ago, according to the Virginia Dept. of Elections.
The Culpeper County Registrar's Office had mailed 155 absentee ballots for the presidential primary as of Wednesday and received 50 back, Clements said. Another 58 voters had participated in early voting for a total of 108 absentee ballots—slightly up from the total of 96 early voting ballots in the 2016 Democratic primary, he said.
This Saturday, Feb. 29, is the last day to vote by absentee in person in the Tuesday's primary in the Culpeper Voters Registrar Office, located upstairs at 151 N. Main St. The office will be open for the final day of early voting.
The local cost of Super Tuesday in Culpeper is around $40,000, Clements said. The state will reimburse the county for some of that cost, but the exact amount will not be determined until after all Virginia localities have submitted their reimbursement requests, the registrar said.
A sample ballot for Culpeper County lists 14 candidates seeking the Democratic Party nomination for president. Five of those have since discontinued their campaigns.
Clements said while some candidates may have "suspended" their campaigns, they have not officially notified the state in writing that they have withdrawn.
"Therefore, they are still eligible to receive votes," Clements said.
Culpeper County Democratic Committee Chairman Jim Restel said the local party plans to have as many folks as possible at the polls on Tuesday providing sample ballots for candidates still in the running.
"We want every vote to count towards someone who is still in the race," Restel said.
Those on the ballot who have suspended their campaigns are Cory Booker, Julian Castro, Marianne Williamson, Deval Patrick and Andrew Yang.
Those still in the running are Bernie Sanders, Elizabeth Warren, Michael Bennet, Joe Biden, Amy Klobuchar, Tulsi Gabbard, Pete Buttigieg, Tom Steyer and Michael Bloomberg.
Restel said the local party would not endorse any candidate prior to the National Convention.
"Once a candidate has achieved status as the nominee, we will offer whatever support that we can, but right now, the emphasis is on getting the vote out," he said.
A recent Culpeper Democrats' Facebook post stated, "Yes, the Democratic candidates are a diverse, talented and highly experienced group. You have candidates with excellent administrative talents, candidates who worked in the legal profession and are committed to the proposition that no one is above the law. You have candidates that have focused on important economic and social issues. You have candidates whom the president has mercilessly attacked and you have unanimous belief that Trump must be replaced."
Ahead of Super Tuesday, several candidates will hold rallies in Virginia. Senators Amy Klobuchar and Bernie Sanders will both be in Norfolk and Virginia Beach on Saturday. Former Vice President Joe Biden will be in Norfolk for a community event on Sunday. Billionaire Mike Bloomberg is slated to stop in Northern Virginia on Saturday.
Looking ahead to the new fiscal year, beginning July 1, Clements said at a recent Culpeper County Board budget meeting that a big expense the first half of the year would be the Nov. 3 presidential election.
Direct costs for the General Election (for President, U.S. Senator and U.S. Representative) locally will span election workers ($28,150), voting machine programming and ballot set up ($3,000), custodian of voting equipment ($21,750), printing/binding of ballots ($8,500), postage ($1,600), renting of voting sites ($3,850) and mileage reimbursement for the Electoral Board ($900)—nearly $68,000 in total costs.
In the 2016 presidential election, some 2,000 voters participated in early voting in Culpeper. Clements told the Board of Supervisors that number is expected triple this time around. He said the town voting precincts for a presidential election are already at capacity.