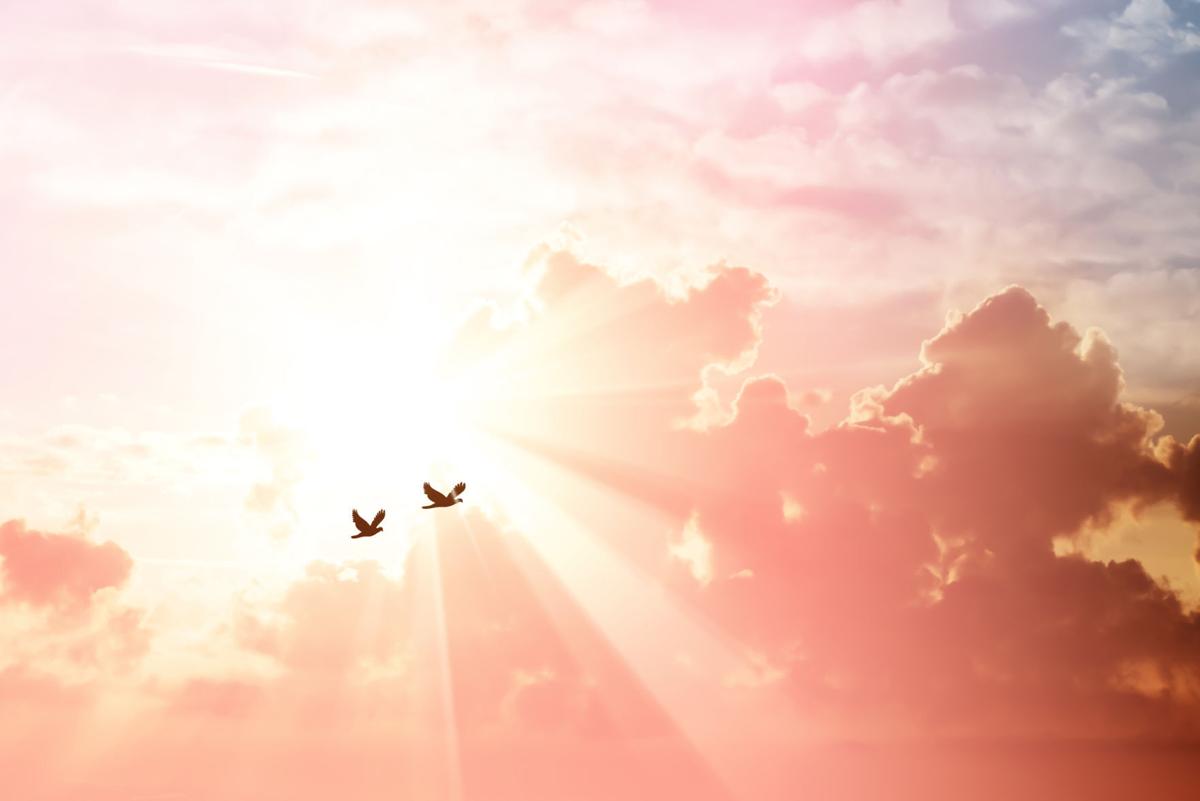 I never thought our family would get so much enjoyment out of a simple bird feeder. We made this addition to our front yard several weeks into quarantine to provide some much-needed outdoor entertainment.
Since then, our yard has been graced with not only a variety of birds such as cardinals, goldfinches, wrens and woodpeckers, but we also enjoy watching a family of squirrels and several chipmunks forage for seed on the ground. We even witnessed a group of juvenile doves learn to fly.
As I sat watching our new feathered friends one morning, I could not help but think of Jesus' words from what has become known as The Sermon on the Mount. He said, "Therefore I tell you: Don't worry about your life, what you will eat or what you will drink, or about your body, what you will wear. Isn't life more than food and the body more than clothing? Consider the birds of the sky: They don't sow or reap or gather into barns, yet your heavenly Father feeds them. Aren't you worth more than they? Can any of you add one moment to his life span by worrying?" (Matthew 6: 25-27).
Our birds did not immediately use the feeder when we erected it in our yard. It took them time to get to know it and to trust us. They soon learned that they can depend upon us and the feeder to provide them with the food they need. The same can be said about our relationship with God. We all begin with our share of doubts in His goodness, but as we experience His provision we trust that He will care for us in the future.
When my husband was furloughed at the beginning of quarantine, I did not worry. I trusted that God would provide. That trust was based on my previous experience of God providing all that our family needed during difficult times. Have we always had everything we wanted? Certainly not, but we have had all that we need. Has worrying ever helped our situation? Of course not.
I have always been fascinated by the story of Abraham and his son Isaac in the book of Genesis. Abraham is obedient when God instructs him to sacrifice his son on the top of a mountain. Isaac, carrying the wood for the sacrifice upon his back, asks his father, "Where is the lamb for the burnt offering?" Abraham answered, "God himself will provide the lamb for the burnt offering, my son."
I used to think that was Abraham's way of putting off telling Isaac that he was the offering. That is until I noticed Abraham's words to his servants just a few moments earlier, "Stay here with the donkey. The boy and I will go over there to worship; then we'll come back to you."
Abraham trusted that God would provide another sacrifice. He was confident that he would return down the mountain with his son. God provided another sacrifice in the form of a ram stuck in the thicket. "Abraham went and took the ram and offered it as a burnt offering in the place of his son" (Genesis 22).
Jehovah-Jireh means "The Lord will provide." God saw to it that Abraham would not have to sacrifice his son. Like Abraham, we may not always know how God's provision will come. Nevertheless, we are to trust that God will sustain us in all of our needs. We may desire more money. Instead, we learn that we overpaid one of last month's bills. We may not be able to pay our rent or mortgage payment but discover that the loan company has an assistance program.
We live in uncertain, scary times. If we keep our eyes focused on current circumstances, our lives will be filled with anxiety for what is to come. Instead, I pray that we will keep our eyes focused on the Lord, who "will meet all [our] needs according to the riches of his glory in Christ Jesus" (Philippians 4:19).
Heather Ablondi is a women's ministry speaker and author who lives in Fredericksburg. You can contact her through her website, heatherablondi.com.
Be the first to know
Get local news delivered to your inbox!