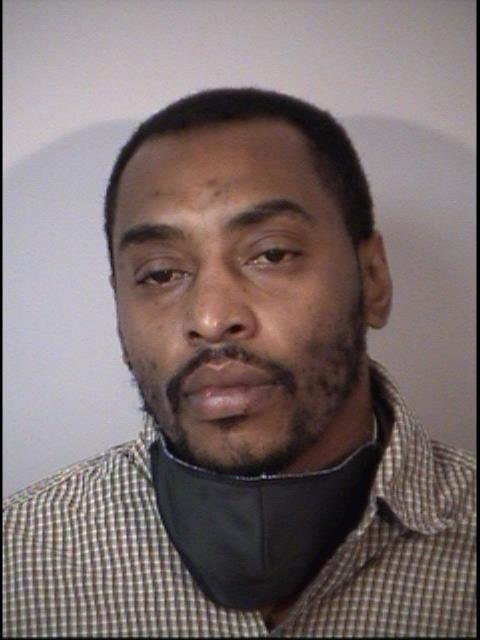 A trial for a man accused of killing his brother in Stafford County last year ended in a mistrial Tuesday.
Wesley Ray Whiting Jr., 40, of Stafford, is charged with first-degree murder and multiple other offenses in connection with the Sept. 25, 2020, slaying of his brother, 33-year-old Calvin Whiting. Calvin Whiting was shot four times with a .22-caliber weapon during an altercation at his home on Porter Hill Road near Brooke Point High School.
Prosecutors Philip Chichester and Greg Holt were putting on their case in Stafford Circuit Court when information surfaced regarding an inconclusive lab test that the defense was not aware of prior to the trial. The test showed that an examiner could not determine whether the bullets recovered from Calvin Whiting's body came from the gun seized from his brother.
Defense attorneys Eugene Frost and Colleen Barlow requested a mistrial, and the request was granted by Judge Victoria Willis. Whiting, who claims he acted in self defense, remains in jail pending a new trial date.
According to the evidence presented prior to the trial's sudden end, the Whiting brothers had a dispute in July of last year that resulted in Calvin Whiting telling his brother to not return to his property. Whiting and his wife, April Whiting, had Wesley Whiting's teenage children living with them.
April Whiting testified that she had a conversation with her brother-in-law that day about a school-related issue involving his son. She said the conversation ended pleasantly.
But things were not so pleasant when Wesley Whiting showed up at his brother's house that day. Wesley Whiting confronted his brother in his garage, and a Ring video recorded loud yelling between the two and others.
April Whiting said she tried to quell the dispute by closing the garage, hoping that her brother-in-law would leave. The video showed Wesley Whiting walk to his car, but it also showed Calvin Whiting go to his own vehicle and retrieve a gun.
With his wife yelling "Calvin stop! Calvin stop!," Calvin Whiting fired what the prosecution described as a "warning shot" above his brother's vehicle. He then walked over to his brother and assaulted him, according to the evidence.
The recording also picked up Calvin shouting for his brother to "get the [expletive] out of here or I'll kill your ass."
Wesley Whiting responded with shots that struck his brother in the chest, shoulder and hips. He and his wife then tried to make it to the hospital, but stopped after a few miles. An ambulance took him the rest of the way; he died the next day.
Chichester argued that Whiting's actions didn't qualify as self defense. He said Whiting had already been banned from his brother's property and had the option to leave. "Instead, he shot his brother," Chichester said.
The car Wesley Whiting was driving had multiple bullet holes and flat tires when police found it. Calvin Whiting apparently fired multiple shots after being shot, according to the evidence.