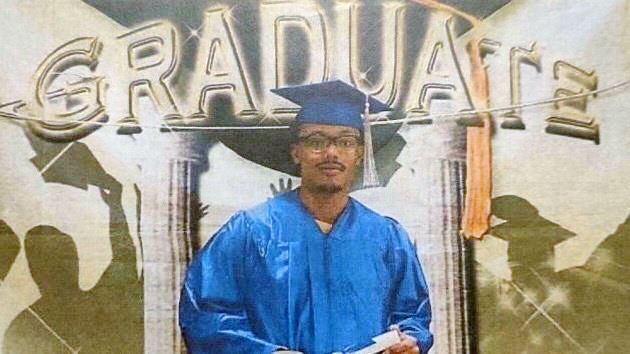 In 2009, 16-year-old Coker Nicholas Robinson received a 33-year minimum sentence for his role in a Richmond robbery the year before. A decade later, more than 100,000 people have signed a petition to ask for a second chance for Robinson.
On Dec. 12, 2008, Robinson, referred to by his family as Nick, participated in a robbery in Richmond with several other adults at a party he attended. The group did brandish firearms, but no one was injured in the robbery.
Robinson was convicted on April 15, 2009, of seven felony robbery charges and seven felony use of firearms charges, for a total of 68 years with a 33-year minimum sentence, according to Richmond City Circuit Court records. 
Robinson, now 27, is serving out his sentence at Augusta Correctional Center in Craigsville, where he will remain until he is nearly 50 years old.
Cory Robinson, who was only 13 in 2008, has taken up the fight to get his older brother pardoned.
"It's not just family or friends, a lot of people believe in him," Cory Robinson said. "He's a person that does not worry about himself and tries to help others. He'll always be willing to help another person even though his situation is worse. He would never put that on anybody else."
Believing his sentence to be extreme, thousands of people have flocked to the petition to sign. People from around the country have attached their names to the petition, and some left comments.
"Unless this kid stole uranium from Los Alamos, this sentence is out of control," said Bronwen Dyll, a commenter from Texas. "He was 15. Everyone does remarkably stupid things when they're teens. He was just unlucky enough to get caught. This needs to stop."
The support does not stop at the internet. After sending a formal request to Gov. Ralph Northam's office, Cory Robinson said he received word the state is looking into the request.
Virginia state Sen. Joseph Morrisey, D-Richmond, spoke during the senate session on Monday in support of Nick Robinson while asking other senators to consider reevaluating the necessity of minimum sentences.
"He has a viable home plan, a supportive family, and 100,000 people who have signed a petition asking the governor to grant him a conditional pardon," Morrisey said. "The cost per year per inmate is a fixed cost of $22,000. If you include capital, it rises to between $30,000 and $40,000. I would ask, does the Commonwealth of Virginia benefit from incarcerating Nick for another 21 years at a cost of $40,000 a year? Or do we think that this person warrants parole, a conditional pardon or a second chance at life?"
Since his initial incarceration, Nick Robinson earned his GED, completed a brick masonry apprenticeship, received his academic tutor certification and is taking classes at Washington and Lee University.
W&L associate professor Howard Pickett sent a letter to Northam's office in support of the petition, said Cory Robinson. In the letter, Pickett claims Nick Robinson "is one of the most thoughtful and uncommonly introspective students I have taught in more than a decade of teaching at both the University of Virginia and W&L."