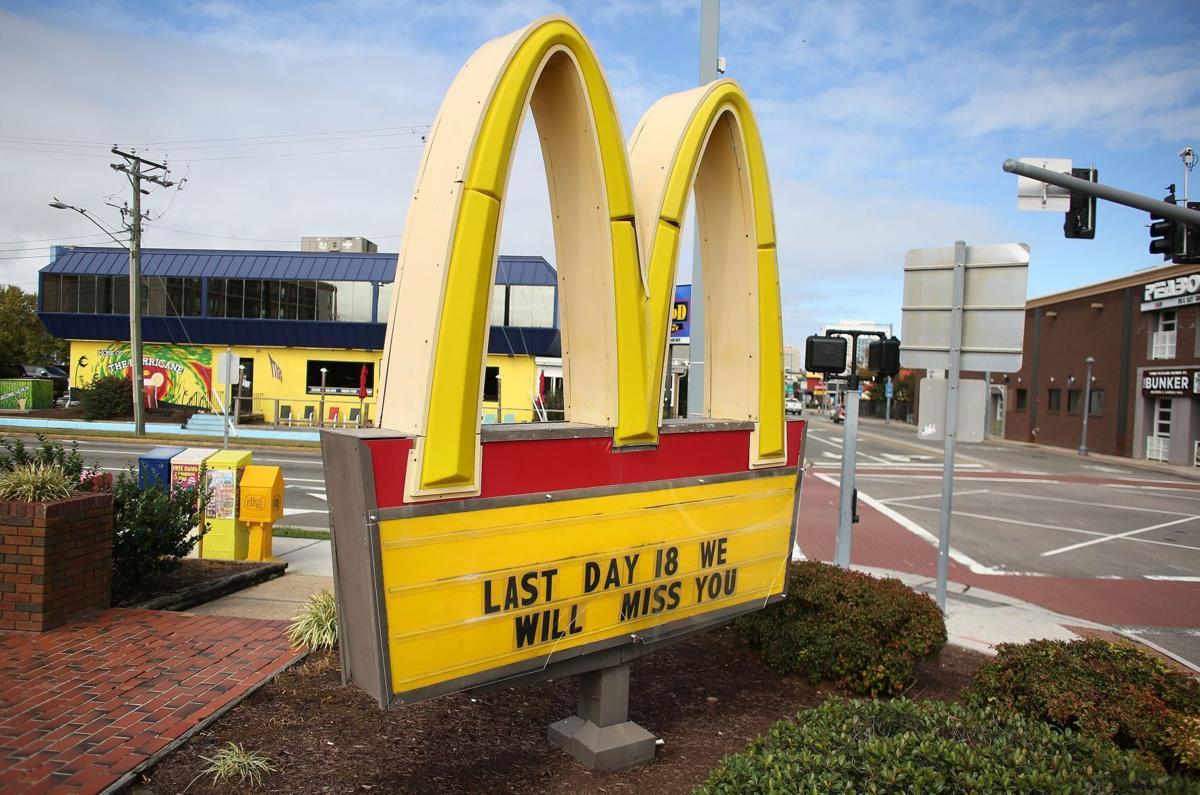 If you've traveled to the Oceanfront by way of Interstate 264, you were undoubtedly greeted upon arrival by a McDonald's restaurant that's become something of a landmark. The fast food joint has been sitting at the heavily-frequented corner of 21st Street and Pacific Avenue for nearly 50 years.
It will close permanently on Monday.
The city has owned the land, which is one block north of where a surf park is planned, since 2008. On Monday, Deputy City Manager Ron Williams wrote in an email that no decision has been made on what the future use of the site will be.
The land is assessed at $2 million.
The McDonald's franchisee leased the land from Virginia Beach and was assessed $3,800 in property taxes last year, according to city records.
The leased expires Monday, and the operator decided to close the restaurant, Williams wrote. The operator did not return a call for comment Tuesday.
In the 1970s, McDonald's experienced rapid, worldwide growth. At the grand opening of the franchise on 21st Street in July 1975, about 3,000 people turned out, The Virginian-Pilot newspaper reported.
Other McDonald's restaurants in the resort area have closed over the last few decades. The 21st Street location was the last one east of Birdneck Road.
It remained a popular spot for tourists in the summer who lined up outside its front doors for a quick, low-cost breakfast or soft serve ice cream that they could eat on the go. Specials were listed on a marquee under the iconic golden arches. The building features a drive-thru window and an outdoor dining patio.
An employee working there on Monday said it will be torn down.
Pharrell Williams has reeled in a boatload of awards as a recording artist and producer. But the Virginia Beach native's greatest hit may have been the 2019 Something in the Water music festival on that city's waterfront.