From Friday until early Wednesday, Spotsylvania Regional Medical Center had so many people in the hospital that it asked local rescue squads to take patients elsewhere.
The measure is called an "EMS diversion" and occurs when emergency departments become overwhelmed with more patients than its medical staff can "adequately treat and monitor," according to the Rappahannock Emergency Medical Services Council policy that covers the matter.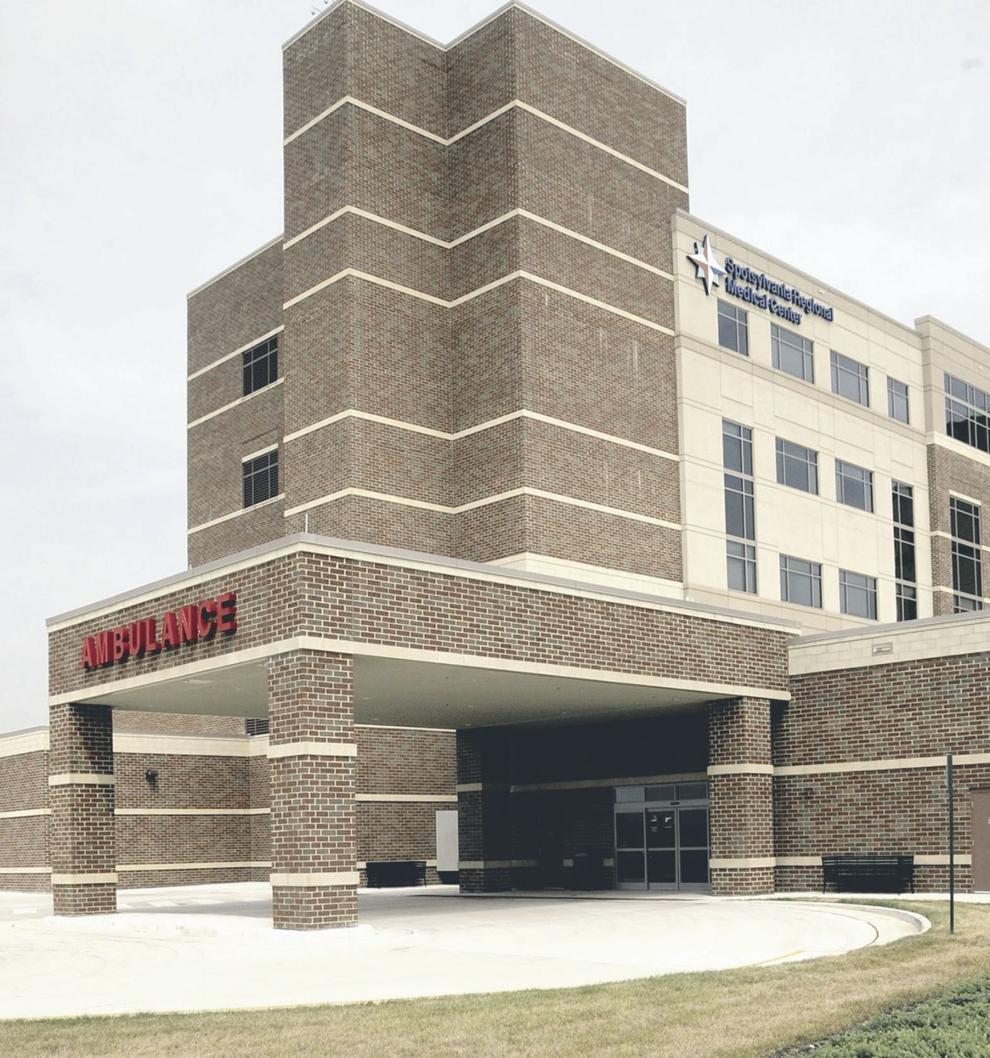 Spotsylvania Regional made what CEO David McKnight called "the precautionary decision" because of a patient surge across the board, but "COVID-19 [was] certainly a big portion," he said. Earlier this week, he said the hospital reached "an all-time high with approximately 39 percent of our medical beds occupied by COVID patients."
Initially, the hospital listed its EMS diversion as lasting indefinitely.
When contacted on Tuesday, McKnight said in a brief statement that hospital officials were continuing to work with EMS and health care partners and to evaluate capacity levels, which change through the day. By 7 a.m. Wednesday, he announced the hospital had come off the diversion status.
Hospitals across Virginia are seeing increasing demands for services, which has led to capacity problems and more requests to send rescue squads elsewhere, said Julian Walker, vice president of communications with Virginia Hospital & Healthcare Association.
Since mid-August, the 25 hospitals and 100 emergency medical service agencies that make up the Old Dominion EMS Alliance in central Virginia have been on code black—the most severe status—because at least eight of their hospitals are under EMS diversions.
The ODEMSA, as the alliance is called, covers a massive area that includes Richmond, Emporia, Amelia County, Charles City, Hanover County, the Tri-Cities, Farmville and more. During a webinar last week, leaders discussed how to operate under the "extreme circumstances" they faced, said Executive Director Heidi Hooker.
They described ways to spread the patient load among hospitals accepting emergency cases and how first responders must contact a patient distribution center, as part of each rescue call, to determine where they're headed once their patient is onboard.
Almost 10,000 patients have been transported to emergency rooms in central Virginia during the crisis, ODEMSA officials said.
Hospitals in Roanoke and Lynchburg—where vaccination rates are low and case rates high—also have been forced to send emergency patients elsewhere, according to recent news reports.
"It does not happen often in the Fredericksburg area," said Kevin Dillard, president of the Rappahannock EMS Council's board of directors. "And when it does happen, normally EMS providers are given advance notice. It doesn't catch our people by surprise because our hospitals do a really good job of communicating."
Mary Washington Healthcare does not ask that patients be diverted elsewhere, said Vice President Eric Fletcher.
"Even during this ongoing pandemic, with incredible demands on the clinical team, we do not go on diversion status," he said. "We are here to care for the people of our community."
The recent surge of the delta variant of COVID-19 has contributed to more hospitals seeking EMS diversions, but it's not the only factor, Walker said. Some facilities have been dealing with the medical problems of refugees from Afghanistan, others are seeing patients who delayed care during 2020 and still other hospitals are treating patients suffering from other respiratory viruses after more workers returned to offices and students to school.
"What we've heard from our members is many of them have seen a significant increase in recent weeks for new demand for emergency department services for a variety of reasons," Walker said, adding that emergency room staff seem to be juggling a variety of different needs at the same time.
Because of all the demands, hospital officials across the state—and nation—have asked that only patients in life-threatening situations come to their local ERs.
Dr. Mike McDermott, CEO of Mary Washington Healthcare, made that plea earlier this month, specifically asking people who sought COVID-19 tests to visit their local doctors or urgent cares, not emergency rooms.
This week, the Virginia Dental Association asked people who are having mouth and jaw pain to call their dentists instead of overcrowding emergency rooms.
"Seeking care first from a dentist will allow most patients to have the root cause of their issue addressed more quickly and is also an important way to prevent emergency departments seeing a surge in COVID-19 cases from becoming overwhelmed," said Dr. Scott Berman, newly elected president of the group.
Hospitals should request the diversion status only after they've "exhausted internal mechanisms to relieve the situation," according to Rappahannock EMS Council's policy covering the matter. They can be used, not just during pandemic conditions, but in various situations such as when a hospital becomes overloaded during a bad auto accident or if a facility has lost power or had a water line burst nearby, Walker said.
Even if a diversion status is in place, most policies are like the one covering the Fredericksburg area. It states that patients with airway obstructions, uncontrollable bleeding, CPR in progress or those facing other extreme conditions be taken to the closest hospital, no matter what the facility's diversion status.
While diversions are used sparingly, they can serve an important purpose by creating breathing room for staff, health care officials said in a recent article in The Roanoke Times. Hospital teams can use that time to reset, discharge patients and prepare for new admissions.
"It's kind of a catch-our-breath moment," said Dr. Michael Abbott, senior vice president with Carilion Roanoke Memorial Hospital.
He added that a diversion isn't cause for panic and asked the community to help health care providers by taking steps to bend the curve on COVID-19 cases, including getting vaccinated.
Of the 4.96 million Virginians who have been fully vaccinated, 927 have been reinfected with COVID-19 and ended up in the hospital. That's 0.019 percent of the total vaccinated, according to the Virginia Department of Health dashboard.
As of Wednesday, there were 90 people in the Fredericksburg area's three hospitals being treated for their virus symptoms, according to the local health district. Across the state, 2,166 people were hospitalized with COVID-19, according to the Virginia Hospital & Healthcare Association. But there were only 2,157 beds available, the report states.
The smaller number usually reflects a lack of trained health care workers available to take care of patients, not the numbers of beds to put them in, Walker said. Staffing challenges that existed before the pandemic have been worsened by the 18-month crisis, he said.
Members of the Virginia Nurses Association made an emotional plea this week, also asking Virginians to do their part to curb the virus spread as they deal with patients who are sicker and younger, and at a time when many facilities face severe staffing shortages.
"I feel like we're getting to a level of urgency where we can't meet the needs of our community without their help," added Dexter McDowell, a patient care director in Arlington.
Dillard, the president of the local EMS council's board, said the good news in the midst of this latest development is that the EMS diversion requested by Spotsylvania—or any hospital in the Fredericksburg region—doesn't happen every day.
The bad news is that "with COVID and all, everybody's just stretched so thin right now and everybody's trying to do the best they can do," Dillard said.
Cathy Dyson: 540/374-5425