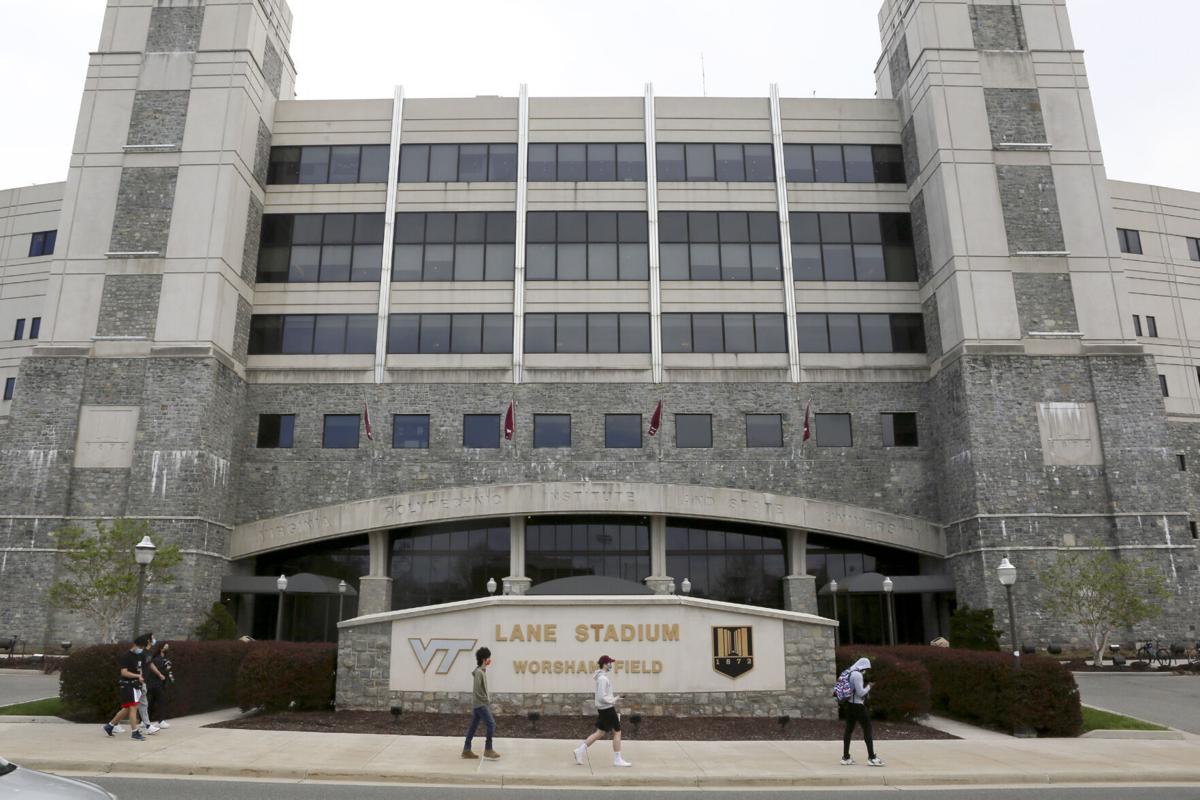 BLACKSBURG — Virginia Tech won't be filling Lane Stadium with cardboard cutouts again when the football team hosts North Carolina for the season opener on Sept. 3.
Tech athletic director Whit Babcock announced on Monday afternoon that Lane Stadium will operate at 100% capacity for the 2021 season. The Hokies have seven home games scheduled this fall with six of them coming in the teams first seven games, which includes a much anticipated match-up against Notre Dame on Oct. 9.
According to a statement put out by Tech Athletics, the university will continue to work within all guidelines mandated by the Commonwealth of Virginia, and comply with health and safety precautions recommended by university and local health officials.
Governor Northam lifted mask mandates and ended COVID-19 mitigation measures on May 28. As of the end of May, Virginia had administered seven million doses of the COVID-19 vaccine with at least 63% of the adult population receiving at least one dose.
"We are excited to welcome Hokie Nation back home this season," Virginia Tech athletic director Whit Babcock said, in a statement. "There is no place else in college football like Lane Stadium when 'Enter Sandman' starts playing and the whole place starts jumping. I know how much our coaches and players missed having that home field advantage last season, and I also realize how anxious our fans are to see the Hokies play in person in 2021."
Virginia Tech's home attendance was restricted to a small number of fans throughout the 2020 season with most tickets going to friends and family of players and coaches. The Hokies were also forced to cancel their spring game each of the last two seasons.
The last time Tech played in front of a sellout crowd at Lane Stadium was on Nov. 9, 2019 against Wake Forest. The Hokies had two sellouts in 2019 — the other was a six overtime win over North Carolina — and averaged 58,292 fans.
Tech sold out four games in 2018 including the first-ever appearance of Notre Dame at Lane Stadium.
"We can't wait to see everyone on Sept. 3," Babcock said. "Sincere thanks to our fans for their patience and unwavering support throughout this process, as well as a special thank you to our coaches, student-athletes and staff who persevered through the challenges of the past year."