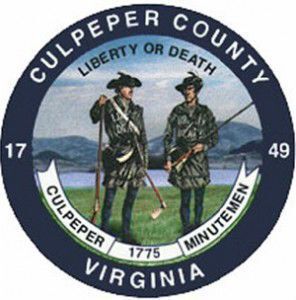 The Culpeper County's longest-serving supervisor will face two female challengers in the November election.
Susan Gugino and Laura Rogers have been certified by the county Voter Registrar's Office to run against Stevensburg District Supervisor Bill Chase, who seeks an 11th term.
Gugino runs a turkey and cattle farm with her husband off Mount Pony Road. The couple moved here from Northern Virginia six years ago. Their farm was named the 2020 Agribusiness of the Year by the Culpeper Chamber of Commerce.
Gugino, originally from Pittsburgh, is an IT professional, according to her campaign Facebook page. She is the Culpeper Republican party's nominee for the seat.
Party designation is not listed on the ballot for any local office below a statewide post, the registrar said.
Rogers is a member of the Culpeper County Planning Commission, since her appointment in 2010 by the Culpeper County Board of Supervisors. She is a developer with Braggs Corner.
Rogers has been outspoken, as a citizen and planning commissioner, against the use of agricultural land in Culpeper for large solar powerplants. She is running as an independent, as is Chase, a Vietnam War veteran.
In the Cedar Mountain District, Supervisor Jack Frazier is being challenged by David Durr, a Culpeper Farm Center manager and former interim CEO of the Culpeper Chamber of Commerce and board chairman.
Durr serves on the Culpeper Agricultural and Forestal District Advisory Committee appointed by the Board of Supervisors and previously served on the Culpeper Economic Development Advisory Committee. He has a bachelor's degree in agricultural economics from Oklahoma State University and a master's in business administration from Mount Saint Mary's University.
In the Jefferson District, Supervisor Brad Rosenberger is unopposed.
All of the other supervisor candidates are running as independents.