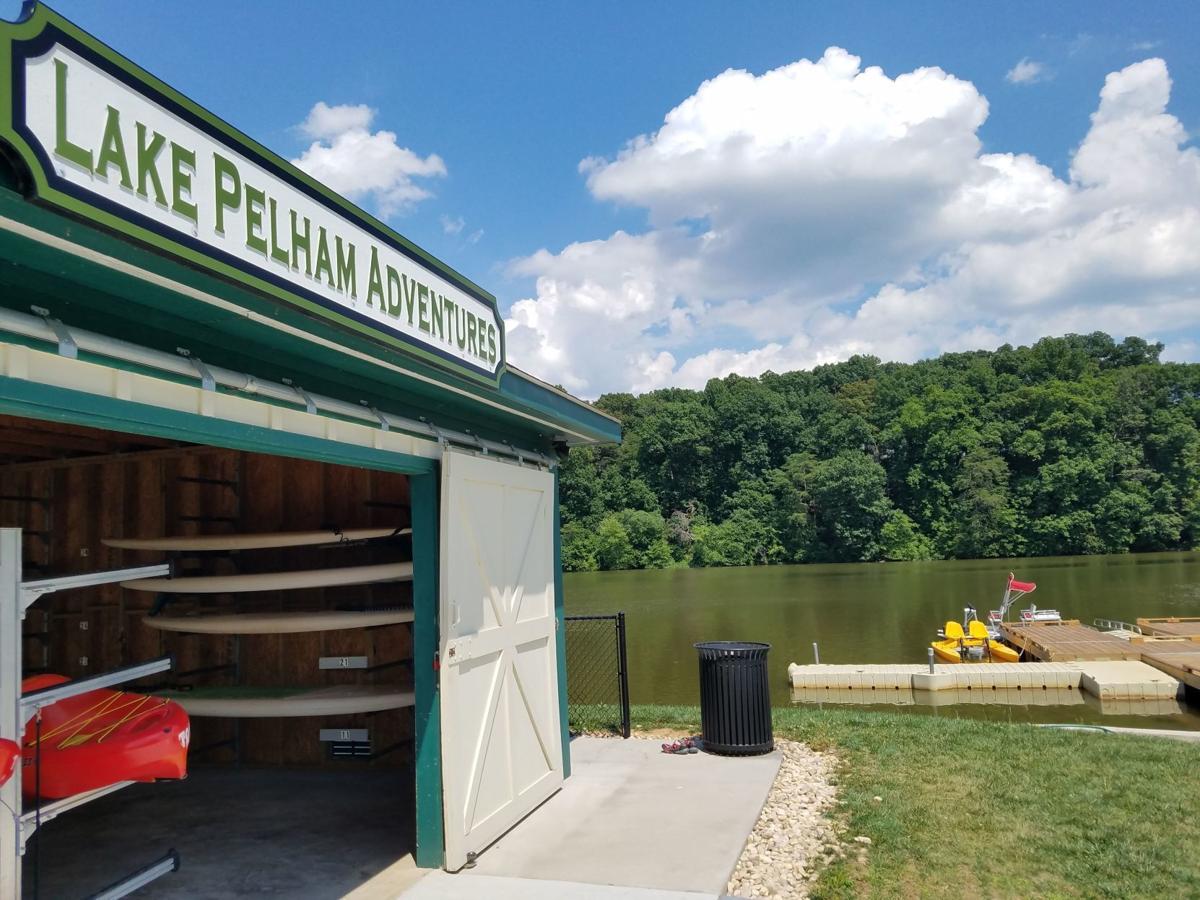 Pelham is not retreating easily as the name of Culpeper's reservoir.
Town Council voted in February to change the name of Lake Pelham, so designated in honor of Alabama Confederate artillery officer John Pelham in a 1975 contest.
Town Council, which made the decision in February by a split 5-4 vote, has yet to change the name. This is as members flip and flop, in an election year, on the politically charged nationwide issue of removing symbols of the Lost Cause.
Town Councilman Pranas Rimeikis, at Tuesday night's regular meeting, got the issue started again when he made a motion to rescind the February vote to change the name—even though he supported the name change then.
The motion failed 5-4. Voting with Rimeikis to rescind the vote were Mayor Mike Olinger, Councilman Frank Reaves and Councilwoman Meaghan Taylor, according to the town clerk.
Only Olinger did not change his vote from February against changing the lake name. Taylor and Reaves both initially voted to change the name.
Then, at Tuesday's meeting, Councilwoman Jamie Clancey made a motion to add an item to discuss the renaming of Lake Pelham to Lake Culpeper.
This was already considered last month and failed, with Clancey voting against it. Asked Wednesday why she didn't vote for Lake Culpeper last month, Clancey said she assumed it was going to pass.
She previously said she voted against the seemingly inoffensive name because she wanted to involve the community, particularly youth, in picking a new name as part of an educational opportunity.
One of three mayoral candidates, Clancey said the lake name issue has nothing to do with her campaign.
"It's more about acknowledging what that name means for a lot of our community and working towards taking responsibility for the long history of racism and inequity. I see it as a way to show our Black community we are heard and acknowledged and that the resolution we passed in February is more than just a piece of paper," she said.
Rimeikis pointed out in correspondence Wednesday that last month's vote to rename it Lake Culpeper failed.
"If we're not going to rename the lake, then we should rescind our previous action. I find it odd that the members who voted against renaming the lake, given the opportunity to reverse that decision, voted to maintain that decision," he said.
Rimeikis said he was stunned Councilmen Keith Brown and mayoral candidate Jon Russell voted against his motion to rescind the vote to change the name.
Russell responded, "He was stunned that we didn't fall for his political stunt? He has to own the fact that he voted to erase Lake Pelham. If I'm elected mayor and candidates who respect history in Culpeper are elected to council it will remain Lake Pelham."
Russell voted with the majority on Tuesday to not rescind the previous decision even though he initially voted against renaming the lake. Asked about the change, the councilman said on Wednesday it's a dead issue.
"We just need to let sleeping dogs lie. The only way the lake name is going to happen is if the name change side gets a majority in the November election," Russell said.
Brown said his vote has never changed in changing the name of the lake. He voted against in February, did not vote on Lake Culpeper last month and voted Tuesday night against Rimeikis' motion to rescind the original vote to change the Confederate name.
"I voted not to change the name and preserve Culpeper's history," Brown said Wednesday.
He said Rimeikis "attempted a Robert's Rule maneuver" and the super majority vote failed.
Councilman Reaves, the final mayoral candidate, voted for Rimeikis' motion to rescind the earlier name change action, according to the clerk. But he said on Wednesday he was confused by the vote.
"It was so much confusion on that thing last night. I am lost," Reaves said.
The mayoral candidate said he voted to change the lake name in February because he felt it was what the people wanted.
"They were calling me, telling me what they wanted," Reaves said. "I leave it up to the people, do what they want, not what I want."
He said he would bring the issue back up at next month's environmental services & light and power committee on which Reaves serves, along with Rimeikis.
This council committee, Reaves said, has been handling the discussion since Lake Pelham is part of the town's utility system. He added that Clancey is not on the committee.
"Will see if we can't get something going," he said, adding, "It is not a name I wanted to change, people were calling me … once somebody opens up a can of apples you got to respond … I had no other choice, it's what the majority wanted."
Town Council has not provided any direction on the status of changing the lake name, said Town Manager Chris Hively on Wednesday, asked where the issue stands.
Culpeper businessman Joe Daniel, initiator more than a year ago of the lake name change, said in May Lake Culpeper was a good name he would have supported, but never Pelham.
"To glorify a man who came to Culpeper to kill Americans to preserve slavery is deplorable and disgraceful," he said.