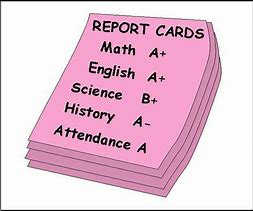 In what is considered the best barometer of nationwide education, Virginia public school students are above average.
"The Nation's Report Card," a biannual look at student achievement released Tuesday by the National Assessment of Educational Progress, revealed that the state's students scored higher in all of the assessment's four categories – fourth- and eighth-grade reading and writing – than the national average.
Through the national assessment, states can compare themselves with one another or to the national average. It's the largest snapshot of what U.S. students know and can do in various subjects.
The assessment measures states and large cities, such as New York City and Los Angeles, with a population of 250,000 or more. Richmond Public Schools was not one of the 27 large school systems, given the city's population not meeting that 250,000 threshold.
Not every student is given the assessment.
In 2017, 298,200 fourth-graders and 286,800 eighth-graders took the assessment, and samples of schools and students were drawn from each state. In Virginia, about 2,300 fourth-grade students and 2,200 eighth graders were assessed.
Across the country, math results were flat, while there was an increase in the average eighth-grade reading score compared with 2015, the last year students were assessed.
"We can and we must do better for America's students," U.S. Secretary of Education Betsy DeVos said in a statement. "Our nation's reading and math scores continue to stagnate."
Like 40 other states, Virginia's results were relatively flat, with the state's largest move coming from a 2-point gain in eighth-grade math. The scoring scales range from 0 to 500.
"I am happy to see that Virginia students and educators are continuing to excel, compared to the national averages," said Gov. Ralph Northam in a statement Tuesday.
Justin Mattingly writes for the Richmond Times-Dispatch