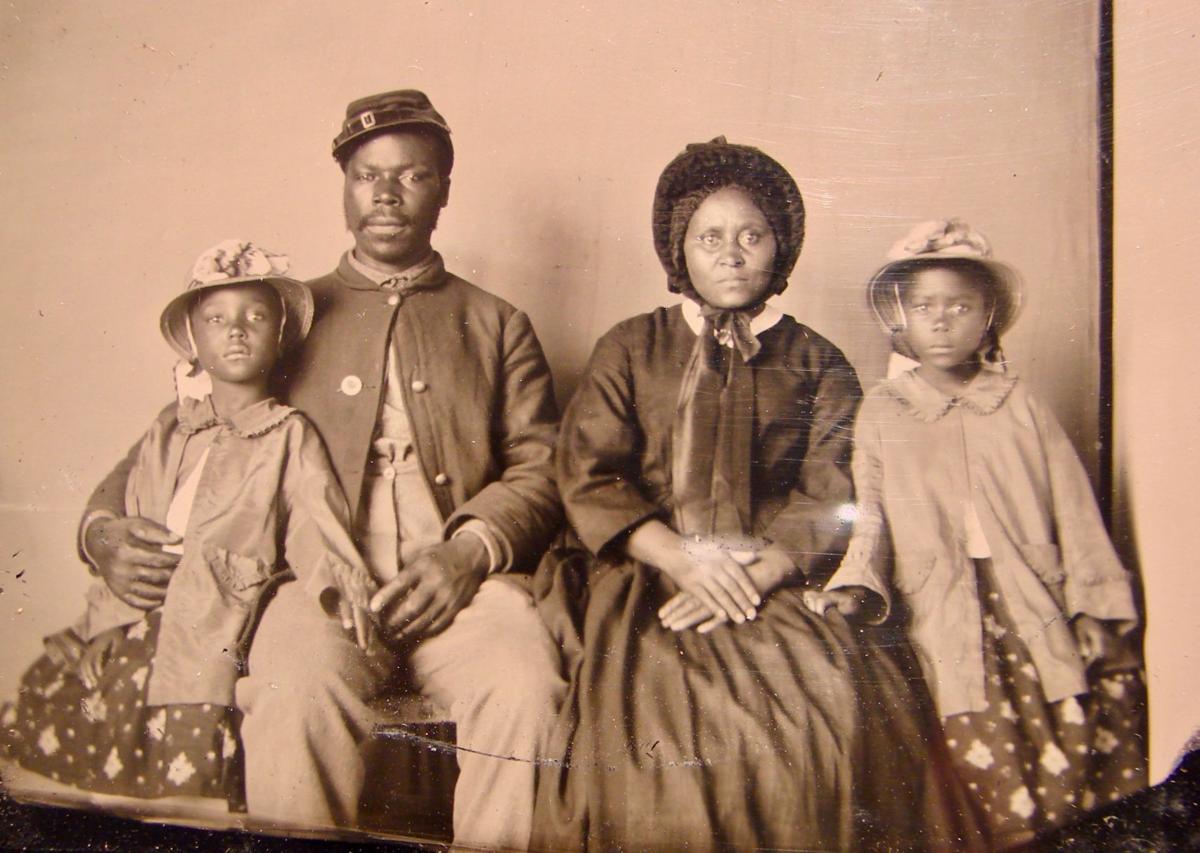 It is time for Culpeper to look at its history with an open view.
I was educated in Culpeper County's segregated public schools system, where an emphasis was placed on the Confederacy. I have Southern white ancestors who owned slaves, Confederate ancestors, and ancestors who were enslaved.
After retirement, I got involved with genealogy and history, which led me to some amazing facts in African American history. These historical facts were not taught in the segregated schools of my youth or the subsequent desegregated system.
Membership in the Virginia Society Sons of the American Revolution brought to my attention stories of African Americans who fought in the Revolutionary War. They included African Americans and American Indians from Culpeper. They fought for independence in 1776, were excluded from state militias in 1792, and fought unofficially in the War of 1812.
Then we come to the American Civil War. In that conflict, soldiers of the United States Colored Troops—many from the Culpeper area—were members of the fighting force that defended the United States of America. These men left their homes knowing nothing about what the future held; their only desire was to be free. They were real heroes, too.
In 1860, African Americans accounted for about 53 percent of Culpeper County's population. During Reconstruction, Culpeper's African American population was more than 50 percent and the Culpeper Town Council had an African American member. Another councilman of African American descent did not serve on the council until the 1960s. No such person has served on the Culpeper County Board of Supervisors.
After Appomattox, Virginia saw a rise in segregationist and white-supremacist movements, and monuments and statues built in public places to honor Confederate "heroes." Nowhere was there a commemoration of the Culpeper men who fought for the flag of the United States—not then, and not now.
Consider Charlie Wright, an enslaved man who escaped in 1863 from Culpeper Court House. He provided intelligence about Confederate army movements that helped Union forces shadow Robert E. Lee's troops and force the Battle of Gettysburg. His efforts are recorded in many sources, but not here in Culpeper.
Until 1968, school segregation was a part of our local community. Culpeper was the last county in Virginia to heed the U.S. Supreme Court's Brown vs. Board of Education decision, handed down in 1954.
As time progressed, lakes, buildings and other public places were named for those who fought against the U.S. flag and killed U.S. citizens.
Southern advocates for slavery were—and continue to be—not honored by all Culpeper residents, and don't deserve recognition in public spaces.
To fight for the enslavement of human beings should not be honored.
In Culpeper's history, there are many worthy honorees who can be considered when naming opportunities arise.
Culpeper's African American population is now a little over 13 percent. Wonder why that is?
Locally, we now have public officials who will not follow laws and safety regulations. We have elected representatives calling for unrest and participating in actions against our democracy.
Last week in Washington, D.C., people bearing the Confederate battle flag paraded inside and around the U.S. Capitol. That does not represent our community or our nation.
Now, I ask that our elected representatives speak up for democracy and do what is right for everyone in our community.
Culpeper can show that it is capable of change for the betterment of all its people. It is time to speak out on issues with honest discussions, focused on the tenet "All men are created equal."
Charles Jameson is a lifelong resident of Culpeper. His family history dates to before the Revolutionary War, in which his ancestor served the patriot cause.