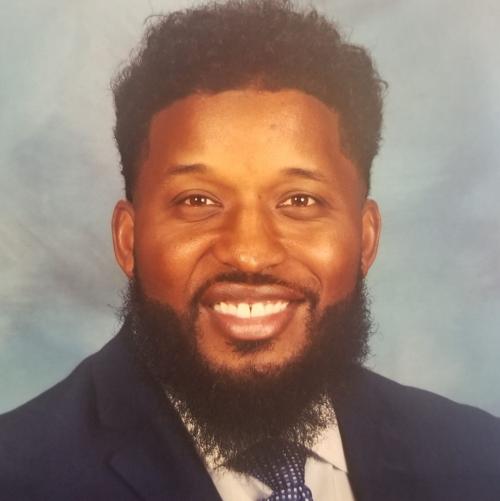 We are a nation of plurality; our diversity is our strength. I would hope that despite where you fall on the political spectrum, you'll hear my heart and help find solutions to the problems we face right here in Culpeper.
In "cancel culture," we ostracize or withdraw support from someone or something in response to offensive behavior; the "canceling" serves to censor the offender and deters others from following similar behavior.
However, cancel culture can have unintended consequences if it is weaponized to stifle free, independent thought, or used as our excuse to dismiss anyone who doesn't fall in line (or fall in love) with our ideologies and confirmation biases.
Though I am not necessarily a fan of "cancel culture," there is a time when we need to recognize the need to cancel counterproductive culture.
I was told policing and law enforcement weren't our problem in Culpeper. As the blood of Ahmaud Arbery and Breonna Taylor cried out from the soil, some cautioned, "Let's not make those issues over there our issues."
But as, similarly, the blood of Culpeper residents Donald Hairston and Ellis Frye protests from the ground, and as I consider the circumstances surrounding their deaths, I believe more than ever that a maladjusted culture is part of the problem.
If you you spend more time on SWAT training than in de-escalation training, then the results will match that investment. If you spend more money on special combat assault rifles than funding positions and partnerships for mental health, then the results will match your investment.
In short, you get what you pay for; only, we're all paying for it—with both our taxes and our lives.
Some in Culpeper have engaged the community with dismissive and divisive rhetoric, instead of looking for opportunities to build bridges. You understand the U.S. Capitol riots, but don't understand—and even condemn—protests for racial justice?
If only a "show of force" could be augmented by a show of compassion and humility. I don't want a single "blue life" to die in the line of duty. But can't we agree that something is wrong with Black men and women dying in the line of living?
Why does Madison County have body cameras and Culpeper has an armored truck? What is the relationship between law enforcement and the Rappahannock Rapidan Community Services Board? Why don't we have a citizen review board for policing? What is the nature of local law enforcement's mental health training? Who has received crisis intervention training? How often do officers have psychological evaluations, given the very stressful nature of their herculean jobs?
It is difficult for some to feel protected or served by public safety officers when they allegedly promise to "... unleash fury that has never been seen before." What is needed now is restraint and temperance.
In Culpeper, a change in culture appears to be needed. This is not the military, and this is not war. (I know because I grew up in it, with my father protecting liberty and peace all over the world.)
This is Culpeper, and we deserve better. We can do better.
Dr. Uzziah Harris is president of the Culpeper Branch of the NAACP. A teacher at Culpeper County's Floyd T. Binns Middle School, he is assistant pastor at Unity Baptist Church in Culpeper. Write him at president@naacpculpeper.org.