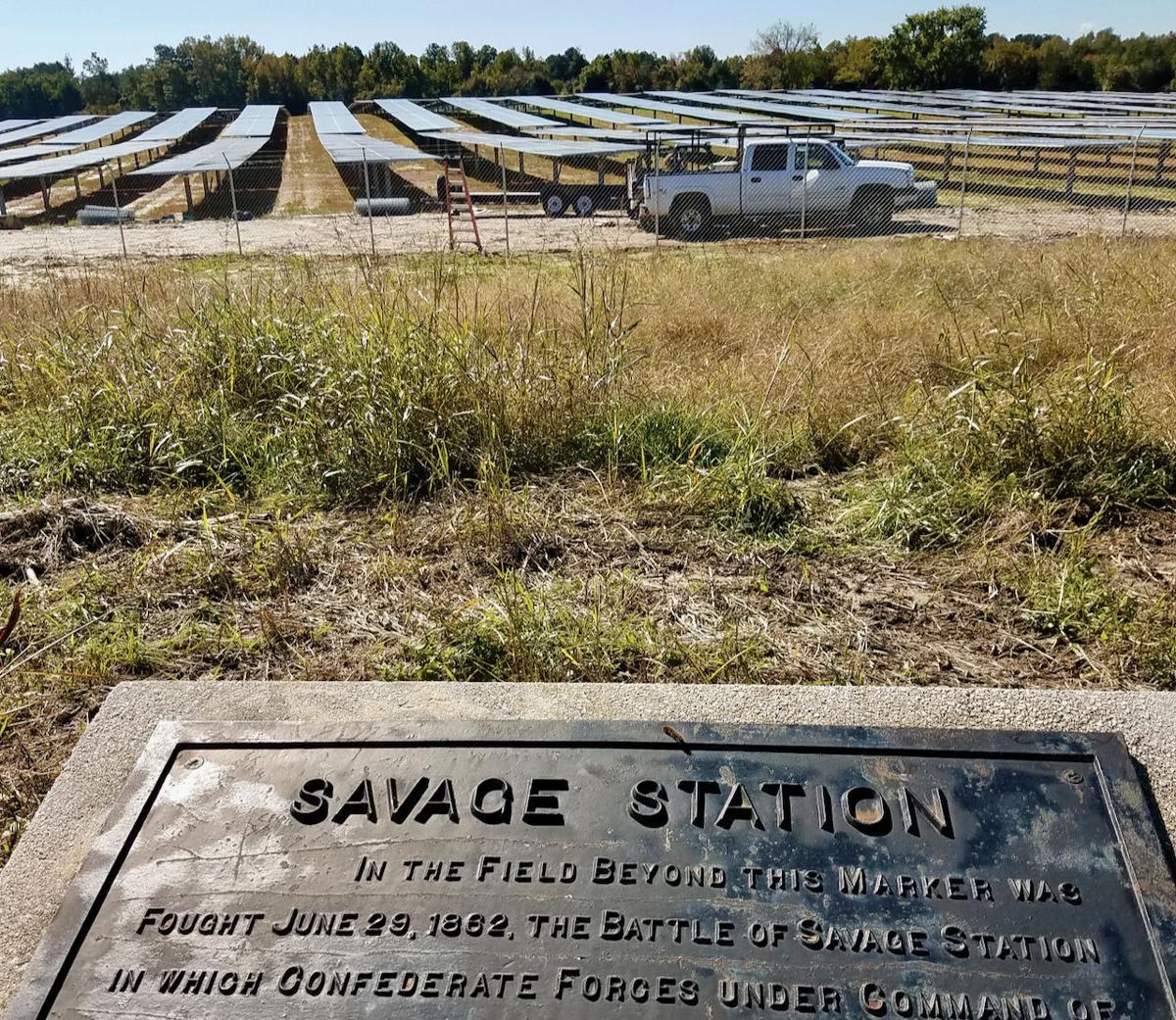 In a Culpeper Star-Exponent commentary, Maroon project developer Louis Iannone wrote "[W]e believe Maroon Solar will go unnoticed by the vast majority of Culpeper citizens."
Now, how about that? We won't notice? Easy for him to say, while this patronizing fellow sits 500 miles away, in North Carolina. No, believe me, we will "notice."
As one who has worked over three decades to help protect Culpeper's Civil War battlefields, I would love to hear a county official—once and for all—respond to Maroon Solar's all-too-typical developer disdain of our local traditions and prerogatives by asking, "Who are you to lecture us about what is best for our county, its citizens and its unparalleled historic landscape?"
Developers have no moral or legal standing to preach to us, as Culpeper citizens, what is best for our community. We are uniquely capable of wisely deciding these vital matters for ourselves. I hope we are wise enough to see Maroon for what it is--nothing more than a sleight-of-hand tax scam designed to make money, at the expense of our incomparable natural and historic assets.
In the Civil War, Culpeper was the most fought over, marched-upon and camped-upon county in the entire country. Major actions were fought within a narrow, 10-mile-wide valley plain stretching south 20 miles from the Rappahannock River at Rappahannock Station (Remington) to the Rapidan River at Rapidan Station. All of Culpeper's major battles were fought within this vortex: Cedar Mountain; Kelly's Ford; Brandy Station; two large cavalry battles in September and October 1863, and Rappahannock Station on Nov. 7-8, 1863.
Mount Pony sits in the center of this corridor. The Old Carolina Road, the Piedmont's oldest byway (pre-Colonial), cuts through the county's heart from Norman Ford to Raccoon Ford. The militarily-crucial Orange & Alexandra Railroad courses through this same "battle alley."
From 1862 to 1865, more Civil War campaigns opened in Culpeper than any other county in the country, including 2nd Manassas, Chancellorsville, Gettysburg, Bristoe Station and the Overland Campaign. More troops, from both armies, camped in Culpeper than anywhere else in the country.
What have preservationists accomplished to secure our 20-mile-deep, 10-mile-wide battle corridor? For starters, the American Battlefield Trust purchased two "crown jewels" of the Brandy Station battlefield: Fleetwood Hill and Hansbrough's Ridge. Other large sections of Brandy Station—St. James Church site, the Cunningham Farm, etc.—have been saved.
The trust also owns extraordinarily significant acreage at Cedar Mountain and has purchased battlefield land on both sides of the river at Rappahannock Station. Vital acreage at Kelly's Ford on the Culpeper side has been bought, as well.
Today, we have a golden opportunity to reject another invader seeking to destroy our county's landscape.
In the center of our nationally-significant battle corridor, Dominion Power's massive transmission-line towers plunge southward like daggers, entering the county just south of Remington, at Cow Ford, and exiting near historic Somerville Ford, on the Rapidan.
That's why Maroon proposed an enormous solar project just north of Raccoon Ford, the oldest ford on the Rapidan, and along Raccoon Ford Road, a military thoroughfare marched over by hundreds of thousands of troops during the Civil War.
The Gettysburg Campaign opened in early June 1863 as thousands of Confederate soldiers—led by Robert E. Lee—crossed at Raccoon Ford and marched straight north up Raccoon Ford Road. They camped for several days in the middle of our corridor.
And when the Confederates were defeated in Adams County, Pa., to where did they return? Culpeper County.
Shall we meekly stand by and let others destroy a major landscape component of our historic battle corridor? No, we should not.
I urge the Culpeper County Board of Supervisors to firmly and conclusively deny Maroon's industrial solar application.
Culpeper County resident Clark B. Hall, a historian, received the American Battlefield Trust's Lifetime Achievement Award in recognition of his 25-year effort to protect America's hallowed ground. This op-ed is adapted from his testimony to the Culpeper County Board of Supervisors this week.