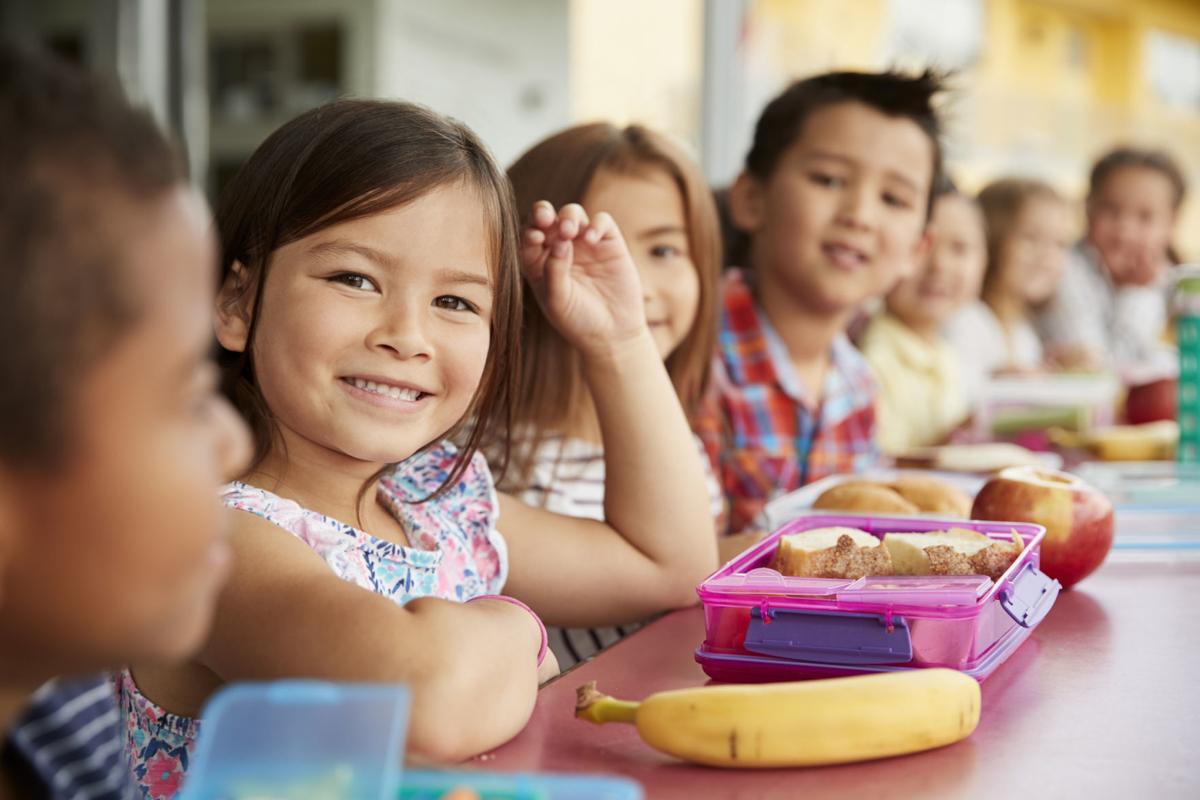 A 14-year-old boy arrived with his mother to our Falls Church clinic. He was severely overweight, surpassing the 99th percentile on the body mass index chart, and they were here today to discuss nutrition.
We've given the "healthy living and healthy eating" spiel many times as pediatricians, explaining caloric intake, reading food labels, choosing healthy foods when shopping and the long-term consequences of continuing an unhealthy diet.
When asked if they had any questions, they only had one comment: "We agree with everything you tell us," the mom said in a quiet voice. "But it has been difficult to eat healthy because we do not get to choose what we get at the shelter."
This family had such a great need, and they had no choice but to accept the help given even though it could have detrimental effects on their health in the future. Encounters like these remind us of how significant the disparity in access to healthy nutrition can be for our patients.
Families who find themselves strapped for money will place other needs above healthy nutrition. These families often fear losing their home, and this is more prevalent than we realize; nearly a third of African Americans and nearly 20% of Hispanics reported being housing insecure.
The COVID-19 pandemic only has escalated this economic crisis and compounded its impact on access to food. We know that the rate of food insecurity among households with children nationally has doubled as a result, and in Virginia has increased to 13%.
It might be surprising to understand that a child living with food insecurity also can be overweight, because lack of access to healthy food choices creates significant malnutrition.
We know that families often will choose cheaper, processed foods to make their money last longer and that many of the items donated to local pantries are canned foods high in sodium and calories.
We also know that access to fresh produce in low-income communities can be scarce, where "food deserts" and limited transportation options further impede the ability to purchase healthier choices.
According to recent data from the Virginia Department of Health, approximately 45% of high school students reported that they did not eat any green salads in the past week, and 20% of minority students are obese.
Lack of fresh produce can lead to vitamin deficiencies and early onset of chronic diseases like hypertension, elevated cholesterol and diabetes—something we are already seeing more of in younger patients.
Children living in food-insecure households also are more likely to have developmental and behavioral problems as well as learning disabilities. Adverse childhood experiences (ACEs), a predictor of long-term physical and psychological consequences, also have been associated with food insecurity.
Through these difficult times, communities have come together to address this need. Our clinic, which primarily serves low-income families in Falls Church, began screening patients for food insecurity when kids no longer could receive free meals at school.
On many days, close to half of our patients were in need. Partnering with a local food bank, Food for Others, we were able to provide "prescriptions for food" to patients who were struggling. It was a great relief for families to be able to obtain food without the worry of how to pay for their basic needs.
Realizing the benefit this program has provided for our own patients, we understand the impact a similar program could have in other parts of the state. A new legislative proposal being introduced in the Virginia General Assembly would do just that.
House Bill 2065, sponsored by Del. Delores McQuinn, D-Richmond, directs the state Department of Social Services and the state Department of Medical Assistance Services to develop a three-year pilot "Produce Rx Program."
This would allow health care providers to prescribe vouchers for fruits and vegetables to Medicaid and Children's Health Insurance Program recipients. Such a program would target the most at-risk children in the commonwealth and remove a critical barrier to healthy nutrition.
We must start viewing nutrition as a marker of our community's socioeconomic stability. There needs to be a refocus on the bigger picture that inadequate nutrition leads to persistent, multifactorial consequences for a child's life.
We know that early, preventative measures can create long-term health benefits for our society as a whole. There are many health disparities this current pandemic has forced us to recognize.