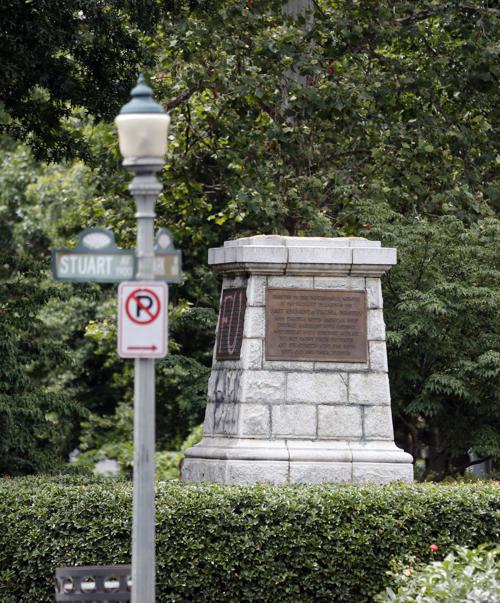 Amid the recent upheavals in racial relations in America, there are calls to remove all statues that honor the Confederacy.
"They were traitors", those advocating removal passionately assert. Others see these representations—whether sculpted, painted, or memorializing the name of a building or place—as the source of wrenching pain. Still others say these images represent a form of white supremacy that is specifically designed to oppress others.
It's more challenging for me to appreciate their pain. I was born white into a society that benefited whites. My American ancestors were not enslaved. I haven't been subjected to racial discrimination nor have I had to battle uphill as a matter of my race to attain success.
In the context of my life, I haven't needed the government to enact specific legislation so that I can partake of life, liberty and the pursuit of happiness. My white ancestors shaped a society that would benefit me in large measure when they wrote the U.S. Constitution in 1787. Yet our founders failed to rectify the egregious injustice of human bondage or the denial of suffrage for women.
Sadly, these wrongs persisted, even as our founders sought to address other problems, particularly those perpetrated by white Europeans on white colonists. That is context, even if it doesn't comfort those who were wrongly excluded from the founding structure of justice. But it's the context of what the founders did—then.
I am a lover of history. It was my major in college. I am a published author about historical events now, and I understand and appreciate the singular importance of history and the lessons it teaches us. It is true that those who ignore its lessons will be condemned to the wrath of repeated mistakes.
The founders knew this too, which is why they devoured the classics of Greek and Roman history to glean the lessons the ancients learned from democracies and republics, the formation of constitutions and corruption. Yes, the corruption that accompanies the rejection of virtue, that silent yet hostile invader that reduces civilizations to ruin and dust. They sought out the lessons of history to defy history.
They won our revolution, they ordered it with our Constitution, and they left to us the task of sustaining freedom. We need history to do so, not only its elevating and inspiring examples, but its pain and suffering as well. The American Civil War offers both.
And that is the rub. The Civil War did not end in 1865 with the amnesty afforded by the victor to the vanquished. The untimely and tragic death of the Great Emancipator—Abraham Lincoln, who preserved our union—left us deprived of the leadership to set us on a path of genuine reconciliation. The legacy of racism persisted and, even after a century had passed, Americans still struggled to set things straight. There has been much success, despite the recent troubles. But there are lessons to be learned. One can only hope that we will be predisposed to learn them.
But we cannot learn if we are more interested in erasing history than viewing it through rational eyes. That takes an intellectual leap, one that requires we consider history in context, both the context of its making and the context of its meaning.
Mobs pulling down statues do not do that. That's the behavior of totalitarian states like the Soviet Union, China and Iran. They scrubbed the past and imposed on the present a new reality that was little more than abstract emotional sugar to assuage resentment and anger over past injustices.
Those who do this learn nothing until the counter-revolution comes, accompanied by a renaissance of reality that actually reaches back in history to uncover the mistakes that must be avoided to ensure genuine progress. Spray paint and vandalism won't bring progress.
Which is why we must commit ourselves to study and portrayal of history that is contextually honest, including lessons both good and bad. Contextual dishonesty undermines truth. It's an intellectual tyranny of sorts.
On the one hand, it judges men beyond the context of their own past existence and circumstances while imposing on them a standard of enlightenment we are blessed to possess in the present age. Likewise, contextual dishonesty persists when we refuse to incorporate into the full context of historical events and personalities the lessons we have learned in order to tell a meaningful truth.
History is littered with imperfect people, some who were unjust and unenlightened. Yet others did great things, even as they failed to exemplify what we have embraced as good and right in our own context. It falls on us now to frame history honesty—not tear it down. We need leaders committed to contextual honesty, not unenlightened obscurantists whose intemperate actions will lead us to ruin and dust.
L. Scott Lingamfelter is a retired
U.S. Army officer and former member
of Virginia House of Delegates.
He is the author of "Desert Redleg:
Artillery Warfare in the First Gulf War."