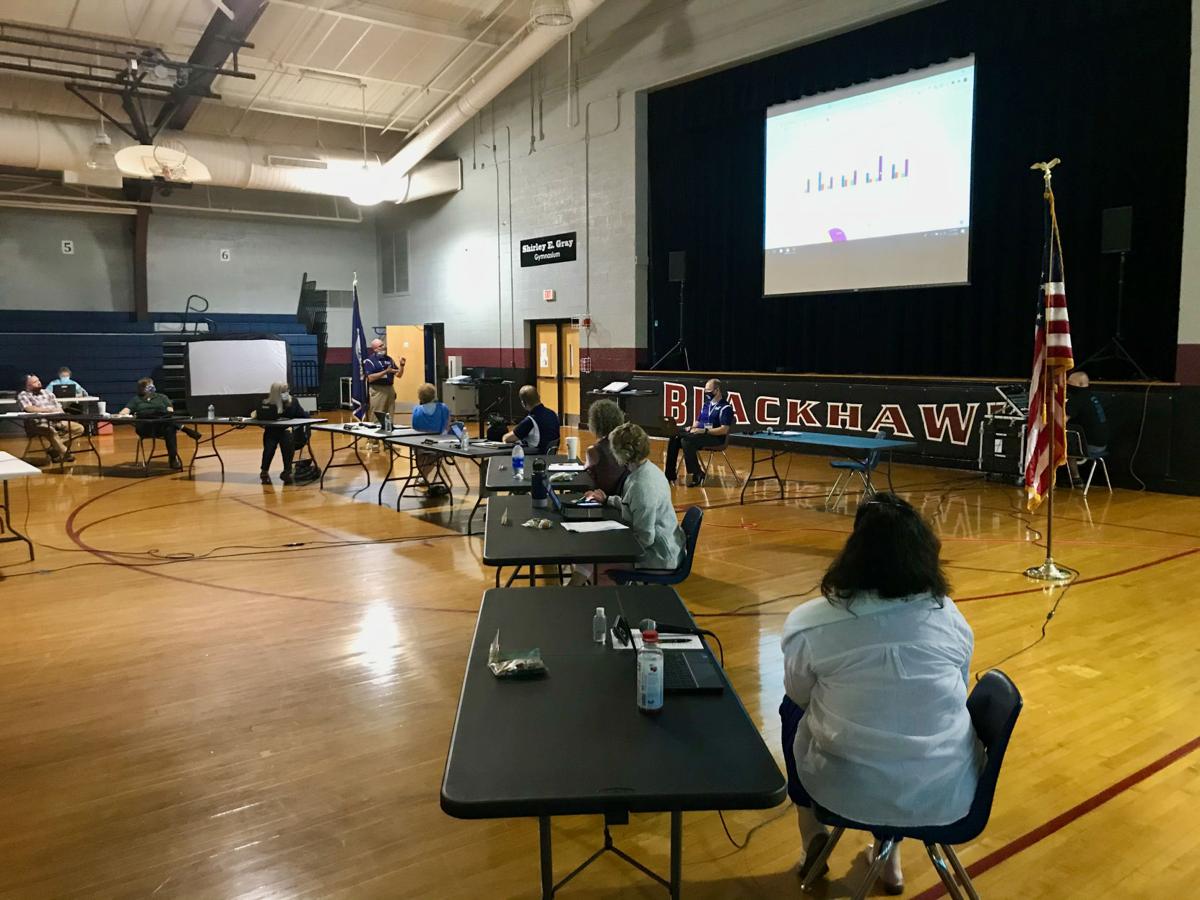 Eight years ago, I started my teaching career at Culpeper County's Eastern View High School. I worked alongside many dedicated staff whose goal was to help children receive the best education possible. As a career switcher, most of my previous interactions with young people had been very different. A newspaper reporter who covered crime and courts, I came to education to help teenagers before they ended up in a courtroom or were the victim at a crime scene.
On Monday, the Culpeper County School Board will decide whether students return to school in person or begin their classes online. I do not envy board members because their vote will anger people who oppose whatever decision they make.
As a parent, educator and Culpeper resident, I see this issue from several different sides. We all would like to return to the classroom as if this fall was the beginning of a normal school year. Obviously, it would be much easier for students, families and staff if this was the case.
Unfortunately, it will not be that way, no matter what the School Board decides.
For me, the right choice would be to make safety the top priority. If Culpeper County Public Schools do not have a solid plan to keep children and school staff as safe as possible—with the funding to pay for it—then the division should focus on how to make virtual learning accessible for everyone.
In the last two weeks, I have watched the reopening of Culpeper's schools become a political issue. I have read comments from politicians and parents in this community who called teachers lazy and demanded they be placed on furlough because they fear for their students' health as well as the health of their families.
I have listened to former colleagues who are fearful for their students and their own lives if they return to classrooms without proper safety plans. Some are considering leaving the Culpeper school district at the end of the year because they do not feel supported by local politicians, central office staff or the public.
I have watched Marshall Keene, a School Board member and chairman of the local Republican Party, post Facebook comments that pit teachers against parents and other school staff. Those posts garnered more comments than a news story about the need for more funding to make Culpeper's schools safe to reopen.
All this is disheartening to me as a former Culpeper educator and a person who cares for the district's students, teachers and staff. I think about new teachers who have moved to our community to teach and must be wondering if they made the wrong decision. It is hard enough to be a new teacher, but the stakes are much higher in the middle of a pandemic and in a community that appears so non-supportive.
When the School Board makes its decision on Monday, I hope our community rallies around educators to support children here.
Be kind to people worried about getting this right when there is no playbook to follow. Expect bumps in the road, and reach out to your child's teacher and school staff for guidance. Offer support to ensure school buildings are safe when students do return to the classroom. Teach your children how to keep themselves and others safe.
Be part of the community solution instead of blaming others who have very valid, but different, concerns than your own.
We want the best for students who depend on Culpeper County Public Schools for their education. Remember, our children are watching to see how we handle this.
Culpeper County resident Sharon Fitzgerald
taught English at Eastern View High School
from 2012 to 2020, and now teaches at
Osbourn High School in Manassas.
Concerned about COVID-19?
Sign up now to get the most recent coronavirus headlines and other important local and national news sent to your email inbox daily.