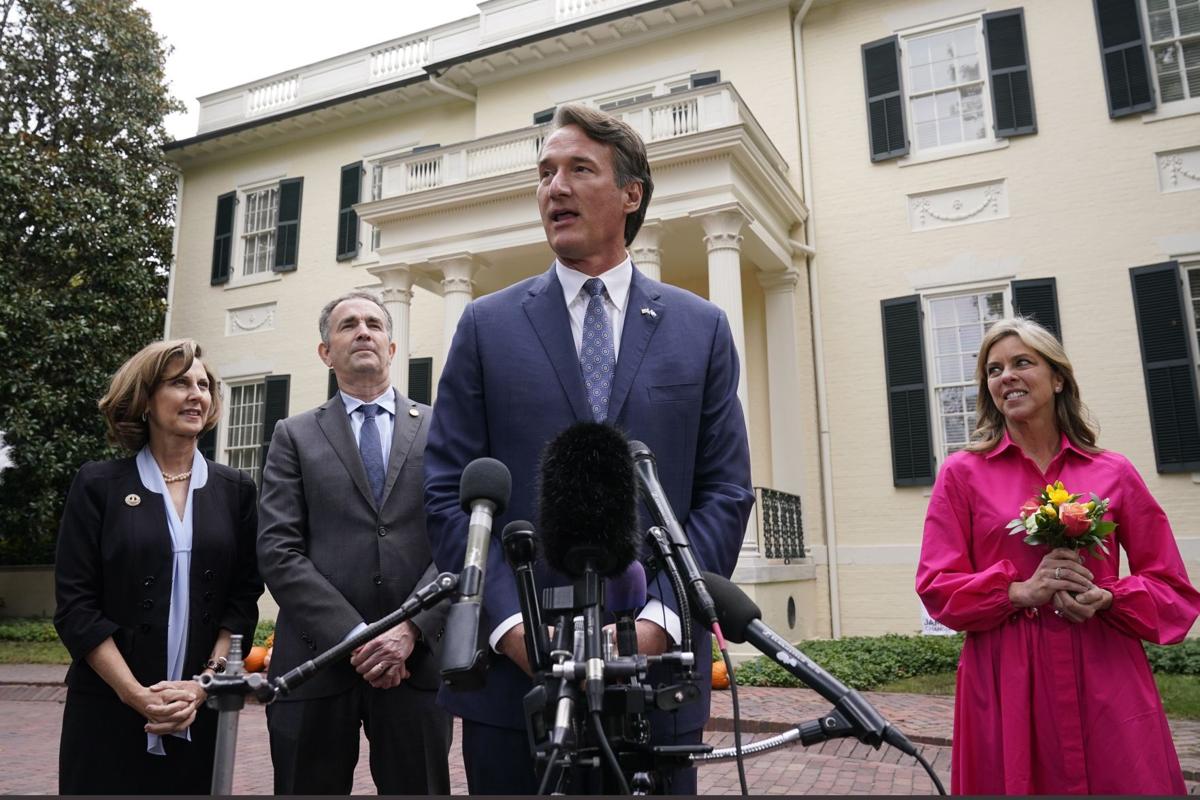 Abortion, gender, race, mandates… Trump.
These are the talking points from the Democrats' playbook that Terry McAuliffe thought would carry him to the governor's mansion, while Glenn Youngkin focused on "kitchen table" issues that resonated with hard-working middle-class Virginians. Even the Democrats' all-stars—Obama, Biden, Harris, Abrams, Dr Jill, Randi Weingarten—failed to derail the Virginia voters' quest for common sense solutions to education, inflation, energy, food prices and more. Of course, McAuliffe shot himself in the foot when he tried to remove parents from their children's education.
Some national media outlets, especially MSNBC, have gone apoplectic in calling Virginia a "racist" state. What? Perhaps they should invest five seconds to review our Commonwealth's recent political record. Douglas Wilder was the first black governor, 1990 to 1994; Barack Obama won Virginia twice; Winsome Sears was just elected Virginia's first black female Lt. Governor, and Jason Miyares, son of a Cuban immigrant, won the Attorney General's Office. ...And yes, Culpeper elected a black mayor, Frank Reaves Jr.
Facts are irrelevant to the progressive liberal narrative. When the Democrats have no solutions, they play the race card. Perhaps that is why the liberal media's and Biden's poll numbers are dropping faster than a fat man on a "seesaw."
One would think that a reasonable person with an I.Q. higher than a turnip would pause and reflect upon the voters' message that was resoundingly expressed in the election results from Virginia and New Jersey. No such thing. When a New Jersey truck driver spending $5K upsets a career politician who's a Democrat, a prudent person would acknowledge the mood of the electorate. Biden, his acolytes and puppeteers, instead doubled down on their lunacy agenda.
Biden, with his out-of-touch agenda, makes Jimmy Carter look like a statesman.
I will give Biden credit for the diversity of his Cabinet. However, in his quest for inclusion, Biden ignored the most important criteria: qualifications. Without a doubt, this is probably the most inept Cabinet in modern history. Each of them has failed to address crisis after crisis.
Let's look at the most egregious. Energy Secretary Granholm broke into a Harris-like "cackle" when asked about the resumption of drilling to curb gasoline prices and said that is "hilarious." Biden killed the Keystone Pipeline on day one of his presidency thereby relegating the United States from being the world's No. 1 energy producer to now begging OPEC to increase oil production. Biden should rescind that Executive Order immediately and save Americans millions of dollars at the gas pump.
Secretary of Transportation Buttigieg took two months off while ignoring the "supply chain" crisis. He tells the American people to get used to it and expect shortages for Christmas and beyond. Secretary of Treasury Yellen says inflation is temporary and not a problem. Tell that to people when they get their home heating bill or buy groceries.
The Biden administration's mandate mania is the biggest threat to our freedoms. I have taken three COVID shots because of being in a vulnerable group, and I encourage everyone in consultation with their doctor to get vaccinated immediately. I believe that we should follow the science, but not the "political science." The danger with government mandates is that there are no limits. And what about the double-standard of requiring all Americans to be vaccinated and yet allowing millions of people to walk illegally into our country without a COVID test or shot? An unscrupulous government has a limitless array of options in its power grab and control mindset.
Regrettably, many of today's politicians are more concerned with maintaining their power than providing what's most needed for the citizenry and our country. These politicians will do anything to protect their position. It would behoove all of our elected officials, from both parties, to take a deep breath and reintroduce themselves to the word "compromise." Compromise has always played a pivotal role in our country's democracy from day one.
Without compromise, disarray, chaos, hatred and stalemate pit Americans against one another. It sounds so simple, but it takes statesmen, not politicians to achieve such a lofty goal.
Francis Updike, MBA, is an Air Force Veteran, 45-year Culpeper Board of Zoning Appeals member and 50-year Culpeper resident.