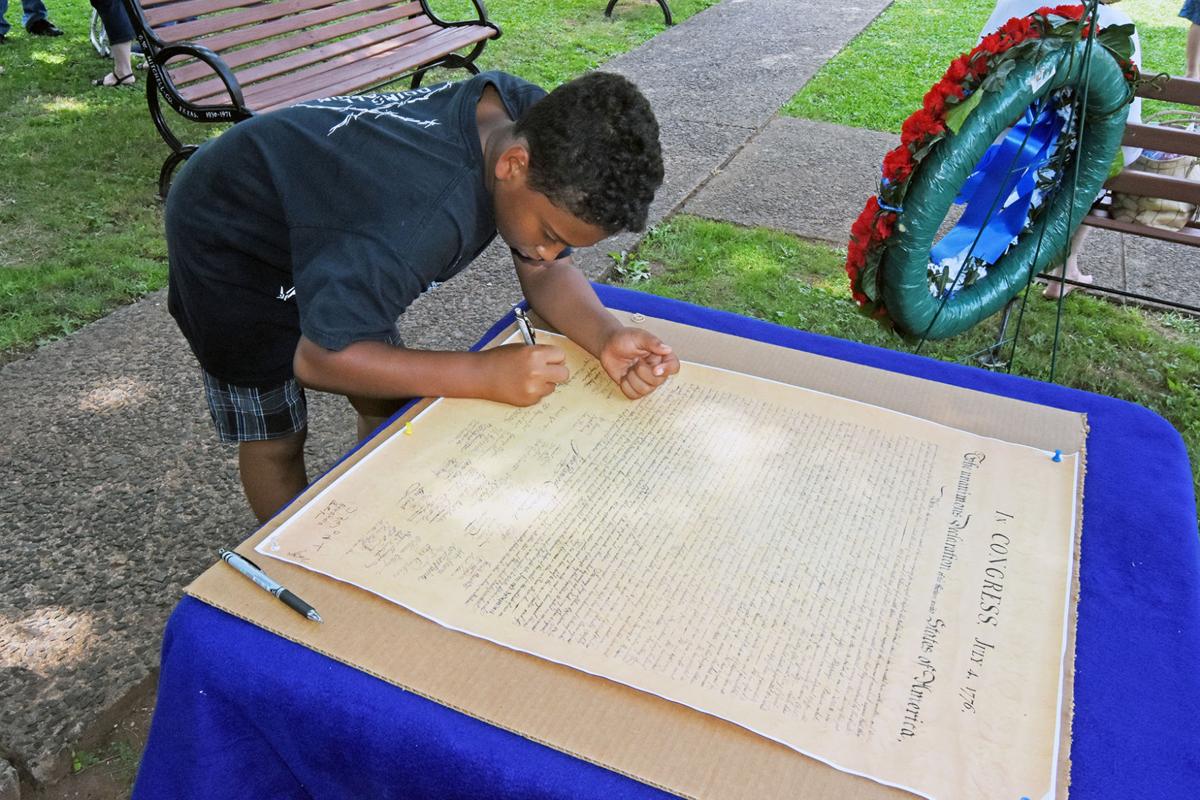 Today, July 4th, we celebrate Independence Day. Let us be reminded of what that means, apply it to the present and use it as a catapult into the future.
To be independent means to be free of the control of other people or circumstances. We should resolve to be truly independent.
We should live every day in the present with an eye to the future, securing an independence from the past. The past is for learning, to examine past failures and inadequacies, and strive to correct them. This we should do personally and as a nation.
The founders of this nation loved their country and its people. They loved it so much that they were willing to risk everything to make it better. They looked at the past and saw failures and inadequacies that needed to be corrected.
Many at the time, known as Tories, lived in the past, seeing it as glorious and happy to stay there. Others saw the past as a catapult for change. These became known as patriots, and their love of the country led them to seek to make it better, toward a more glorious future.
The government under which they lived was controlled by the Tories, but that did not stop them. After attempts to make changes within the system, they knew that they would remain enslaved by the past. Their remedy was to declare themselves independent of the past, with a freedom to move forward toward a more perfect union.
The obstacle to the future was that Tories controlled government. Patriots officially declared themselves independent of that government, free to establish a new government with an eye on the future, free of the past. This is the birth of that American spirit of independence and freedom.
That new government provided for a new declaration of independence from the past every Election Day. We need not be enslaved by modern "Tories." This summer and into the fall, we can expect to hear from local candidates at our doors who desire that we entrust our independence to them. We must inform them that they must give us a good reason to do so. Ask questions, let them explain themselves with an ear for direction, because after all our independence is dependent on direction.
If a candidate seeks to take us back to bondage of the past, or to tailor their idea of history to fit their narrative, let them know that you will not allow them to take away your independence and enslave you to the past. Americans should be seekers of freedom, freedom to move forward like this nation's founders, toward a more perfect union. Freedom to improve our lives, our nation and the world.
Our freedom is born out of that Declaration of Independence we celebrate today, a declaration that they were not bound to the old ways. Today we celebrate that we remain free from the old ways. Today, let us begin to redouble our efforts to re-declare that independence toward a better future. We can own our future.
As these would-be politicians come knocking on your door, or ride on floats in parades, make them explain to you how they will ensure your independence from the past, and empower your freedom for the future. Ask how they will look to the past, learn from mistakes without passing blame, and move us toward a better future.
Whether it be mayor, Town Council, School Board, delegate or even governor, we must use a litmus test to decide who to support. Ask: Will you enslave me to the past, or ensure my independence of it?
Tim Cotton, who works in Culpeper and lives in Orange, is the national political director of the Alliance Party. Reach him at tim.cotton@theallianceparty.com.