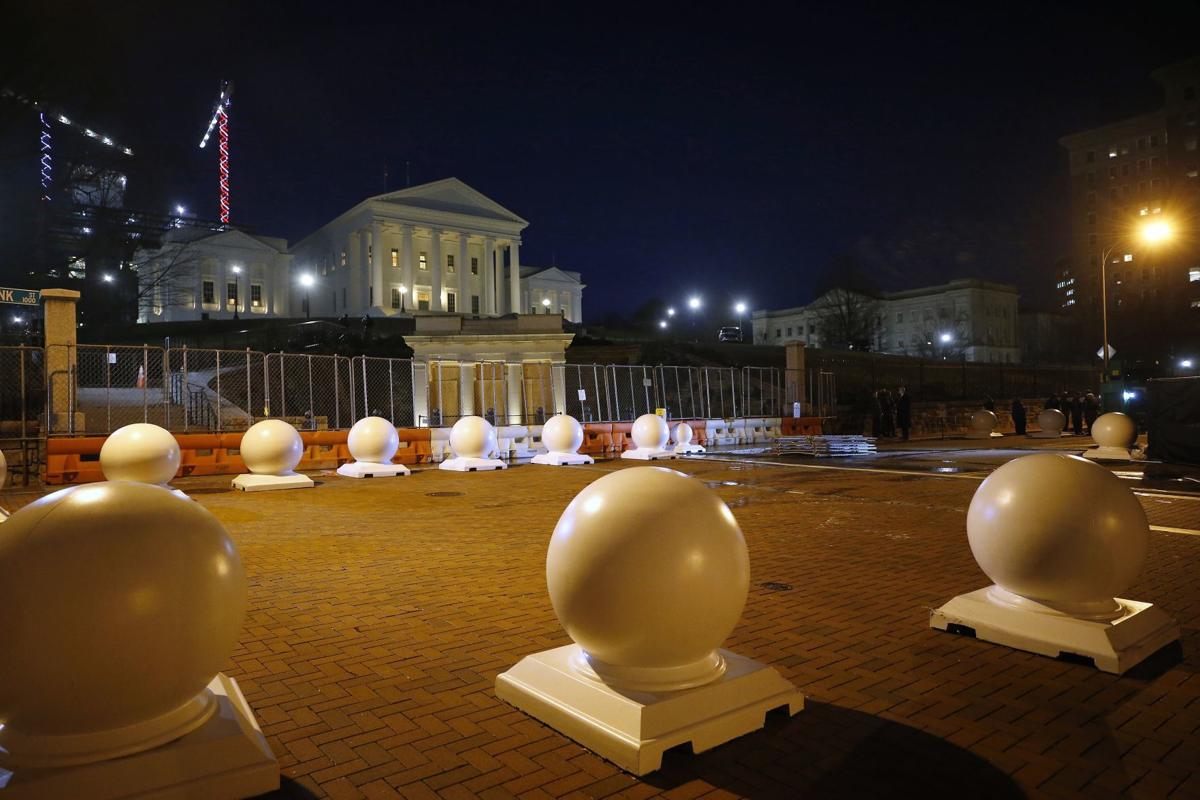 When the Virginia General Assembly set its calendar for the 2021 regular session, lawmakers across the commonwealth knew they would be governing in a time of crisis.
Due to COVID-19, the state Capitol and the Pocahontas Building are "temporarily closed for public safety" and rightfully so. Ten months into the pandemic, we mourn the loss of more than 5,300 Virginia lives and 365,000 American lives. "These decisions are being made with the goals of limiting the congregations of people in public places and protecting our employees," the General Assembly's website explains.
But we also watch with grave concern the loss of the engagement that drives our legislative process. Delegates and state senators—and everyday Virginians—convening inside of the state Capitol to peacefully and diplomatically discuss important issues, and work toward solutions, is the core of our democracy.
This past Wednesday, we endured a self-inflicted crisis. We lost more than in-person debate. We lost our peace and diplomacy. After a shameful week in Washington, Virginia lawmakers have an immense responsibility: They have to set the standard for good governance.
When vandals stormed the U.S. Capitol, they shattered windows, tore apart offices and executed the most significant security breach on our nation's legislative grounds since the British incursion in 1814. Their actions fit the FBI's definition of "domestic terrorism" to a tee: "Violent, criminal acts committed by individuals and/or groups to further ideological goals stemming from domestic influences, such as those of a political, religious, social, racial, or environmental nature."
We never thought the "domestic influence" would be our own president. Virginians should be apoplectic with rage at the fact that our National Guard and 200 state troopers have to stand guard in Washington, D.C., because Donald Trump and 147 members of Congress elevated their self-interests above our collective democratic processes. The president is beyond repair, but we wish Virginia U.S. Reps. Rob Wittman, R-1st, Bob Good, R-5th, Ben Cline, R-6th, and Morgan Griffith, R-9th, would promote the truth about our 2020 elections. We'll keep waiting.
In the meantime, there are important matters at hand for our commonwealth, and the General Assembly can rise above the unparalleled inefficacies of its federal counterparts.
The legislative costs of the pandemic have been and continue to be clear. The closed doors at Capitol Square mean an even greater dependence on technology to guide policymaking. And laws don't get made through legislators' own minds alone. They're informed by people on the front lines across Virginia.
In its fully virtual format, the House of Delegates has instituted a new "SPEAK" platform to facilitate online public comments. "By visiting the House Meeting Schedule, the public can view all meetings and signup to speak at them," the SPEAK website says. "Using the 'Share Your Feedback' link will take you to that meeting's signup form."
We hope SPEAK expands the web of possible participants who normally might not be able to make it to Richmond. But can it replicate the power of the in-person microphone that elevates everyday voices on education, health care, public safety and other critical topics? House leaders will have to be extra attentive to that principle.
The state Senate again will look less like a legislative chamber, holding modified in-person sessions at the Science Museum of Virginia, just up Broad Street from the state Capitol. And while that venue affords lawmakers a chance to collaborate and negotiate face to face, the flow of conversation with other interests—from local government officials to policy advocates—is not the same. We urge delegates and senators to prioritize Virginians in this time of need, not the outside world on social media.
The costs of poor governance are clear. The broken glass at our U.S. Capitol is a symbol of broken trust in our democratic systems. Abuses of power have consequences. Unfit leaders can bring crises to the doorstep of buildings as hallowed as our Capitol and as personal as our front doors.
But thanks to democracy, we had elections in November to chart a different direction in Washington. And this November, Virginians will have the same chance in our statewide elections.
When the General Assembly gavels in on Jan. 13, we have to see better than what happened on Jan. 6. Set the standard for good governance—decisions that promote solutions to end this historic pandemic, to restore quality education for our children, to instill respect between police and the community, to renew the livelihood of our small businesses and to cement an America where we use votes, not vandalism, to make our voices heard.