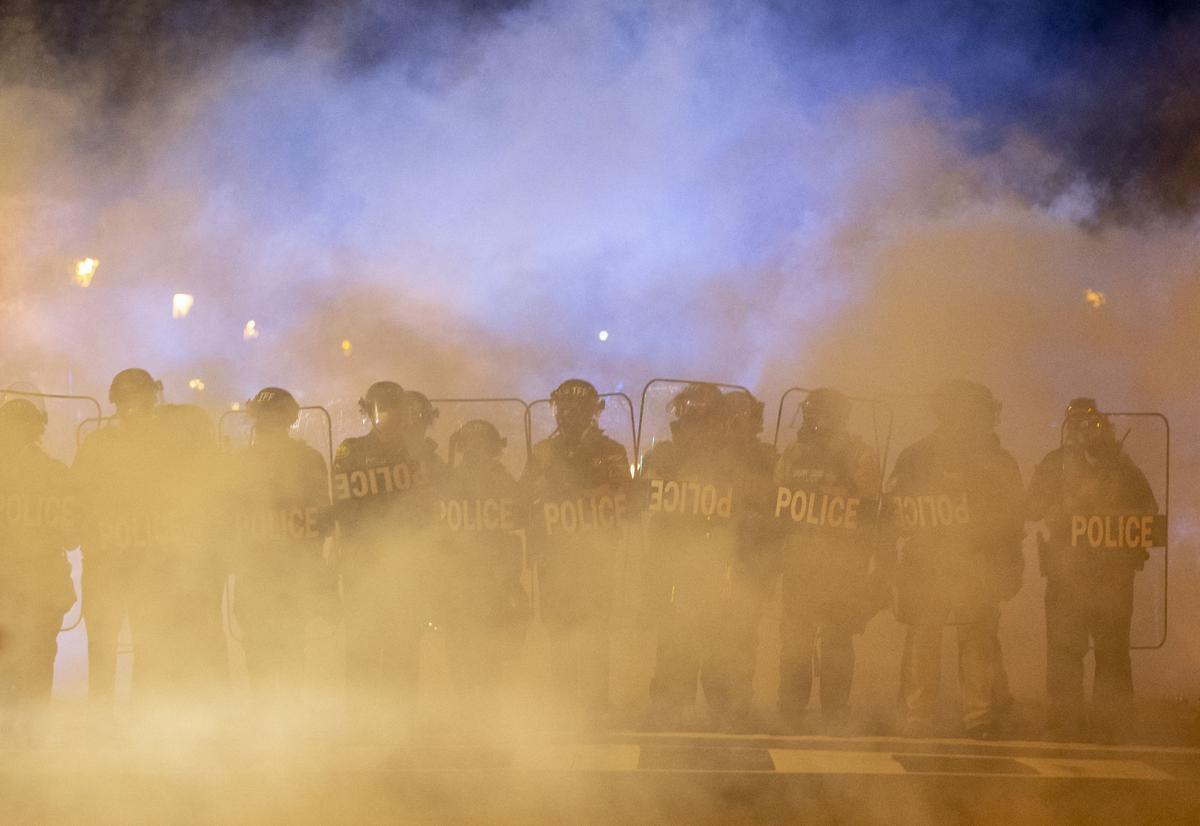 Does the City of Fredericksburg, or any local jurisdiction in Virginia for that matter, need to get permission from the governor and the General Assembly before imposing a curfew to deal with a civil disturbance?
The answer should be obvious: If the Dillon Rule does not authorize local governments to perform their most basic function—which is protecting their citizens, especially during times of civil unrest, but also during natural or man-made disasters—then we may as well disband local government altogether and let state officials run everything remotely from Richmond.
But Fredericksburg General District Court Judge Gene Woolard thinks otherwise. On July 31, he ruled that the city curfew, imposed after the protests over the death of George Floyd turned into an altercation with the Fredericksburg Police Department on May 31, was unconstitutional. The judge then deferred about 50 curfew violation cases stemming from the protest until October 30.
The curfew was imposed on June 1 in response to "credible threats of violent or unlawful actions." City Manager Tim Baroody declared a state of emergency and imposed a curfew between 8:30 pm and 6:00 am until June 3, which was ratified by the City Council. Emergency Order #3 cited several sections of the Virginia Code and the City Code to justify it.
"While the curfew is in place no person shall be present on any street, road, alley, avenue, park, or other public place in the City of Fredericksburg with the following exceptions: Persons traveling to and from home, work, or places of worship; Hospital personnel; Members of the press; State and City of Fredericksburg employees and volunteers; Military personnel including but not limited to national guard troops; Private emergency medical transport workers; Persons seeking emergency services; and Other emergency work."
Individuals who wished to exercise their First Amendment rights were also encouraged to apply for an expedited permit. The curfew, which was later extended to June 8, was lifted two days early on June 6, but not before about 50 protesters were charged with violating it, a Class 1 misdemeanor.
The city appealed Woolard's decision, and the case went before retired Judge Joseph Ellis last week. Assistant Commonwealth's Attorney Kevin Gross and City Attorney Kathleen Dooley argued that the city manager and the director of emergency services do in fact have authority to impose a curfew under certain circumstances in order to restore order and ensure public safety.
Indeed, the very idea that local governments have to first get permission from Richmond even when all hell is breaking loose is preposterous.
Unfortunately, the city undercut its own argument by not enforcing the curfew until hours after it was declared, needlessly giving protesters the erroneous impression that obeying it was optional. So it should now come as no surprise to city officials that dozens of protesters who were eventually arrested for violating the curfew now feel aggrieved.
There is always room for second-guessing whether Baroody should have declared a curfew in the first place, or whether the Council should have endorsed it, but not whether local officials had the legal authority to do so. Hopefully Judge Ellis will set the record straight on this.