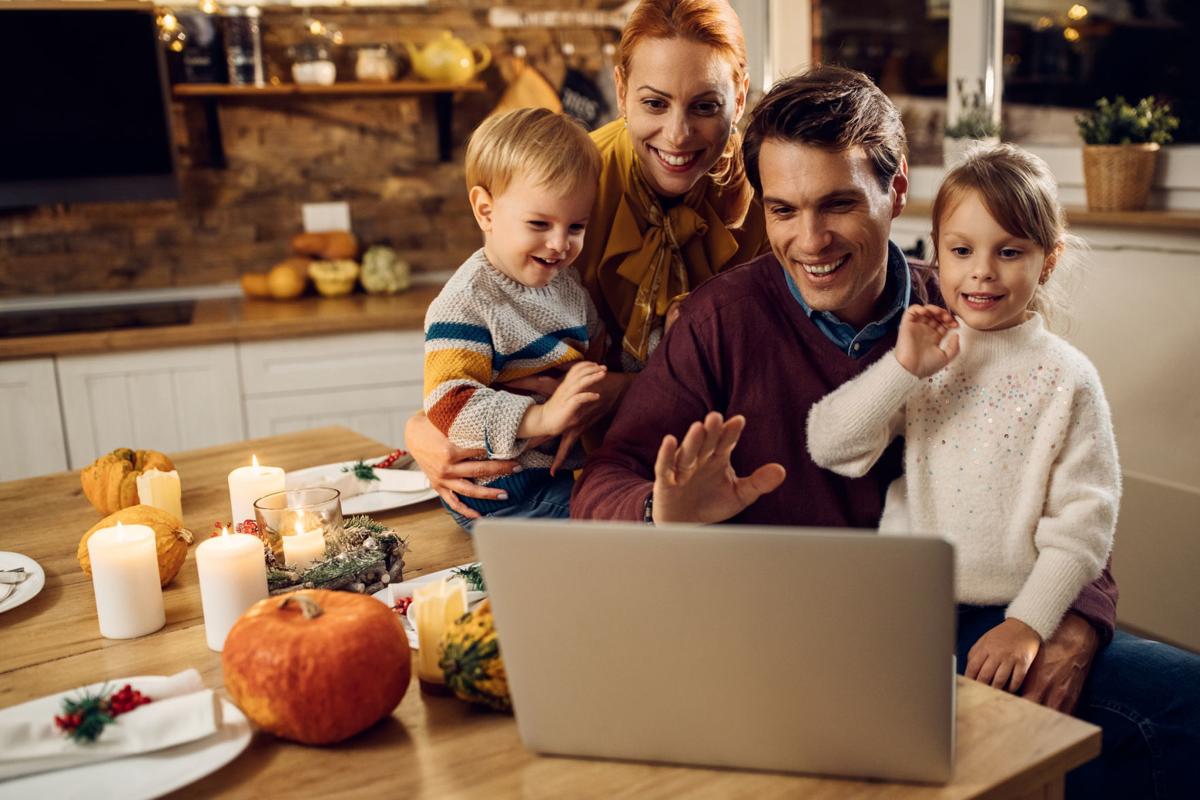 As we head into the holiday season amid the global coronavirus pandemic, the message is simple: Wear a mask. Wash your hands. Practice social distancing. And celebrate safely.
The number of reported COVID-19 cases and deaths continues to climb. Eight months into the public health crisis, we need to continue to modify our behaviors to contain the virus. Actions matter.
Let's put the virus numbers into perspective. Globally, the number of reported cases (more than 51 million) is roughly the population of South Korea. Global deaths (more than 1.2 million) approximate the number of residents in Fairfax County.
The number of cases reported in the United States stands at more than 10 million—about the population of North Carolina. And think about this: the number of U.S. deaths exceeds 240,000—slightly more than the estimated population of Richmond.
The Centers for Disease Control and Prevention (CDC) now says that wearing masks can help protect you—and not just those around you—from coronavirus transmission. The highly contagious virus predominately is spread by respiratory droplets generated when people cough, sneeze, sing, talk or breathe.
As the CDC said in guidance issued Tuesday, masks act as "source control" to block virus particles exhaled by the wearer and provide "filtration for personal protection" by blocking incoming infectious droplets from others.
With Thanksgiving two weeks away, public health officials rightfully are concerned about a surge in cases. And what else do you do at festive gatherings with friends and family but, at the very least, breathe and talk? Masks matter.
There's been an uptick in new daily coronavirus cases in the state, which reported an average of 1,462 over the past week, the Richmond Times-Dispatch reported, compared with 809 the first week of October. While the state's seen a steady increase in testing, the share of people testing positive for the virus has grown.
The number of cases among younger Virginians—those in their 20s and 30s—continues to rise. In April, according to the RTD, 27% of cases were among young adults. Now that figure is 37%. As generations mix during the holidays, the risk of younger people passing the virus to older, more vulnerable relatives will be greater.
Virginians need to be mindful of how they celebrate traditional holidays in a most untraditional time. Smaller, outdoor gatherings could take the place of the usual large, indoor dinners. If you do eat inside, think about the room's ventilation and whether fresh air can circulate.
At a news conference on Tuesday, Gov. Ralph Northam urged Virginians to think safety as they plan their holidays.
"We are one state, one commonwealth," Northam said. "And no region is an island. We all need to step up our vigilance and our precautions, especially as we head toward the Thanksgiving holiday."
The virus knows no geographical or family boundaries. We can't get complacent and let our guards down during the holiday, the governor said. Behaviors matter.
"There's no genetic immunity that prevents you from giving this virus to your mother, grandfather or other loved ones," said Northam, the nation's only governor who is a physician.
To say the pandemic has been stressful is an understatement. People feel isolated. We miss our friends and family. Hugs and handshakes are a thing of the past; so are concerts and parties. An estimated one-third of Americans are working remotely, mainly from home. For many students, education is virtual. Economic uncertainty looms.
So it's understandable that people want to connect with others. But you can do it without spreading or contracting the virus.
In guidance about how to safely observe the holidays, the CDC suggests low-risk activities such as having a small dinner with only people who live in your household.
Or, hold a "Zoomsgiving" with loved ones, holding a virtual dinner, happy hour or other festivity. If you do have people over, dine outside (staying 6 feet apart, of course). Shop online rather than in person on Black Friday and Cyber Monday. Avoid large indoor gatherings with people from outside of your household. And if you haven't already, get a flu shot.
"Holiday celebrations will likely need to be different this year to prevent the spread of COVID-19," the CDC said.
We can celebrate safely. Wear masks, wash your hands frequently and socially distance—because behaviors matter.
"We are one state, one commonwealth. And no region is an island. We all need to step up our vigilance and our precautions, especially as we head toward the Thanksgiving holiday."

Gov. Ralph Northam
Catch the latest in Opinion
Get opinion pieces, letters and editorials sent directly to your inbox weekly!