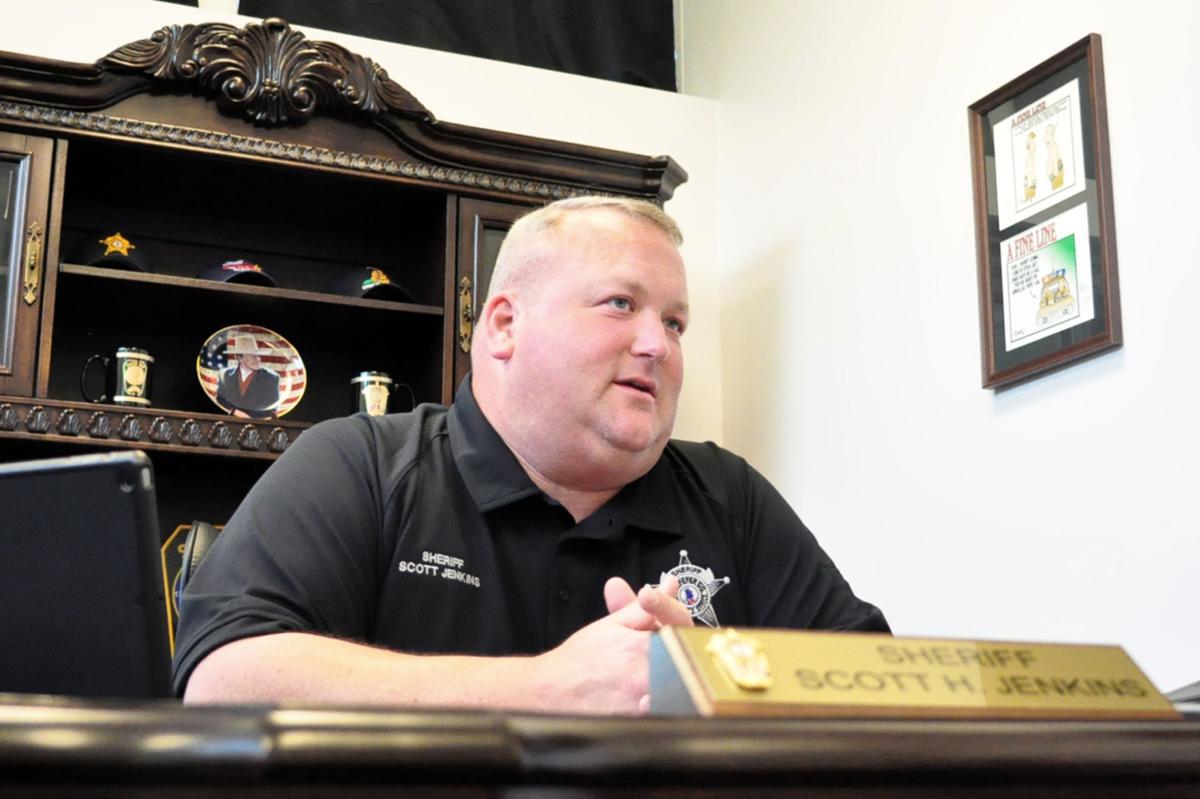 This would be a really good time to be a criminal in Culpeper County.
Suppose you get caught—always a hazard of the criminal trade. There you are in court where an investigator from the Culpeper County Sheriff's Office is testifying about all the circumstantial evidence that led from the crime scene to you.
You think you're done for; you're just a verdict away being sent to the big house. But then your defense attorney introduces an unexpected bit of evidence: The Culpeper Sheriff's Office has recently shared on its Facebook page a so-called "news story" about Black Lives Matter activists purportedly harassing diners in downtown Roanoke and later attacking one of them—an account that The Roanoke Times had already debunked with actual reporting before the sheriff chose to pass it along. The Roanoke Police Department had no record of such an incident ever happening, and some parts of the "news story" are provably untrue.
"Your honor," the defense attorney says, "the Culpeper Sheriff's Office didn't simply share this purported story, it actively endorsed it. The sheriff himself posted about 'this incident of violence in Roanoke' as if it were true. Your honor, how can we possibly believe the word of a sheriff's office that actively endorses things that are clearly not so? So why should we believe his office when it says my client here was the perp who committed a dastardly deed?"
The judge is forced to agree. The sheriff has raised more than a shadow of a doubt about his office's credibility. Bam! The judge's gavel comes down and you're walking free—free to offend again.
OK, that's fanciful but this isn't: Culpeper County Sheriff Scott Jenkins did share—and write about—the "Chaos is coming to Mayberry" story by a Georgia-based freelancer that stirred up attention in Roanoke, until columnist Dan Casey dismantled it point-by-point in a column headlined "Fake news makes a pit stop in the Star City."
After the Culpeper Star-Exponent wrote about the sheriff's perplexing decision to share a debunked story—and after many people posted on his Facebook page a link to Casey's column—the Sheriff's Office posted an update.
Among the more amazing things that update says: "When we posted this, we were aware that the original story had been featured on a national radio show. We were also aware that a Roanoke newspaper reporter wrote that he was unable to substantiate the details of the story." So this wasn't a case of a gullible sheriff falling for the original story, he knew it had been debunked and still shared and endorsed it!
The sheriff goes on to say his office had since been in touch with the freelancer who wrote the story and that he "stands by the story 100 percent." The sheriff also said his office had spoken to the Roanoke Police Department, which told him the same thing it told us—"that their inquiries did not discover any incidents such as the one described." Yet the sheriff decided to keep the original post.
This isn't simply a case of the sheriff believing a Georgia-based freelancer with an anonymous source over a hometown newspaper quoting named sources saying there's no record of such an event. It's a case of the Culpeper sheriff apparently disbelieving another law enforcement agency.
The sheriff makes much of the fact that Roanoke police did not examine the surveillance video at 202 Social House, the restaurant outside which the purported assault supposedly happens. Yet there's a good reason for this: Clearly Roanoke police didn't believe the incident happened. And why not?
Because of this glaring problem in the original "story": It describes an incident that happened on the night of Aug. 28 when supposedly "about 100 diners" were eating outdoors. However, 202 told Casey the restaurant didn't offer outdoor dining that night. For what it's worth, 202 Social House, which would have a vested interest in keeping its patrons safe, says it looked at the surveillance video and saw nothing of the sort.
We notice the freelancer has since changed the date of the supposed incident—his story now reads incorrectly as "Friday, August 29," although August 29 was a Saturday. In any case, it's a curious shift in the account that would seem to further undermine its credibility, especially given how the meticulous the details are in the rest of the "story."
To believe the account, on whichever date it supposedly happened, you have to believe a whole series of preposterous events that, if they had happened, would have surely produced scores of witnesses.
First, we are told that "at least half a dozen men, dressed all in black with black face masks, approached the diners asking them whether they supported Black Lives Matter"—and not a single one of them called this to the attention of the restaurant. Even if you believe the restaurant is engaged in a cover-up, there's still this inconvenient fact: Not a single person posted about this supposed incident on social media. Is that plausible in these times?
Second, these masked men presumably didn't materialize out of the air at 202, they must have been elsewhere before appearing there—a sight that would surely have attracted attention by other people in a busy downtown (perhaps even 911 calls) yet strangely did not. Yet not a single person has come forward to say "yes, I saw this."
Third, we are asked to believe that the anonymous diner, in Ninja-like fashion, beat up three of these men—in broad daylight—in the city's most public space—while a fourth man looked on. Is this even plausible? And once again, there's still not a single mention of this anywhere on social media. Is that plausible?
Fourth, we must believe that "by the time a police officer arrived, all four [of the attackers] were gone," yet the police officer was so little concerned about this that there was no pursuit, no call for back-up, no report of any kind filed. The account effectively accuses Roanoke police of being incompetent, which we are certainly not prepared to believe. Yet this is what the Culpeper sheriff apparently wants his constituents to believe.
In Louisa County, a judge has ordered a portrait of Robert E. Lee removed from the courtroom because it might "impair the fair administration of justice." What about a sheriff's office that passes on "stories" that are so demonstrably full of things that aren't true? A clever defense attorney might wonder about such things. So, too, might the voters of Culpeper County.
Catch the latest in Opinion
Get opinion pieces, letters and editorials sent directly to your inbox weekly!