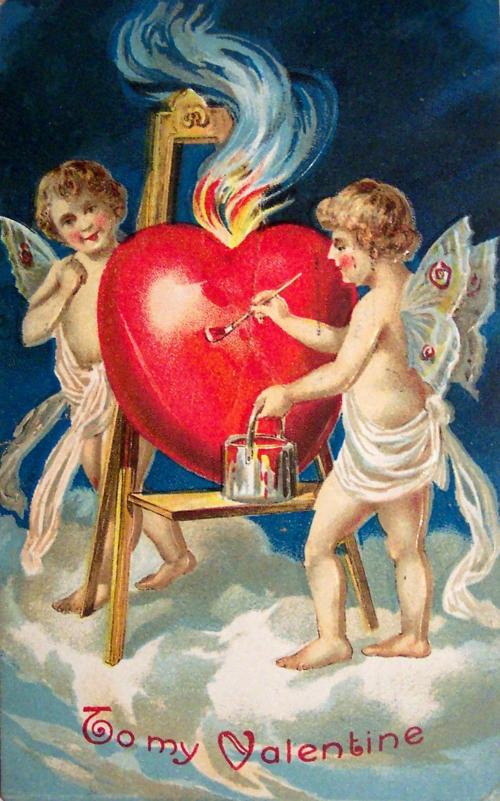 Valentine's Day amid a pandemic? Love and social distancing make an odd couple.
However, St. Valentine has seen worse times.
There supposedly were three St. Valentines in ancient Rome, Christians who all got famous and martyred for running afoul of the emperor.
Still, the tradition grew, evolving over nearly two millennia from a Christian celebration into the mix of affection and commerce we have today.
It is said that the day was first concocted as a Christian counterpoint to a pagan celebration, Lupercalia. By 496 A.D., St. Valentine was added to the calendar of saints by the Catholic Church.
Valentine's Day survived and eventually became associated as much with Cupid as with its saintly connection.
The first recorded mention of Valentine's Day as a celebration of romantic love was by Chaucer, in 1382. He wrote of the day as one in which birds began choosing mates. (Before the advent of the Gregorian Calendar, what is now February 14 was nine days later, February 23, a little closer to spring and more conducive to doves making lovey-dovey.)
Shakespeare mentioned Valentine's Day in Hamlet, and in the 17th century the modern version of the day became widely popular in England.
And, of course, people found ways to capitalize on romance.
Sending roses and other flowers to your beloved became fashionable starting in the 18th century.
In 1847, Esther Howland of Worcester, Mass., became the first to mass-produce Valentines.
In 1868, British chocolatier Cadbury began creating those heart-shaped boxes of chocolates.
Nobody knows for sure which restaurant first offered the Valentine's Day prix-fixe special.
This "Hallmark holiday" has been very good for business. In the United States, we spend more than $20 billion on goods and services tied to Valentine's Day. It is estimated that we send each other about 190 million valentines.
The holiday has adapted well to the digital age, with about 15 million e-valentines going out each year.
A holiday that began honoring Christian martyrdom has been transformed into a hook-up of Cupid and commerce.
Maybe Valentine's Day 2021 is not what those beleaguered Roman Christians had in mind. However, in a time when masks and social distancing keep us at arm's-length from those near and dear to us, how can a little love be a bad thing?
The (Fredericksburg) Free Lance-Star