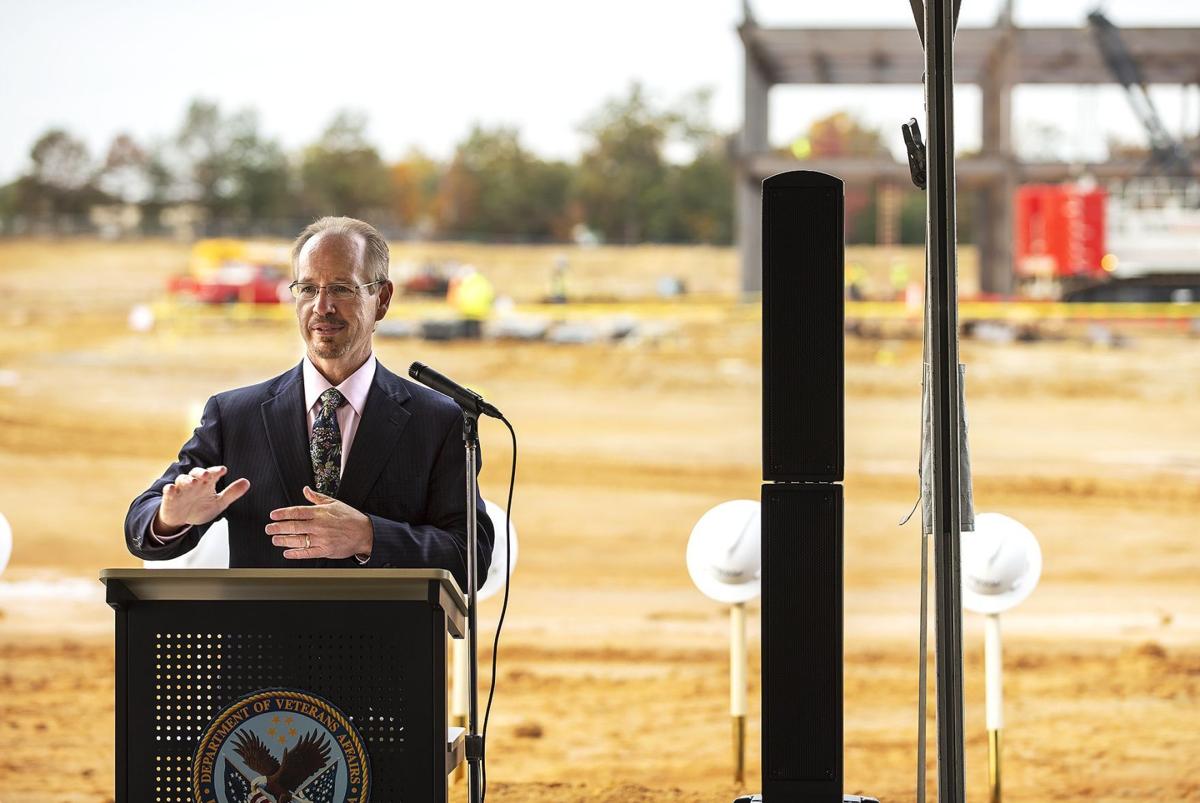 Few places in the country have as strong a link with Veterans Day as the Fredericksburg area. With Marine Corps Base Quantico, the Naval base at Dahlgren and Fort A.P. Hill each a short drive away, the military presence here is felt through active service members and the veterans who have chosen to retire here. Many of our area's leaders are here because the military brought them here and they chose to stay.
We thank them for their service, and we thank them for putting down roots here and making us a better place.
The Fredericksburg Health Care Center, on which ground was broken last week, only makes that connection stronger. The center, near the Massaponax exit of Interstate 95 in Spotsylvania County, will be largest VA center of its kind in the country. It is expected to serve up to 29,000 patients a year.
Over the last decade, much has been written about how the VA has sometimes been negligent in taking care of the needs of those who gave so much for their country. The Health Care Center is a big step toward doing right by our veterans. It is only proper that the facility is being built in the Fredericksburg area.
It will be a plus to our community in more ways than one. It is expected to employ between 500 and 900 people. It has hopes of offering a partnership with the nursing program at Germanna Community College. For veterans and for the local job market, it's a win-win.
Veterans Day under its present name is younger than some of the vets the new center will serve. It only became Veterans Day in 1954. Its genesis was the end of World War I. A year after that "war to end all wars" came to an end, President Woodrow Wilson declared Nov. 11, 1919, to be the first Armistice Day, honoring veterans of the Great War.
After World War II, a movement began to change the name to Veterans Day in order to recognize veterans of all our wars. That finally was achieved in 1954. The date was to be Nov. 11 every year.
From 1971 to 1977, to ensure another three-day weekend for federal employees, it was changed to the fourth Monday in October. Since 1978, it's been observed on the original date. For those with Marine connections, the date coincides with the Nov. 10 birthday of the U.S. Marine Corps.
People sometimes confuse Veterans Day, which salutes all who served their nation, with Memorial Day, which honors those who gave their lives in that service. For someone who sacrificed their life for this nation, two days of remembrance doesn't seem like too much of an imposition. Remember them in May. Remember them again in November. Feel free to remember them the other 363 days, too.
A now-late acquaintance, a Marine Corps veteran of the Vietnam era, used to grouse that Veterans Day was when "they honor me by not delivering my mail." He knew it was about a lot more than that. So should we all.
(Fredericksburg) Free Lance-Star