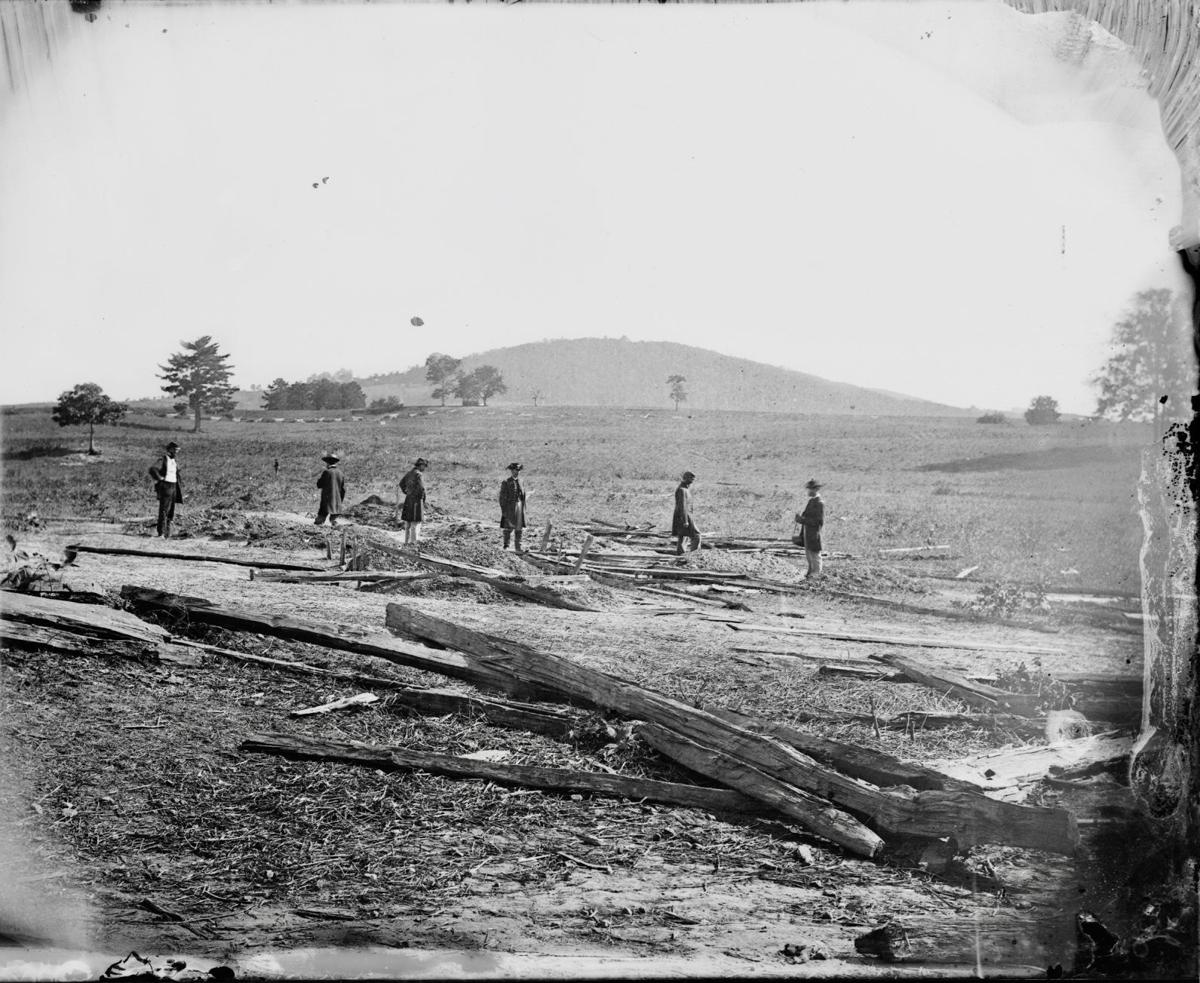 We're sure that dedicated history buffs have preserved some important relics, at times even before official government protection or preservation interest from organized private groups.
In such cases, the cause of history and knowledge has been well served.
In too many cases, though, relics have disappeared into the abyss of anonymous private ownership without careful documentation of their provenance or other details.
Virginia seeks to stem that flow of loss by making it "a Class 1 misdemeanor to disturb, damage or remove 'any object of antiquity' on battlefields owned or held in easement by a private preservation group," according to legislation introduced by Del. Chris Runion, R-Rockingham, as reported by the Culpeper Star-Exponent.
Such legislation was a priority for the Shenandoah Valley Battlefields Foundation, a private group that protects nearly 6,000 acres across its eight-county territory.
Runion's legislation passed the House of Delegates unanimously and moved on to a state Senate committee. [Late Tuesday, that committee unanimously approved the bill.]
Relic hunting already is illegal on state- and federal-owned battlefields. What's missing is protection for sites owned by private preservation organizations.
"Looting and unauthorized disturbance of archaeological sites in Virginia happens on a fairly regular basis," Keven Walker, the SBVF's chief executive officer, told the Star-Exponent.
This is not a negligible issue. Artifacts left on sites tell the stories of troop positions and movements, and sometimes even of individual soldiers. If the artifacts are moved or removed, the historical record is irreparably altered.
"If that record isn't disturbed, from what the soldiers left behind we can pinpoint those locations and get a better picture of what occurred during the battle," Walker said. "It's not that different than using forensics information to learn about a crime."
Battlefields are also, in a spiritual sense, the memorials of the fallen. Digging through them is like digging in a cemetery.
"There is no question that when we stroll on battlefields, we are also walking in sacred cemeteries," historian Clark B. Hall told the Star-Exponent.
"I am out on the privately-owned Brandy Station battlefield most every week, if not several times a week, and I often observe the holes that relic hunters have dug. They are like daggers in my heart," Hall said.
The legislation would set punishments for people found guilty of ravaging battlefields owned by private preservation organizations.
It would not affect land that remains under private, personal ownership.
In a sense, that's a private-property issue. Broadly stated: If you own the land, you own what's under the soil—including artifacts.
But owning the land doesn't necessarily protect the land. Private land also is trespassed upon and vandalized by some relic hunters, who sneak onto property in the dark of night and take what doesn't belong to them.
It's Civil War sites that are most recent, most numerous and most at risk.
Because of the position of the two capitals, Washington and Richmond, Virginia endured more Civil War battles than any other state. Vast swaths of land saw fighting; much of that land remains unpreserved. Indeed, it would be impractical, if not impossible, to save every piece of land in Virginia that the war touched.
But we should preserve as much as possible—and we should protect what we preserve. The Runion bill will help the stewards of Virginia's battlefields do exactly that.
The (Charlottesville, Va.) Daily Progress