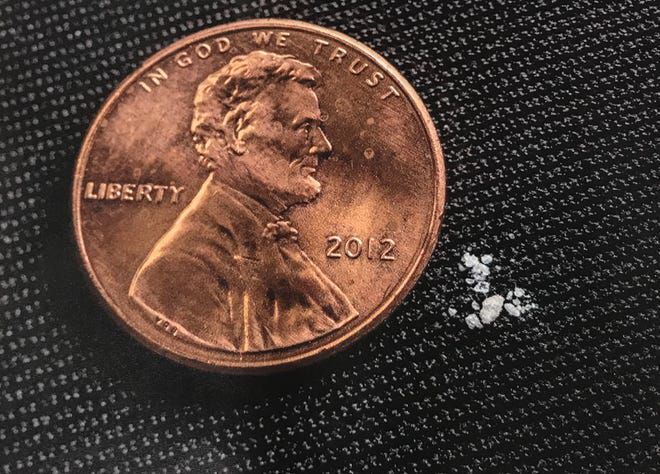 Unfortunately, 2020 will go down in the history books not only for the loss of life due to the COVID-19 pandemic, but also for the record-setting number of illegal drug-related deaths not only in Virginia as a whole, but also in the Fredericksburg region. And bootleg fentanyl was the cause or a contributing factor in three of every four overdoses in the commonwealth.
According to Virginia Department of Health forensic epidemiologist Rosie Hobron, at least 2,297 Virginians died from suspected overdoses last year, and that number will likely go up as additional data is collected. The worst thing about this terrible loss of life is that it was unnecessary.
State health officials acknowledge that pandemic-induced isolation and financial dislocation was partially to blame. But the widespread availability of fentanyl – which was a factor in 125 out of 161 overdose deaths reported in the Fredericksburg region alone – turned what was already a mental health crisis into an overdose crisis.
So now what? Prohibition, either of alcohol or controlled drugs like fentanyl (which, when used correctly, alleviates severe pain in cancer patients) and "Just Say No" campaigns clearly haven't worked. We've lost the "War on Drugs," as last year's grim statistics make painfully obvious.
Much of the fentanyl devastating American communities comes from China, and is smuggled into the U.S. via Mexico, according to an investigation by the Wilson Center: "Chinese companies produce the vast majority of fentanyl, fentanyl analogues, and fentanyl precursors, but Mexico is becoming a major transit and production point for the drug and its analogues as well, and Mexican traffickers appear to be playing a role in its distribution in the United States."
In just the first four months of 2021, Customs and Border Patrol agents seized 6,494 pounds of bootleg fentanyl at our southern border, more than the 4,776 pounds that were interdicted in 2020. But there's lots more coming into the country that they don't catch.
The federal government has failed to stem the flow of this deadly drug and no region in the country has been spared. And since just a tiny amount of fentanyl, which is a synthetic heroin up to 100 times more potent than morphine, can cause a fatal overdose, the deaths will likely keep going up instead of down.
"The low barrier of entry into this market and its high returns make for a frightening future in which synthetic drugs of all types could proliferate," the Wilson Center concluded.
But instead of taking a harder stance on illegal drug use, many states—including Virginia—are sending a mixed message to young people by legalizing marijuana. Meanwhile, arresting drug dealers who peddle this poison to our children has been called "the new Jim Crow"—as though minorities can't be overdose victims as well as whites.
So don't expect the cavalry to come and save you. As institutional and governmental protections against the tsunami of illegal drugs in our society fail, or are deliberately dismantled, local families are increasingly left to deal with this deadly scourge on their own.
The (Fredericksburg) Free Lance-Star