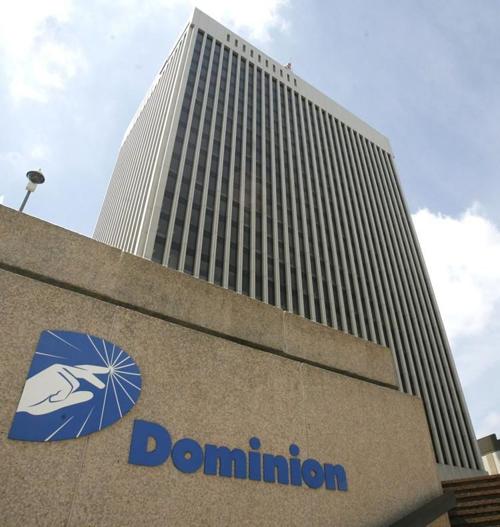 Dominion Energy is allowing some customers who have fallen behind on their electric bills during the COVID-19 pandemic to have their debt forgiven, or to gradually pay it off over the course of 24 months.
According to Dominion, "customers that have accrued arrears on their account greater than 30 days as of December 31, 2020 may be eligible for arrears forgiveness. The credit will be applied on the June 2021 bill for eligible accounts." The utility's "pause" on disconnections in Virginia due to nonpayment will continue.
Forgiving some customers' unpaid utility bills incurred during last year's pandemic lockdowns seems on the surface to be a generous and charitable offer. But Dominion was ordered to do so by the General Assembly during its special session last fall—which was ostensibly held to address COVID-19 issues—as part of the compromise budget passed by both chambers of the legislature and signed by Gov. Ralph Northam.
In return, Dominion will be allowed to "offset" the cost of bill forgiveness when the State Corporation Commission reviews its 2017-19 earnings. In its March 31 application, Dominion stated that it earned a 10.85 percent return on equity (ROE) in Virginia, higher than the 9.2 percent approved by the SCC in 2017. The bill forgiveness write-offs will allow the utility to reduce its excess profit margin by an estimated $26 million.
Furthermore, the nation's third largest utility is now asking the SCC to approve a 10.80 percent ROE going forward. "The Company states it anticipates investments related to compliance with the Virginia Clean Economy Act alone may approach $40 billion over the next 15 years," according to the application.
In addition, the state-sanctioned monopoly is asking the SCC for permission to institute a "new policy [which] would continue to permit accounts in good standing to opt-out, but would impose a one-time initial fee of $52.24, and an ongoing monthly fee of $36.19, which the Company states are intended to recover the incremental costs of a customer opting-out of smart meter installation."
Although Dominion says that it envisions its residential base rates will remain "stable" until 2024, the cost of electricity in Virginia will skyrocket after that to pay for compliance with the VCEA—including much higher electric bills for those same customers who struggle to pay them now.
The utility is asking the SCC to increase its profits while its customers will be forced to pay $40 billion in higher costs over the next decade and a half, mostly due to expensive, General Assembly-imposed investments in renewable energy.
And if the SCC approves the company's application, customers who opt out of having a "smart meter" installed on their homes will find an additional $36.19 per month added to their growing electric bill.
In October, in conjunction with the PGA, Dominion plans to hold its annual Charity Classic golf tournament at The Country Club of Virginia. Professional golfers will compete for $2 million in prize money. Tournament officials say that last year's Charity Classic raised more than $1.5 million for various nonprofits in the Richmond area.
That's charity. Being forced by the government to forgive unpaid electric bills incurred during a government-imposed lockdown is not charity, it's coercion. But using government coercion as an excuse to seek a higher profit margin is not charitable either.
The (Fredericksburg) Free Lance-Star