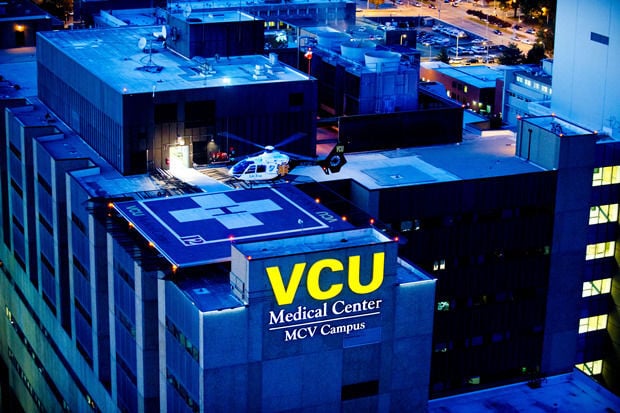 Fatal drug overdoses continue to be the top cause of unnatural deaths in the commonwealth, according to preliminary figures recently released by the Virginia Department of Health.
In 2017, 1,227 people in Virginia died from opioid overdoses. The death toll included 19 opioid-related overdoses deaths each in Spotsylvania and Culpeper counties; 15 in Stafford County; 12 in the city of Fredericksburg; seven each in King George and Orange counties; six in Caroline County; and four in Louisa County.
According to the Centers for Disease Control and Prevention, two-thirds of the 63,632 drug overdose deaths nationwide in 2016 involved a prescription or illicit opioid. Overdose deaths actually reduced life expectancy in the United States two years in a row—the first time that's happened since the early 1960s. And the opioid epidemic is spreading both geographically and across various demographic groups, the CDC reports.
Public officials have reacted to the crisis by requiring police officers to carry the antidote naloxone and monitoring the number of opioids doctors prescribe. Such efforts are starting to pay off. Last year, the number of opioid prescriptions nationwide hit its lowest point in a quarter-century.
But the epidemic will not subside until Americans come to grips with the complicated problem of pain, which lies at the heart of any discussion regarding opioid abuse. An estimated 100 million Americans suffer from some form of chronic, non-malignant pain, and they should not be forced to endure needless suffering just because other people abuse these potent pain relievers.
Every day, physicians grapple with "two contradictory treatment considerations both espousing to be the most ethical, humane practice—one maintaining patients with persistent, severe pain on long-term opioids and the other tapering the very same patients," according to the Institute for Chronic Pain, an educational and public policy think tank.
However, chronic pain rehabilitation programs have successfully allowed patients to wean themselves off opioids for the last four decades by teaching them "how to self-manage pain and increase activities in a work-like schedule of therapies," the institute points out.
Multiple meta-analyses of CPRPs, which focus on desensitizing an over-stimulated central nervous system, have shown the benefits of this approach, proving that "suffering and agony are not the inevitable result of managing pain without opioids," wrote Dr. Murray McAllister, the institute's founder and executive director. "While far from the most profitable form of treatment, it is the most empirically-supported."
"Chronic pain rehabilitation aims to down-regulate the nervous system so that the nervous system is not so reactive and more approximates a normal threshold for producing pain. In other words, the goal is to get to a state of the nervous system in which it again requires the force of a slug in the arm to cause pain, and not just a simple movement like walking or sitting or a light touch," McAllister noted.
Opioid painkillers such as Vicodin and Oxycontin were the most prescribed medications in the U.S. in 2014, according to the National Institute on Drug Abuse at the National Institutes of Health. But the irony is that using them to relieve pain can also lead to "increased pain sensitivity, exacerbating pain symptoms."
A 2014 study from Norway investigating the link between pain and opioid use came to the same conclusion. Researchers found that "the vast majority of patients with persistent opioid use report strong or very strong pain in spite of opioid treatment."
The CDC recommends that opioids not be used as a routine therapy for chronic pain. For acute pain, clinicians are advised to "start low and go slow"—prescribing only enough opioid medication to keep the patient comfortable for the short term. "Three days or less will often be sufficient; more than seven days will rarely be needed," the CDC advises.
People in pain want and need relief, but patients also have to do their part to reduce their chances of becoming addicted to opioid painkillers that stop being effective and very likely could do them more harm than good in the long run. Having a discussion with your physician on alternative ways to manage chronic pain would be a good first step.
Adapted from The Free Lance-Star