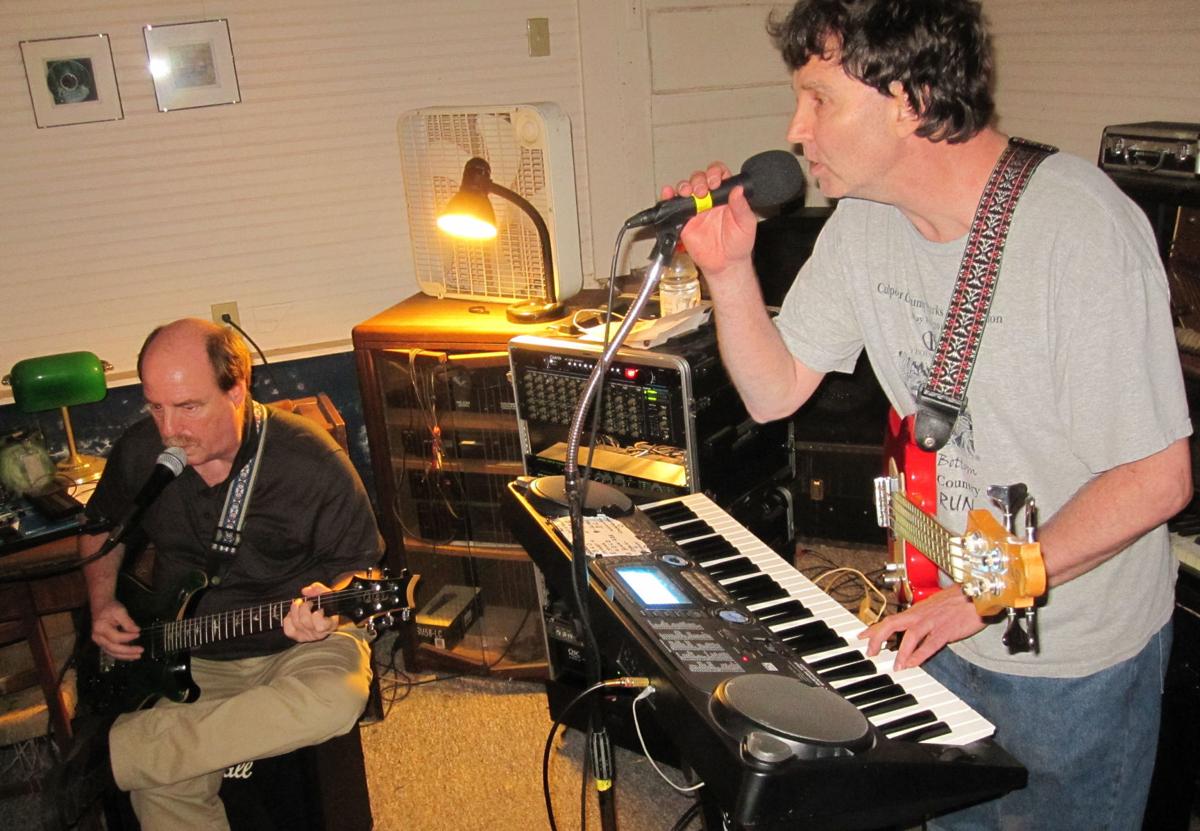 Working at the Culpeper County Public Library, I have the great pleasure of getting to know many many members of our community. Over time, I sometimes take it for granted that certain people will be in each day. I expect to see them in their "spot." I have worked at the library now for over 12 years.
Some of the first library users I got to know were David Leckie Gilmore and Donna Rector. As far back as I can remember, David and Donna were in the Library every day it was open, and liked to be on two particular computers in the children's department.
That means they were near the desk in the department that I manage. I am back and forth all day between that area and my desk in the back workroom. Every single Monday night I spent at the public desk, with David and Donna there.
In the past year and a half, I had a bunch of funny times with David. Donna was leaving a little earlier, and at about 8 p.m. things really slowed down.
One time, a teen volunteer and I were practicing with our new caterpillar robot. We thought it only traveled a foot at a time, and did not know it made a bunch of loud noises. We activated it, and it turned out it moved three feet at a time. It exploded with music and beeping and crashed into David's leg. He never so much as flinched. I waved my hand in front of his face. He looked down at the robot and laughed. He took off his headphones so we could explain that this was for our Maker Program. He liked it. We never had to worry about noise or, apparently crashes, with David.
On another night at about 8 p.m., we had a tutor working with a student I knew. The tutor was yelling instructions, not in a mean way, just in an extremely loud way. I knew this student was not hard of hearing.
I continued to work on going through journals to select books for the library and David continued to listen to music and watch videos to teach himself all of the chords to various songs, memorably including Journey's "Don't Stop Believin'" and Def Leopard's "Pour Some Sugar on Me."
After 30 minutes of that "loud talking," David and I looked at each other and laughed. He rolled his chair over to my desk. He asked if it was just him or if the tutor was shouting. I said that indeed the tutor was shouting. We discussed if I should say something, and decided we would give it ten more minutes. Fortunately, after ten minutes, it was done.
Very recently, back in late 2019, Donna was working on the flyer for David's Pink Floyd show, to be held in November 2019. I was so excited and got my own copy of the flyer. I knew a bunch of us had to go. So, my husband, two department heads, spouses and one son went. The place was packed. I had no idea what to expect.
Pink Floyd is extremely difficult to cover. When I lived near New York City I had followed a Pink Floyd cover band, friends of a friend. Well, we got way more than we expected on that chilly November night. I was dancing in the aisles. I recorded part of David and Vince Vala heading up the song, "Time." It was a wonderful experience, especially since there really are no music venues in Culpeper, and I love live music.
David must have thanked me ten times for going to that show. For some reason it meant a lot to him. It meant a lot to me too.
When the Library reopened after the pandemic closure, I was thrilled to once again see David and Donna.
Then, on Aug. 21, I approached David about doing a Zoom performance for the Library. It was then that he stood up and I saw that he appeared to have aged 20 years. He told me he was in heart failure, that only two of the four chambers were working on his heart. I did not attend family Zoom that night. I told my husband, Aaron, that I was not going to be okay if David died.
David did die. However, I am doing okay. I feel the light of his presence in the spots he frequented. David was full of life, music, and love. I believe he shines down upon us all, and that he is now jamming with Vince in Heaven. I miss David though, miss him so very much. The library will never be quite the same without him. I am so grateful to Donna for bringing in a super photo of him in his usual spot at the computer.
I just want to say rest in peace, David. Take comfort, Donna. You are a part of the Library Community.
And, well, Vince, would be a whole other letter. Rest in Peace, Vince, but keep jamming. I love you all.
Laini Bostian is youth services librarian at Culpeper County Public Library.
Catch the latest in Opinion
Get opinion pieces, letters and editorials sent directly to your inbox weekly!