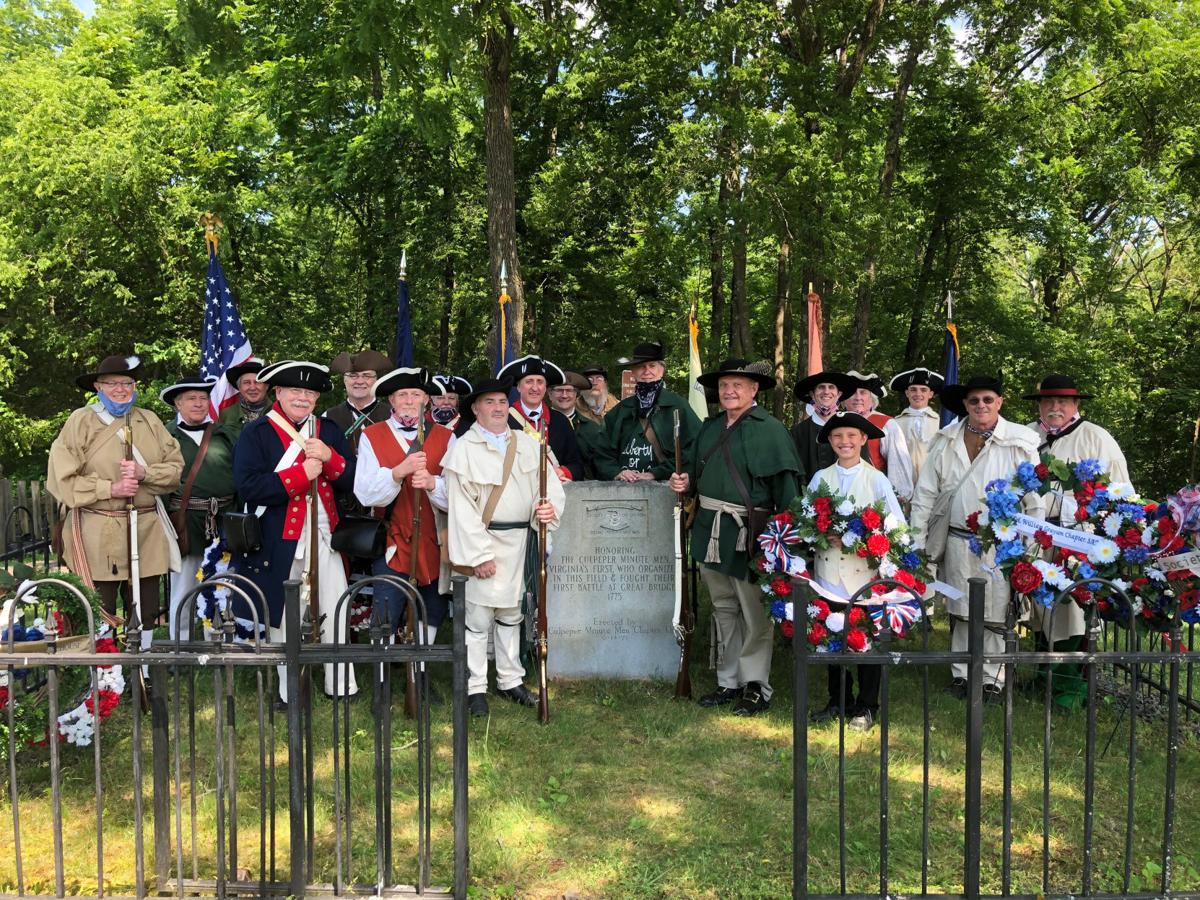 It has been a year of new experiences—and also old experiences—for the Culpeper Minute Men Chapter Virginia Society Sons of the American Revolution.
The Culpeper Minute Men represent the counties of Culpeper, Fauquier, Madison, Orange, Greene and Rappahannock.
2020 brought the State Societies' Top Large Chapter Award (51 to 99 members) to the Culpeper Minute Men, something that had not been attained since 2004. The Col. James Wood II Chapter in Winchester was awarded the best very large chapter, with 100-plus members, beating out the Fairfax Resolves.
The state society is composed of 28 Chapters and 2,100 members in Virginia. The SAR has tens of thousands of active members in more than 600 Chapters nationally.
Any male—regardless of race, religion, or ethnic background—who can prove blood lineal descent from a patriot of the American Revolution is eligible for membership. Also our ladies, or Daughters of the American Revolution, has more than 187,000 members nationally.
The SAR is a nonprofit, non-partisan organization dedicated to promoting patriotism, preserving American history, and promoting education to future generations. SAR members volunteer untold hours of service each year in their local communities. SAR is very active in supporting active military personnel and assisting veterans as well.
We proudly assist classrooms with living history interpreters, lesson planning materials and reenactment events. Please contact us with questions: tom.hamill65@gmail.com, or ccj1947@gmail.com, or by phone 540/222-9603.
In addition to the Top Large Chapter Award, the Culpeper chapter also picked up ribbons from the state society for involving young people in our programs, participating in national SAR events, planning a 250th commemoration of the Boston Massacre, contributing to the Brennan Education Fund, supporting History Day and winning a chapter excellence award.
We would like to do more with community youth, and present our programs in all the schools. Students can benefit from the history we share, as well as recognition and scholarships. Please reach out to us if you're interested in learning more about our programs.