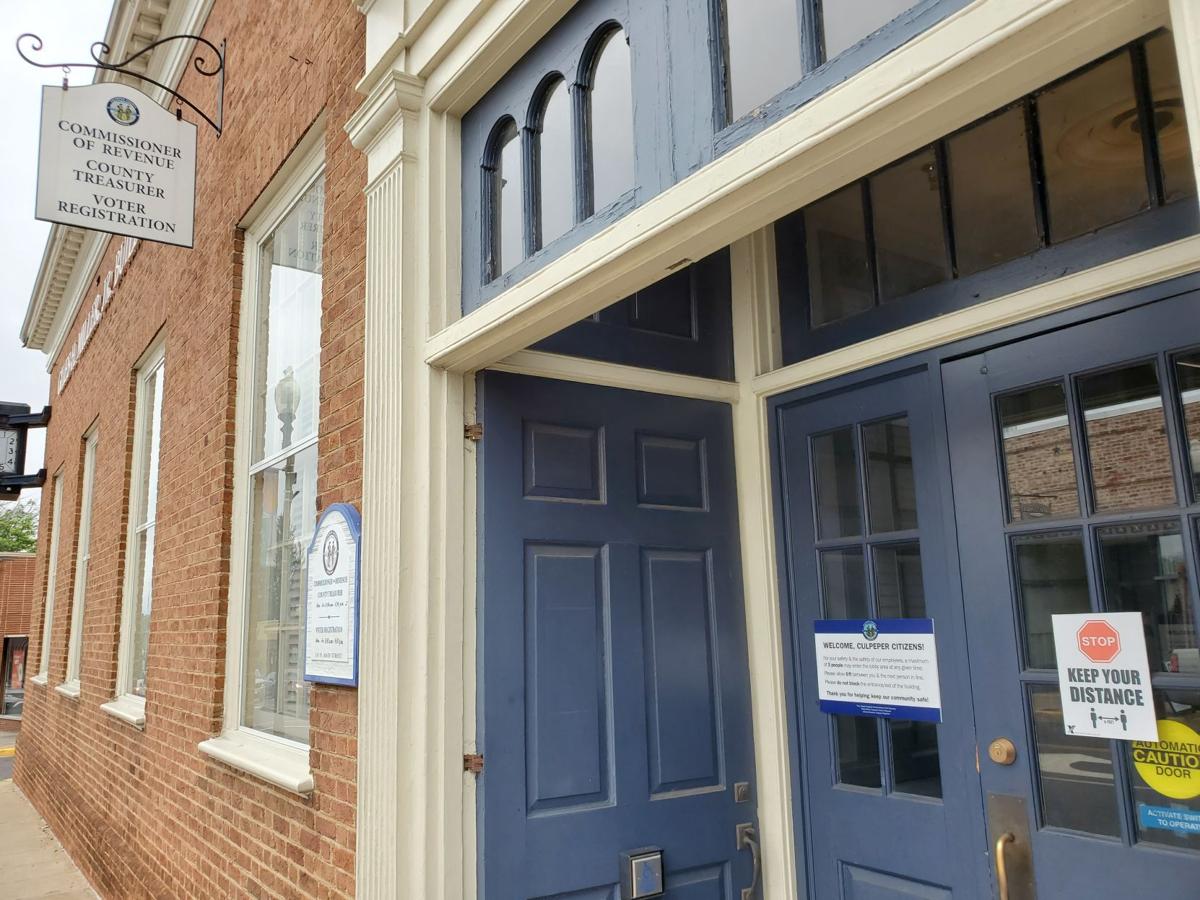 If you are hesitant to go to the polls to vote on Nov. 3 because of COVID-19, there are other ways that you can safely vote this year.
Starting Sept. 18, you can vote early in person at the registrar's office (151 N. Main St., #301) during regular office hours, 8:30 a.m. to 4:30 p.m., Monday through Friday. The registrar's office will also be open regular hours the two Saturdays before Election Day (Oct. 24 and 31) for in-person voting.
The registrar's office is in the same building that houses the Culpeper County treasurer's office. Take the elevator to the second floor. Bring your ID and mask or face covering. After checking in, you will be handed a ballot and directed to the room containing privacy booths and the voting machine to cast your ballot. (As is true at the polls on Election Day, accessible equipment and/or curbside voting is available upon request.)
Another option is to vote by mail. You do not need a reason or excuse to vote by mail, which is new this year. If you have a DMV-issued License or ID, you can complete an application online using the Citizen Portal. Find the Citizen Portal at: https://vote.elections.virginia.gov/VoterInformation .
Once your application has been processed, you can check the Citizen Portal to verify that it has been received by the registrar. Ballots will be mailed in September.
If internet or computer access is a problem, call the registrar's office, 540-825-0652, and ask that an application to vote by mail be mailed to you. Complete the application and return it to the registrar's office no later than Oct. 23.
Once you receive your ballot, be sure to follow the instructions carefully and sign your name where indicated. Return the ballot in the enclosed envelope. Ballots can be returned by mail, or in person to the registrar's office by 7 p.m. on Election Day. They can even be sent by commercial carrier—you just need proof it was mailed on or before Election Day and received by Friday, Nov. 6.
You do have options to vote while keeping safe this November! What is your plan?
Catch the latest in Opinion
Get opinion pieces, letters and editorials sent directly to your inbox weekly!