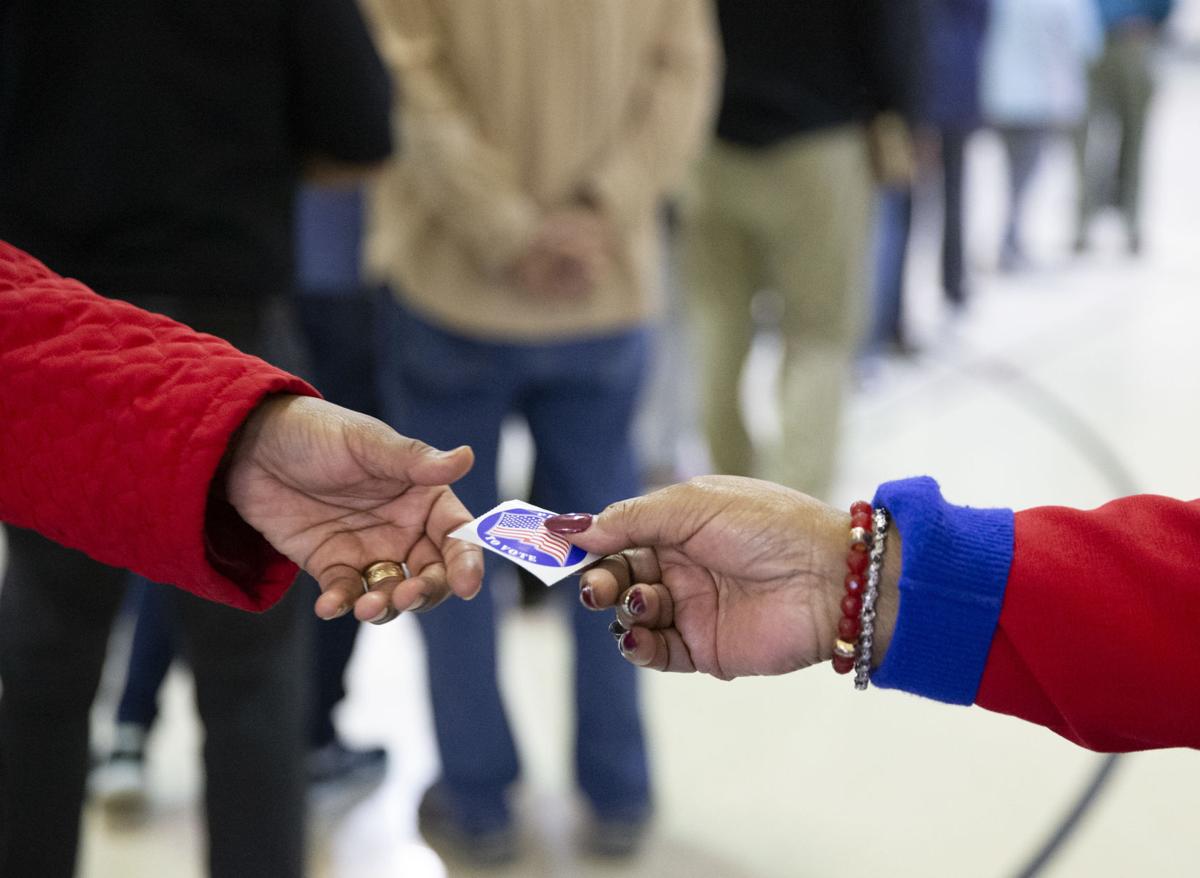 Whether you are critical, cynical, afraid, or admiring of politicians, you know elections make a difference in your life. Republicans would not spend so much time and energy on their view of election reform if voting wasn't the life-blood of democracy.
As the voter, you are society's hiring manager. In March, voters in the Clerk of the Court election overwhelmingly chose experience over ideology and partisanship. Now early voting has begun in November's Virginia elections. So, how should a hiring manager look at the candidates and the issues?
First, the COVID-19 pandemic presents us with an enormous public health crisis. Seven hundred thousand people have died, including more than 12,000 in Virginia and at least 77 in Culpeper. Vaccine mandates do not threaten our economy or our health. The virus does. Republican gubernatorial candidate Glenn Youngkin says he approves the vaccine but does not support any measure to ensure broad public compliance. Democrat Terry McAuliffe has launched a "Virginia is for Vaccine Lovers" campaign, outlining a plan to get every Virginian vaccinated.
Next, McAuliffe's job-creating coups as governor included luring Nestlé USA to transfer its U.S. headquarters from California to Rosslyn and CoStar Group from North Carolina to Richmond. When he left office in 2018, the state's 3.6 percent jobless rate was significantly lower than the national average. The centerpiece of McAuliffe's current plan is a $2 billion investment in education, which dovetails with his pro-business agenda: Good schools attract good jobs.
And then consider that Youngkin won his primary by repeating the Trumpian claim—everywhere disproved—of massive 2020 election fraud. After successfully exploiting the lie, Youngkin walked it back.
A hiring manager will see McAuliffe as the problem-solver, Youngkin as the problem-inventor.
But the voter's task is not finished at the statewide level. McAuliffe will need local back-up. For Culpeper, that means electing Annette Hyde (District 30) and Dr. Doug Ward (18) to the House of Delegates.
Hyde, a mother and teacher who has lived in Virginia for years, is challenging Nick Freitas from Chico, Calif. The mega-donors have groomed him for bigger things, although he lost his last two races for higher office. Losing has not sharpened his campaign skills. At the Orange County Chamber of Commerce forum, he called teachers bureaucrats who push Richmond's agenda.
Freitas regularly votes against budgets without proposing alternative measures, meaning that schools, law enforcement and infrastructure are short-changed.
Again, Freitas appears to be the problem-creator, Hyde the problem-solver. She is focused on the needs of the rural areas of Culpeper, Madison and Orange counties, especially extending broadband.
The pandemic underscored broadband's importance to education, and Hyde stresses that it would bring equal benefit to the business and medical communities.
His career in medicine has made Dr. Douglas Ward a unique public servant and problem-solver. He entered this race to refocus Virginia to help its citizens, not ignore their needs. He has spoken strongly about undoing the harm caused by the inadequate support for education in rural counties. A hiring manager would certainly be concerned about 18th District incumbent Michael Webert, who is so indifferent to his constituents, he skipped the Culpeper Chamber of Commerce candidate forum. Like Freitas, he votes against budget bills, women's health measures and legislation supporting education.
The voters who overwhelmingly elected court veteran Carson Beard as Clerk of the Court made a great hiring choice. They know elections matter and that the centrist voter is important to steadying the ship of state.
Vote early, in person or by mail. Otherwise, see you at the polls November 2.
David Reuther, a retired U.S. Foreign Service officer, is a past chair of the Culpeper Democratic Committee. These are his personal observations.