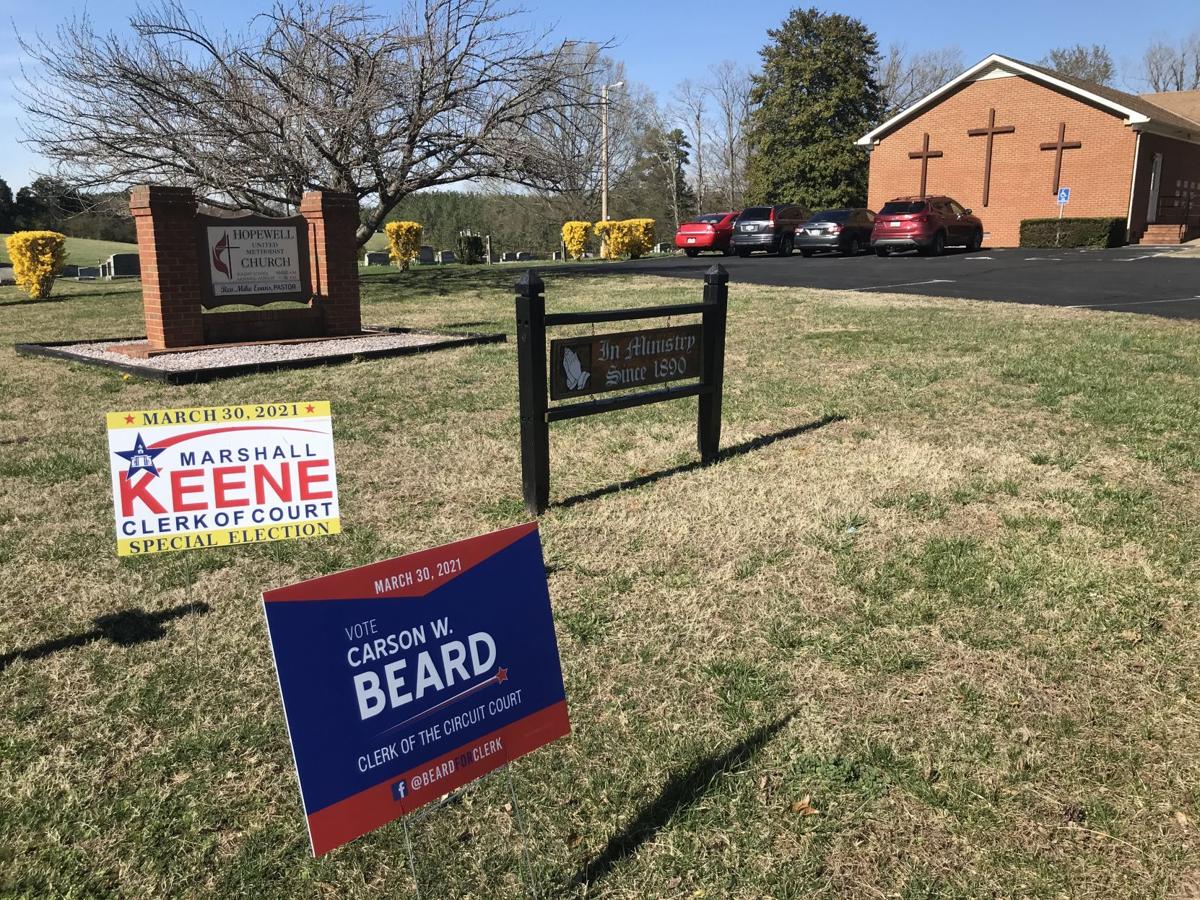 The results of Tuesday's snap election, authorized by the Board of Supervisors to the tune of $86,000, might signal political change in Culpeper and perhaps the rest of Virginia.
By an overwhelming margin, county voters chose Carson Beard, the only experienced candidate, to fill the clerk of the Circuit Court position. Mr. Beard ran a fact-based campaign on his qualifications and his long-standing ties to the community. He ran as an Independent. His opponent ran as a Republican, believing that his party affiliation guaranteed success. The voters proved him wrong.
In Virginia, voter registration does not require a declaration of party preference. We do not know how many Republicans, Democrats and Independents voted or for whom, but Beard could hardly have won more than two-thirds of the vote without support from all three corners. The Republican candidate lost despite touting the endorsements of local and statewide Republican officials and candidates. He was mistaken in assuming that a party label entitled him to a job for which he was clearly not qualified.
The election's outcome is encouraging at a time in this country when partisanship has encouraged ugly actions at the Capitol and in speech. Words have fueled hatred and violence against "others" who may have different opinions, life-styles, religions, appearance, skin color, physical features and even disabilities. No one has seemed to be exempt. Perhaps the hatchet can buried in Culpeper.
Historically, few people vote in special elections, but those who did this time may foreshadow our local elections in November. Traditionally, candidates for town and county offices have not been affiliated with any political party. By law, in fact, party affiliation may not be designated on ballots below the level of the General Assembly.
The Chair of the Culpeper County Republican Committee has boasted that it will offer Republican-labeled candidates for all non-partisan local offices this year, whether Board of Supervisors, School Board, or Town Council. Perhaps the results of this week's special election for clerk suggest that candidates should abandon partisan labels and focus on issues important to the community, offering policy options and stressing their qualifications.
The larger political picture is no different. This year, both parties have seen an unheard-of expansion in the number of candidates vying for the statewide offices. The Democratic Party will hold a statewide primary on June 8 for five candidates for Governor, eight candidates for Lieutenant Governor, and two candidates for Attorney General. These candidates represent considerable diversity in background and experience. All registered Virginia voters will be able to help choose the Party's nominees in this primary.
The Culpeper County Democratic Committee has joined with surrounding county committees to organize a "Central Virginia Candidates' Town Hall" so the voting public will have a chance to review the competence and experience of all 15 candidates. Candidates for Governor will present themselves on Wednesday, April 7. Candidates for Lieutenant Governor will appear on Wednesday, April 14, and Attorney General candidates will appear Wednesday, April 21. Check the Culpeper Democrat's website for details: culpeperdemocrats.org.
Virginia Republicans, on the other hand, spent many months of messy internal debate before deciding to disenfranchise their party's voters by holding a "disassembled" convention, rather than a primary, at 37 drive-through locations on May 8. This means that only convention delegates—the most ardent of the party faithful—will choose their nominees, in a ranked-voting process.
Culpeper's new Clerk of the Circuit Court, Carson Beard, whose grandfather was Culpeper's Republican delegate in the General Assembly, has shown definitively that voters will respond to competence and integrity over party ideology.
Let us hope that March's example will carry into November.
David Reuther, a retired U.S. Foreign Service officer, is a past chair of the Culpeper Democratic Committee. These are his personal observations.