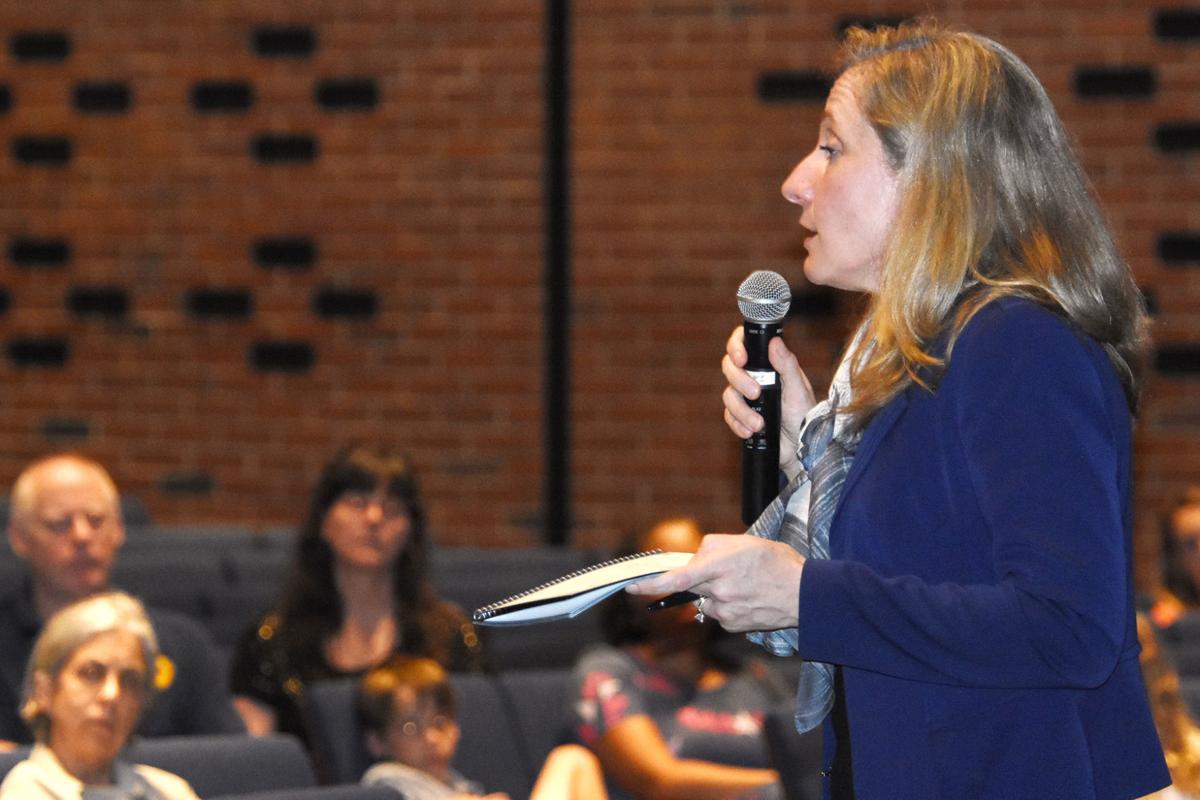 Most of us have watched with horror as Richmond descends into destruction and violence. Rioters have destroyed private and public property while most area elected officials stand silent or even worse, cheer them on.
The 7th Congressional District which stretches from Culpeper to the suburbs of Richmond is represented by freshman Democratic Congresswoman Abigail Spanberger. Spanberger has been exceptionally quiet about the violence taking place on her doorstep. While mothers and children in Henrico and Chesterfield watch the nightly news, praying the violence in Richmond doesn't spread to their neighborhoods, Spanberger has chosen not to use her position to speak out against the violence. One can only assume her silence is consent.
But that begs the question, why would Abigail Spanberger possibly give her consent to violence? Could it be she wants civil unrest for partisan political reasons?
Instead of seeking a bipartisan approach to stopping the violence, Spanberger criticized the President for offering local law enforcement assistance in stopping the violence that has plagued larger cities. She stated, "the president's intentions are not meant to unite, but rather to divide, disorient, and demonstrate power" (Washington Post June 2, 2020).
What exactly does she want us to unite behind? Destruction and violence? That is not the America I know and love.
Beyond her silence on violence, Spanberger has gone further to keep her constituents less safe.
The Washington Post recently wrote an article titled, "Why Rep. Spanberger is 'all in' on gun control" (Sept. 22, 2019). She stated she favors more restrictions on firearms, which means fewer firearms in the hands of women to protect themselves. In these uncertain times we need leaders that support women's rights to protect themselves by any means necessary.
Spanberger is in a hotly contested race with State Del. Nick Freitas. The Democratic party is so desperate to get her re-elected they are pulling out all the stops. Senator Tim Kaine is co-authoring op-eds with Spanberger hailing the virtues of government control in order to help her faltering campaign and detract from her abysmal record on public safety.
Because of her silence, we can only assume Abagail Spanberger views violent unrest as a political tool she and other Democrats can use to unseat a president she voted to impeach—and hopefully squeak out her own re-election in the process. True leaders speak out against violence in our streets. They don't hide behind partisan politics.
Some may believe that since Spanberger is a former CIA operative, that she is somehow strong on public safety. Her silence on violence and destruction is defining and her statements on gun control only emphasize her lack of concern for families to protect themselves.
Election Day is less than 100 days away. Abagail Spanberger has not shown leadership in the district. We need to replace her with someone who is unafraid to address our communities devolving into chaos.
The very basic purpose of government is to provide public safety, protect liberty and uphold equal justice before the law. Spanberger fails us on all three fronts.
A Culpeper town councilman and a Republican, Jon Russell formerly led the American City County Exchange, an affiliate of the American Legislative Exchange Council. His views are his own.