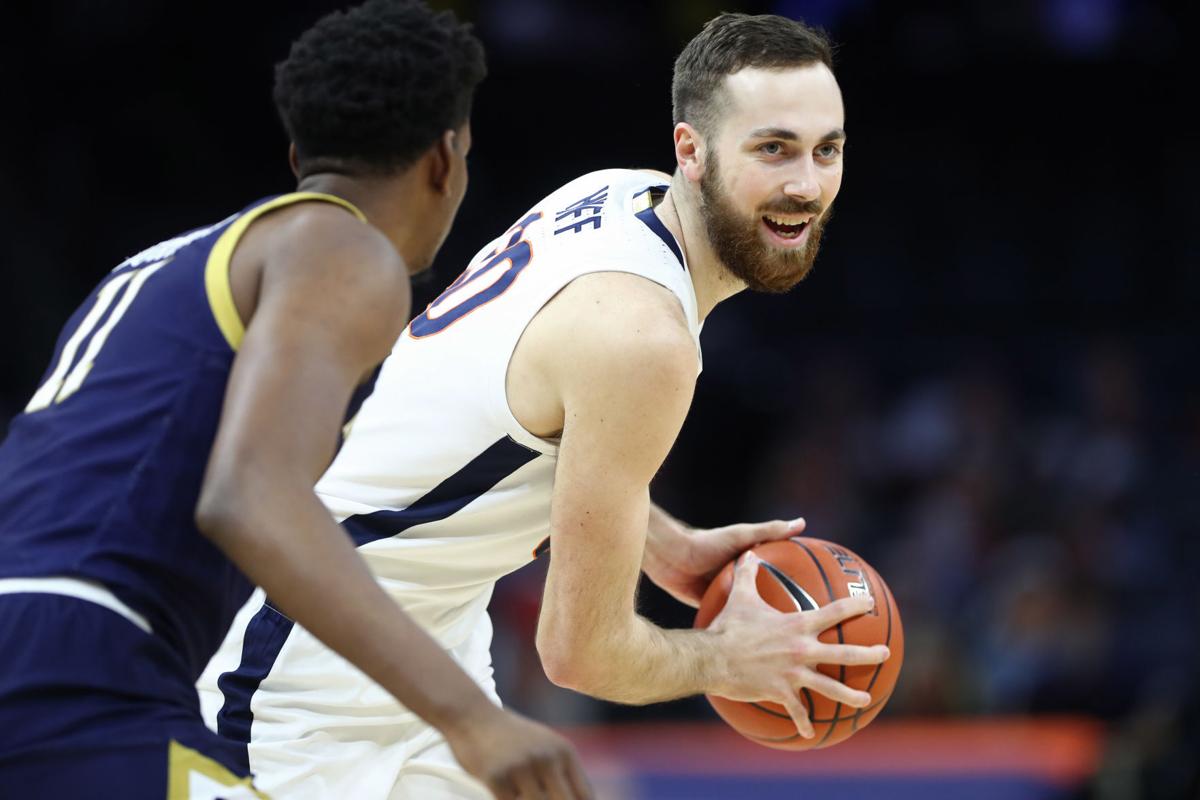 Tony Bennett was left to ponder whether he preferred being blown out or losing a close game on his Monday night radio show.
"They both hurt," Bennett said, "but I'll take being in a game having a chance to win rather than getting your doors blown off."
The Cavaliers felt like the performance against Duke was decent, and they're hopeful to build off the positives from the showing when they host N.C. State (10-9, 6-8 ACC) on Wednesday night.
"I think that, we know what we have to do, and we know just small things we had to tighten up, it's not anything major," redshirt senior center Jay Huff said after the Duke loss. "Obviously, the Florida State game was major. I feel like we needed to just do a lot differently after that game, and this game was just a few minor tweaks here and there, and we would have been good."
UVa lost a back-and-forth battle against an improving Duke team, which has now won four games in a row after a 14-point win over Syracuse on Monday. N.C. State presents the next challenge to the 15th-ranked Cavaliers.
Kevin Keatts' team forces turnovers at a high percentage, turning those takeaways into transition opportunities. UVa allowed 14 transition points to Duke over the weekend.
The Wolfpack enter Wednesday's matchup on a two-game winning streak after beating Pitt and Wake Forest. In the first meeting between UVa and N.C. State on Feb. 3, Virginia won 64-57 in a game that was decided in the final minutes. Since the first game, N.C. State's underclassmen guards have gained confidence as they adjust to ACC action.
Keatts says he's tried to turn portions of practices into 3-5-minute scrimmages to help his young players make mistakes in a practice setting rather than in games. Freshmen guards Shakeel Moore and Cam Hayes have come on strong for N.C. State, giving the team quality minutes. Hayes has 22 points and 14 assists over the last two games.
While the guards show improvement, forward Jericole Hellems leads the way for N.C. State. The junior is an emotional leader for the Wolfpack, and he's scored at least 10 points in 10 consecutive games, including a 23-point outburst against Virginia. He drained a season-high three shots from 3-point range in the first meeting between the teams.
When redshirt senior guard Devon Daniels went down for the season with a knee injury, Hellems stepped up.
"He's the one guy that I think took some responsibility in 'Hey, this team needs me to be a little bit more aggressive, I need to rebound more, picking up some slack from Devon and also being able to score the basketball,'" Keatts said.
Keatts joked that he and Hellems reminisce about the early days of Hellems' playing career. As a freshman, Hellems struggled to defend. Now, Keatts considers the upperclassman one of his best defenders.
N.C. State's athletic wing will likely draw a defensive assignment against Sam Hauser or Trey Murphy III. The Cavaliers want to find more opportunities for Murphy III, who took a season-low two shots against the Blue Devils on Saturday. Both of his field goal attempts were made dunks.
In the first meeting against the Wolfpack, Murphy III scored 18 points. Hauser, Huff and Murphy III combined for 48 of the team's 64 points in the win. As defenses adjust in an attempt to take those three players out of a rhythm, UVa seeks ways to give them open looks.
After dropping back-to-back games, the Wahoos hope all three frontcourt standouts can return to their scoring ways. Bennett's team will be challenged Wednesday by a young N.C. State side gaining confidence.