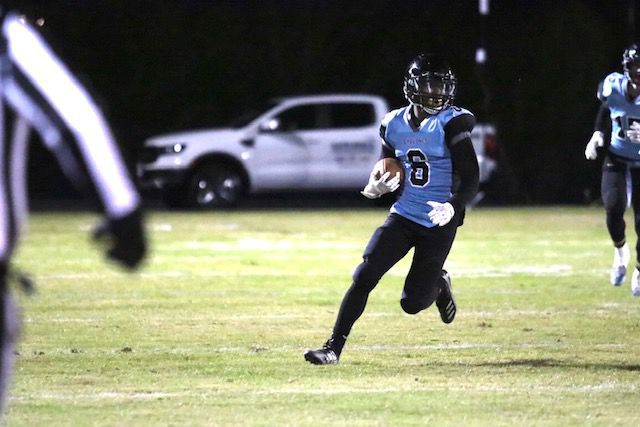 Culpeper and Eastern View will become the first public schools in the Fredericksburg area to resume athletic workouts following three months of forced inactivity due to the COVID-19 pandemic.
In separate statements posted on each school's respective athletics websites Thursday evening, it was announced that out-of-season workouts for all sports teams could officially begin starting Monday, June 29.
The Virginia High School League's Executive Committee voted 27-7-1 on June 10 to reinstate offseason workouts effective June 15, but it came with a caveat: all schools would be required to submit a plan to the Virginia Department of Education outlining their strategies for mitigating the spread of COVID-19 before any activity could resume.
Eastern View athletic director Mark Settle said Culpeper County Public Schools submitted its plan to the VDOE last week in accordance with Centers for Disease Control and Virginia Department of Health recommendations, leading to the green light for the workouts.
Settle owed the expediency of the plan's formation to the ability of school division officials to come together for the sake of their student-athletes' safety and well-being.
"Danny [Culpeper AD Daniel Nobbs] and I met with the administration at the [CCPS] central office and told them what we wanted," Settle said. "We wanted them to have an idea of how we felt things should look once the kids get back out there."
Dr. Russell Houck, CCPS executive director of student services, took the lead in the process, and things moved quickly from there.
"After listening to us, talking to local health officials and factoring in other guidelines that we were already following as a school division, Dr. Houck and a small group at the office crafted the plan for the kids' return to play," Settle said.
Now that the plan has been approved by the VDOE, the onus falls on student-athletes and their parents or guardians to complete a three-step process before they can participate in any workouts. The first step involves reading the plan and completing a COVID-19 acknowledgement form. Step two is completing a daily health screening admission slip, while the final step is the usual rite of passage: submitting a completed VHSL physical form to their respective coaches.
Given those requirements, Nobbs estimates that it could take another week or more for most sports to hit the ground running with their workouts.
"We're trying to allow more time for our athletes to get physicals," he said. "For example, our field hockey workouts won't begin until July 6 because we're trying to give them a full week to get them done and complete the other forms as well."
Settle said that Eastern View head football coach Greg Hatfield plans on spearheading the distribution and collection of necessary paperwork for the Cyclones. From there, the initial workouts will focus heavily on conditioning for a multitude of reasons.
"There's going to be a lot of conditioning work because of how long we've been away," Settle said, referencing Gov. Ralph Northam's closing of all K-12 schools on March 23 that led to the cancellation of the spring sports season and all out-of-season workouts. "Aside from that, our coaches have to work around limitations on ball usage."
Limitations on ball usage are part of the coronavirus mitigation process, with examples being quarterbacks throwing only to receivers who are wearing gloves and soccer drills that don't involve throw-ins.
Despite those limitations and the fact that the VHSL announced Thursday that it wasn't prepared to formulate a fall sports schedule while social distancing guidelines are still in place across the commonwealth, Settle said the start of workouts is a positive step.
"It's a starting point," he said. "We're going to take our time and do things the right way, and when we reach the next phase where we can do more, we're going to be ready to roll."