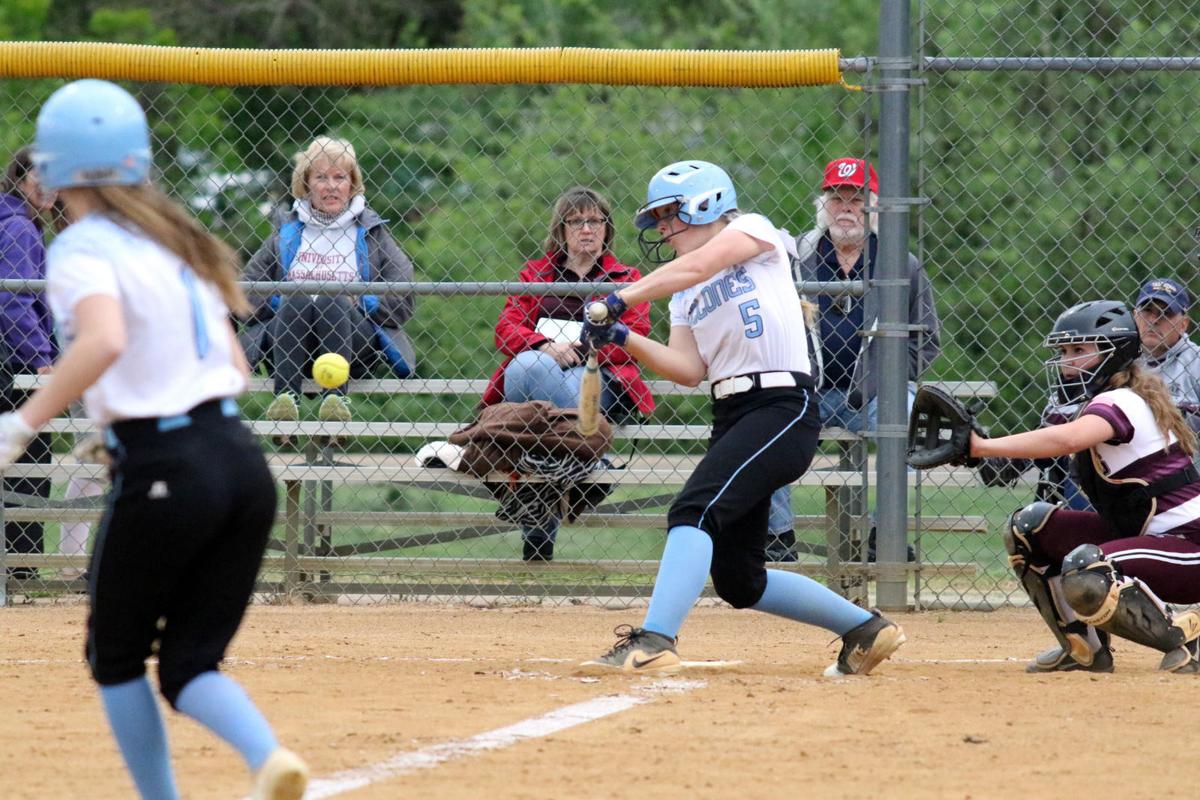 BATTLEFIELD DISTRICTCAROLINE
Top players: Sr. SS Kamryn Gray, Sr. OF Jayla Hill, Sr. OF Kaitlyn Johnson, So. P Alexis Payne, So. C Codi Dudley.
Outlook: Gray, Hill and Johnson all earned all-district recognition in 2019 and form the nucleus of this year's team, with sophomore Payne taking over in the pitching circle.
Top players: Sr. C Erin Dameron, Jr. P/IF Reagan Bestick, Jr. OF Kaitlyn Bestick, So. P/IF Madi Rae Dillard, So. U Jasey Williams, So. P/1B Megan Rapillo.
Outlook: Dameron is a rare senior on a young team that is not short on potential or pitching depth. The Bestick twins hope to extend their streak of athletic success to the softball field.
Top players: Sr. Ronni Howard, Sr. Savannah Norman, Sr. Emily Broyles, Fr. Maile Dickhute, Fr. Kendall Hoisington, Fr. Olivia Roundabush, Fr. Allison Thrift.
Outlook: Howard, a two-time first-team all-district pick who has committed to Division I Marist, leads a young team that will count on production from several freshmen.
Top players: Sr. IF/OF/P Des Scott, Sr. C Macey Moore, Jr. OF Hannah Werth, Jr. P/IF Katie Scott, Jr. 1B Tristen Norris.
Outlook: The Cyclones hope to contend for the district title with a nucleus of players that return from their 2019 squad that just missed qualifying for the Region 4B tournament. Des Scott is a Frostburg (Md.) State University commit who was a first-team all-district selection two years ago. She can play all over the diamond, and she'll help anchor the pitching staff alongside Katie Scott. Juniors Norris and Werth were both second-team all-Battlefield picks as freshmen. Moore will be Eastern View's backstop, and she's committed to play collegiately at Ferrum.
Top players: Sr. P/OF Laureen Sheehan, Sr. OF Hailey Linder, Jr. OF Brooke Rolocut, Jr. 2B Hannah Linder, So. P/1B Haylee Callahan, So, IF Kendall Morgan, So. P/IF Abby Greenwood, Fr. U Madison Sabota.
Outlook: Sheehan and Rolocut, first-team all-district picks in 2019, are the top returnees on a team that will rely on several talented newcomers.
Top players: Jr. P Autumn Wolfe, Sr. 3B Sydney Brown, Jr. C Kyleigh Mummert, Jr. OF Danielle Garnett, Fr. C Katelyn Braden, Fr. SS Nyla Brown, So. IF Calleigh Craft, So. 1B Mylia Knight.
Outlook: Ten seniors missed out on the 2020 season, leaving the Knights with a young team with potential.
JEFFERSON DISTRICT
Top players: Jr. C Reese Rodgers, Jr. 2B Kennon Burnett, So. OF/P Haley Martin, So. IF Maci Fayard, Fr. P/1B Hannah Hearl, Fr. C/IF Jachelle Mosley.
Outlook: Rodgers and Burnett played on the varsity team as freshmen in 2019 and lead a young but talented squad with high expectations.
Top players: Sr. P Brie Taylor, Sr. C Emily Hall, Sr. OF Olivia Chenault, So. SS Dara Sharpe, P Emily Gillespie, Fr. Savannah Bragg.
Outlook: Taylor and Hall are two of seven seniors who should make the Lions formidable before they head off to play in college. Dara Sharpe was poised to start at shortstop as a freshman last spring before the pandemic wiped out the season.
NORTHWESTERN DISTRICT
Top players: Sr. P/1B Laci Smith, Sr. OF Alysse Ragle, Sr. IF Ariel Ragle, Sr. 1B/P Lindsey Reingruber, Jr. OF Carleigh Atkins, So. OF/SS Kylee Quinn, So. OF/SS Bailey McEvilly, So. P/SS Aby Brown, Fr. C Susie Ishmal, Fr. OF Shelby Wood, Fr. P/OF Hailey Metzger, Fr. IF Brooke House, Fr. U Theresa Breckley.
Outlook: A young but deep pitching staff will hold the key to the Blue Devils' hopes of contending for the district title.
The Culpeper Star-Exponent's Devin Payne contributed
to this report.