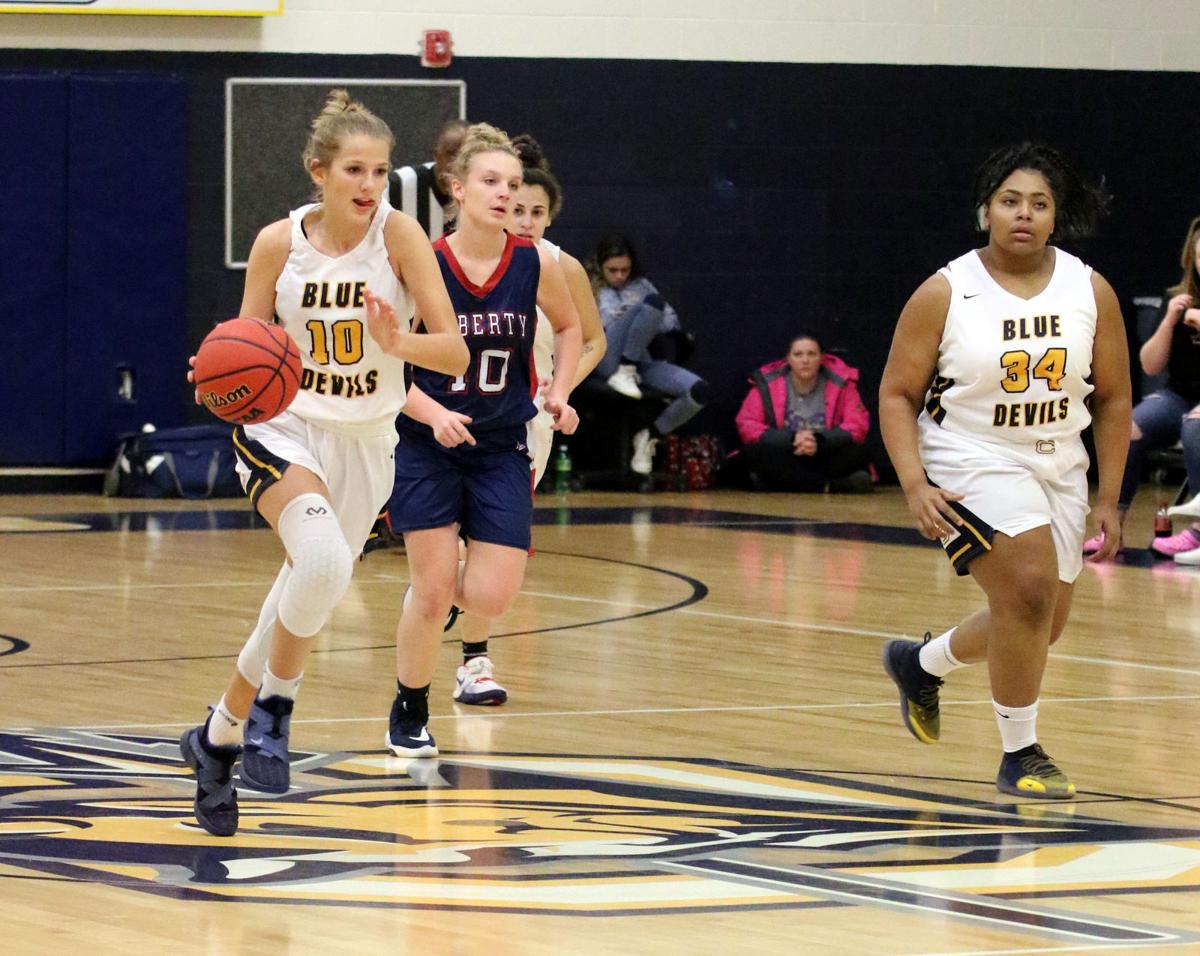 A second outbreak of COVID-19 on the Caroline High School girls basketball team has caused the Cavaliers to pause their season once again.
Caroline athletic director Paul Heizer said the Cavaliers will make a decision by the end of the week if the season will continue.
A contest at Courtland scheduled for Wednesday was postponed.
Caroline was also forced to delay the start of its season after the pandemic hit the girls team in December.
The Cavaliers had seven players for their victory over Spotsylvania last Friday and Heizer said they're currently down to four.
Caroline received news of the most recent positive case or cases early this week and Heizer quickly informed Spotsylvania AD Bill Swink. Heizer declined to say how many players have tested positive.
Heizer said based on the timing of the positive test or tests, there's no reason to believe any of Caroline's players were infected when they visited the Knights Friday.
Swink said after talking with Heizer and discussing contract tracing he doesn't believe any of the Knights were at risk. He said Spotsylvania players and coaches will continue to do temperature screenings and health questionnaires.
Spotsylvania lost to Eastern View 54-38 at home on Wednesday night.
Heizer said Caroline is trying to recruit other players that were associated with the program in previous years to come out so the season can continue.
"As long as we've got girls or boys that want to play sports we're going to try go get creative and figure out how to get enough out there to field a team," Heizer said.
Heizer said ideally he'd like for the team to have six or seven healthy players. The Cavaliers were lacking overall numbers when the season started and were forced to do without a junior varsity squad.
Heizer said he hopes the Cavaliers see the floor again this season.
"It's certainly worth it to try and give the kids a season," Heizer said. "It's definitely challenging for myself, our staff, coaches, trainers, kids and parents. It's all hands on deck. Every day is a juggling act."
Caroline isn't the only school where the coronavirus has made it's presence known this week.
Liberty-Bealeton was forced to cancel both its boys and girls basketball games with Culpeper that were scheduled for Thursday night after learning of a positive test result or results within their programs.
"I'm not 100% positive of all the circumstances," Blue Devils AD Danny Nobbs said. "We just got word from [Liberty] that, based on information they had as of Wednesday, they didn't believe it was in the best interest for everyone involved to proceed with the games."
Both contests would have been season openers for the Eagles. The Fauquier County School Board just voted last week in favor of allowing its schools to participate in winter sports.
As of press time Thursday, Culpeper's scheduled games with another Fauquier school, Kettle Run, were still on for Friday night.
"These are crazy times," Nobbs said. "Everything can change in an instant, right up to the last minute before game time."
Star-Exponent sports editor Devin Payne contributed the information on Liberty and Culpeper to this report.