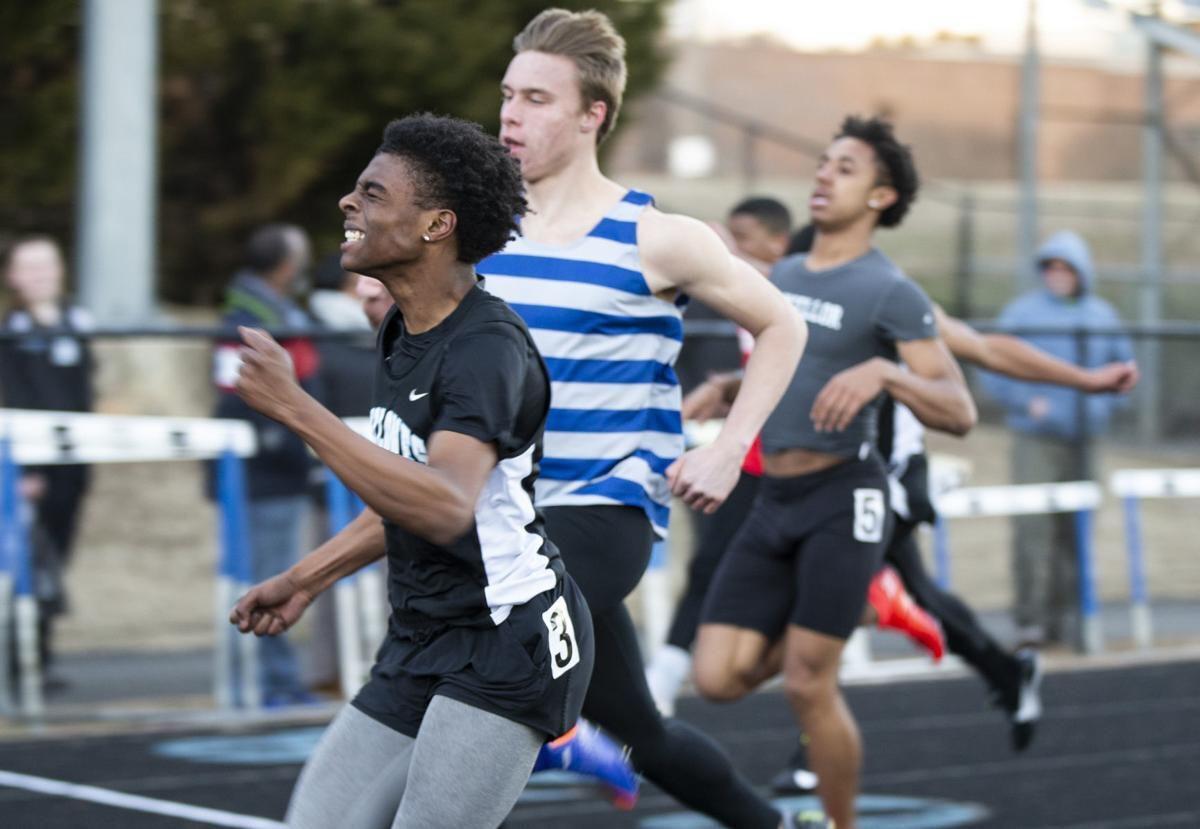 As is the case throughout the sports world nowadays, the Eastern View indoor track teams have found themselves navigating an ever-shifting landsape due to the many effects of the COVID-19 pandemic.
For starters, the Cyclones had a much smaller turnout for tryouts this season as potential contributors fell by the wayside over concerns about coronavirus mitigation.
The uncertainty didn't end after tryouts were completed, however.
When the Virginia High School League voted in favor of proceeding with sports under its pandemic-influenced "Championships +1" athletic calendar in September, it meant all sports would play abbreviated schedules in order to complete their seasons within a tighter timeframe. The plan also made some adjustments to postseason play, from the number of teams (and competitors in the case of track) that can qualify in each sport to how they can qualify.
The new scheduling guidelines, which implemented a 40% reduction in the number of games or meets the teams can participate in as compared to pre-COVID campaigns, eliminated large invitationals that would normally provide track coaches and their athletes with an idea of what the regional and state landscape might look like come the postseason.
"Obviously it makes sense to not allow a large gathering of teams for these invitationals because of the virus risks with so many people in one place at a time," Eastern View coach Ray Gee said. "But what you lose by not having these meets is an ability to get a feel for your competition and the bar you'll need to clear in order to qualify for the state meet."
Another change in protocol is that athletes can't automatically qualify for states in their events by turning in a benchmark performance at any time during the campaign. Instead, they must finish in the top three or four in their event at the regional competition, depending on the guidelines their region has adopted.
"That's tough, because then it all comes down to that one meet," Gee said. "You always strive to do your best, but all it takes is one off day and your season is done."
Despite the limited turnout and atypical protocols, the Cyclones still boast a handful of athletes that Gee believes can be among the best in the state at their respective events.
For the boys squad, Gee was effusive in his praise for senior sprinter Ashton King. King qualified for the Class 4 state meet in the 55-meter dash last season, then placed 15th in prelims when he got there. Ten of the 14 competitors who finished ahead of him were seniors, which could provide a path for King to crack the top eight and advance to the state finals this time around.
"Aside from the fact that he had so many seniors in front of him, Ashton has continued to work hard to get better," Gee said. "I expect him to be one of the best in the state in the 55 this year."
Gee added that sophomore Raphael Taylor, who also runs the 55, "has really improved a lot from last season and has a shot to crack the top eight in [Region 4B]."
On the girls side, Gee outlined three athletes to watch: senior Kelly Doherty and juniors Hannah Werth and Kyla Gee.
Doherty placed fifth in the state in the high jump last year, posting a height of 5-feet. She's currently battling an undisclosed injury, but Gee hopes she'll be back to full strength soon.
"The weather is going to play a major factor in how prepared she is come regionals," Gee said of Doherty, who also competes in the long jump and triple jump. "She needs to get some solid reps in if she's going to get herself back into the top group in the region and qualify for states again, so hopefully Mother Nature doesn't wipe out any of our meets."
Werth, also a high jumper, may soon be nipping at Doherty's heels. She registered a 4-8 at a meet with Battlefield District rival King George on Jan. 4.
The coach's daughter, Gee finished second in the region and 11th in the state in the shot put a season ago.
"The only athlete that finished ahead of Kyla at regionals was a senior (Mechanicsville's Megan Mann, who also finished first at states)," Gee pointed out. "That doesn't automatically mean she'll win the region, but she'll have a good chance to take the next step and do exactly that."
Gee concluded that it's just a matter of taking things one day at a time during a campaign that's unlike any other.
"Some schools seem unscathed [by the virus], while others have been crushed by it" he said. "King George has about 25 kids on their team and Chancellor has about 10-15, but then you look at Caroline, a perennial contender, and they only have five.
"It's going to come down to the teams and athletes that can remain COVID-free," he continued. "All of us who are out here right now are doing our best to make sure the athletes stay safe."
Eastern View will welcome county rival Culpeper for a 4 p.m. meet on Wednesday.