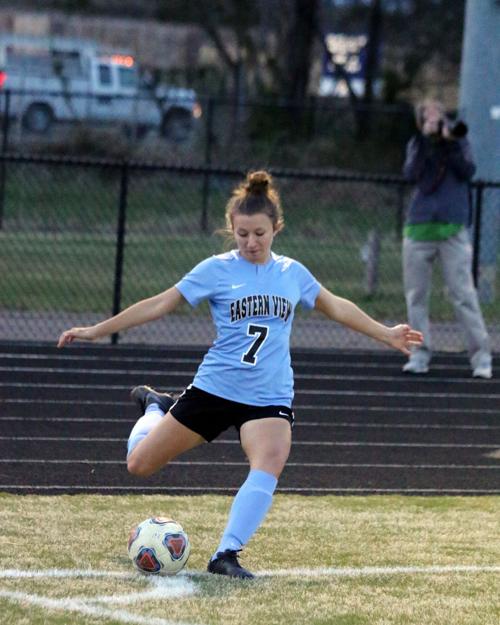 There's plenty of question marks surrounding high school sports heading into the 2020-21 school year because of the COVID-19 pandemic.
There also is some uncertainty for the 2021-22 and 2022-23 school years as well.
The Virginia High School League is trying to find a solution to the overcrowding in Class 4 Region 4B that will occur in its mid-cycle adjustment plan for the 2021-22 and 2022-23 school years.
Western Albemarle is slated to be one of five new members in Region 4B after spending the past seven years in Class 3. Four Richmond-area schools—Atlee, Henrico, Matoaca and Varina—are moving down from Class 5 to make Class 4B the largest region in the state.
"The plan as approved is 20 schools in Region 4B," VHSL associate director Tom Dolan said. "I know there were going to be discussions about whether to request an adjustment or delay in finalizing the Class 4 part of the plan at the Sept. 23 Executive Committee meeting, but I have not heard the final decision on that."
The decision for Western to move up in classification came at the end of June, but specific details on the region they would be placed in didn't come until earlier this month. The Warriors were placed in Region 4B, joining Jefferson District rivals Orange County and Louisa County, as well as the Battlefield District's Eastern View, which is located in Culpeper County. Prior to the decision, Western Albemarle athletic director Steve Heon thought his program could end up Region 4D.
"We were anticipating being placed in Region 4D, since that's where Charlottesville was placed when they were in Class 4," Heon said. "We are evaluating the travel of Region 4B versus Region 4D, just in case a move is an option."
Under the current alignment plan, Region 4D has just eight members: Amherst, Blacksburg, E.C. Glass, George Washington (Danville), Halifax County, Jefferson Forest, Pulaski and Salem.
Western Albemarle swim coach Dan Bledsoe believes the Warriors are a good fit for either region.
"From my point of view, we have more traditional rivalries in the 4D group from previous alignments, so that would be a positive of making the mid-cycle change," he said. "As for how we stack up, every region has strong teams that will push our athletes, so it doesn't matter in terms of competition."
Girls basketball coach Kris Wright said Western Albemarle is a unique situation geographically since the Warriors are near schools in three different regions in Class 4.
"If we drew certain matchups in a given postseason, all those regions have some [teams] that would be farther to travel to," Wright said. "I've been on bus rides to Roanoke, Richmond and Lynchburg with our team and the travel part doesn't feel too different for any of those to me."
Wright remembers when Charlottesville was in Region 4D and says it could be a good fit for Western as well.
"There's some track record for it as well," he said. "I think it would be fine for our school and the student-athletes and it would help balanced the regions to move us."
Last week, Region 4B proposed moving from four regions to eight in an effort to help create more balanced regions. That plan was denied by the VHSL alignment appeals committee.
Another option discussed among was adding an additional state playoff bid to Region 4B and allowing just one for Region 4D. Region 4A, which consists of 13 schools predominately from Hampton Roads, supported the idea, but Region 4C, which includes 16 teams from Winchester to Northern Virginia, and 4D were not.
"There are some efforts to make representation more equitable across Group 4 regions as well," Heon said. "So, we will see where those efforts progress over the next few weeks."
Dolan said during the development of the alignment process, the VHSL's goal was to have somewhere between 12 to 16 schools per region in the six-class model.
"Early in the process that worked out fairly well, but in recent years there have been several single digit regions as well as those in the 20's," he said.
Region 4B has until Wednesday to file another appeal to the VHSL executive committee, which is slated to finalize alignment plans for 2021-22 and 2022-23 school years on Sept. 23.
The region could work with other regions to come up with another plans, such as moving some schools to level out then number of teams, or they could ask the VHSL to defer the regional setup until the executive committee meets next February.
"One of two things is likely," Dolan said. "Either the plan is finalized as proposed, or Class 4 asks for additional time to see if they can come up with an acceptable plan for all of Class 4. In the latter case, the Executive Committee would approve the plan for Classes 1,2,3,5 and 6 and Class 4 would have until the next executive committee meeting to develop a plan."
Western Albemarle boys track and cross country coach Lindy Bain is receptive either way.
"I do not believe a move will have much effect on the Western Albemarle track and field and cross country programs, one way or another," he said. "We are always striving to be the best we can be, no matter what situation we are in. We will keep striving for our best and let the chips fall where they may. There seems to always be some inequities in each division based on geography and other factors. I know the VHSL is working to create the best situation they can for all involved. I say let's just go compete and have fun in whatever scenario we are in."
Get in the game with our Prep Sports Newsletter
Sent weekly directly to your inbox!