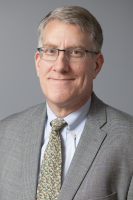 Clint Schemmer
Bio

Clint Schemmer, a journalist since 1980, has worked at papers in California, North Carolina and Virginia. He's been a bureau chief, editorial-page editor, copy desk chief and local news editor. Now a staff writer at the Culpeper Star-Exponent.
Rep. Abigail Spanberger wields appropriations earmark to create commercial kitchen for Culpeper-area small businesses, aid agricultural education and support region's Black history museum.
If you're not vaccinated, the more-contagious Delta virus is more likely to infect you, even if you've managed to avoid COVID thus far.
The public is invited to see the progress made by archaeologists searching for the fort commissioned by Lt. Gov. Alexander Spotswood in 1714 o…
Virginia's Election Day 2021 is four months away, but partisans' intensity and enthusiasm is building.
Wollam Gardens, one of America's leading flower farms, will host an outdoor music festival Saturday, Aug. 14 on its scenic 11 acres in the his…
Culpeper County Public Schools to host community-wide job fair Aug. 7 at new CTEC building
National Trust for Historic Preservation supports Montpelier Descendants Committee's vision of national trail devoted to untold history of nation's founding era
Tucked away in woods and fields, old burial places can be out of sight, out of mind.
View all